An action-RPG where the world generates before your eyes as you explore, it's certainly an interesting element so is Achaem [Steam] any good? Note: Key provided by the developer to our Steam Curator.
Sadly, their Kickstarter wasn't successful so it's pleasing to see the developer not give up as it was quite promising. Now that it's entered Early Access and it's had a few updates, here's an early look at it on Linux.
Firstly, it did have an issue where the developer actually had the filenames wrong, Achaem's files for some reason took the name of their other game, Eat All The Things. After a quick chat, they deployed a fix (along with a content update) and told me they're now using an automated build system so that this doesn't happen again—great, that's the kind of support I like to see.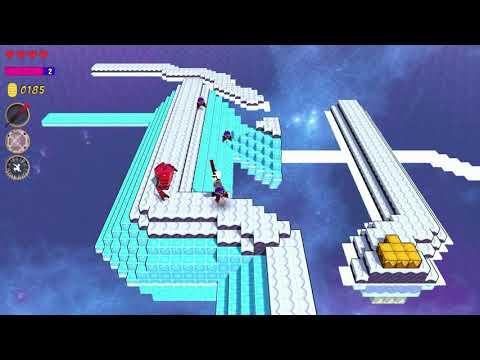 As for the actual gameplay, I do love the idea of it! The way the world generates and appears as you explore, that's actually damn cool and the overall presentation is great, but it lacks a lot of variety right now. You see a lot of the same enemies and environment art far too often, it needs more content as it feels stale a little too quickly. On top of that, the way the world gen works ends up sometimes removing enemies that are really close to you, as it's a little twitchy when it decides to vanish or appear again.
The combat also needs certain tweaks, especially as there's no feedback when you get hit so I was losing health without really noticing. My lack of skill aside, it's hard to see you actually getting hit without something to show for it. Some sort of sound, along with you getting pushed back and your character flashing red—just something. Enemy behaviour also needs tweaks to make them more interesting, a lot of them just come at you and they seem to be too slow to try and hit you.
Even with the issues, it's a solid start for a game that could end up being really great. Love the idea and it's quite charming, just needs the right tweaks to make it go from okay to great.
It does work well with the Steam Controller, although I was using SC Controller to map it outside of Steam. Felt pretty good with it overall. Check it out on Steam.
Some you may have missed, popular articles from the last month: