It's been a rather turbulent time for Black Riddles Studio, with Crazy Justice [Official Site, Steam] originally being scheduled to release in Early Access in July. I contacted Fig to see if they knew what was going on, who got an answer from Black Riddles for me. First, let's sum up the situation for those not up to speed.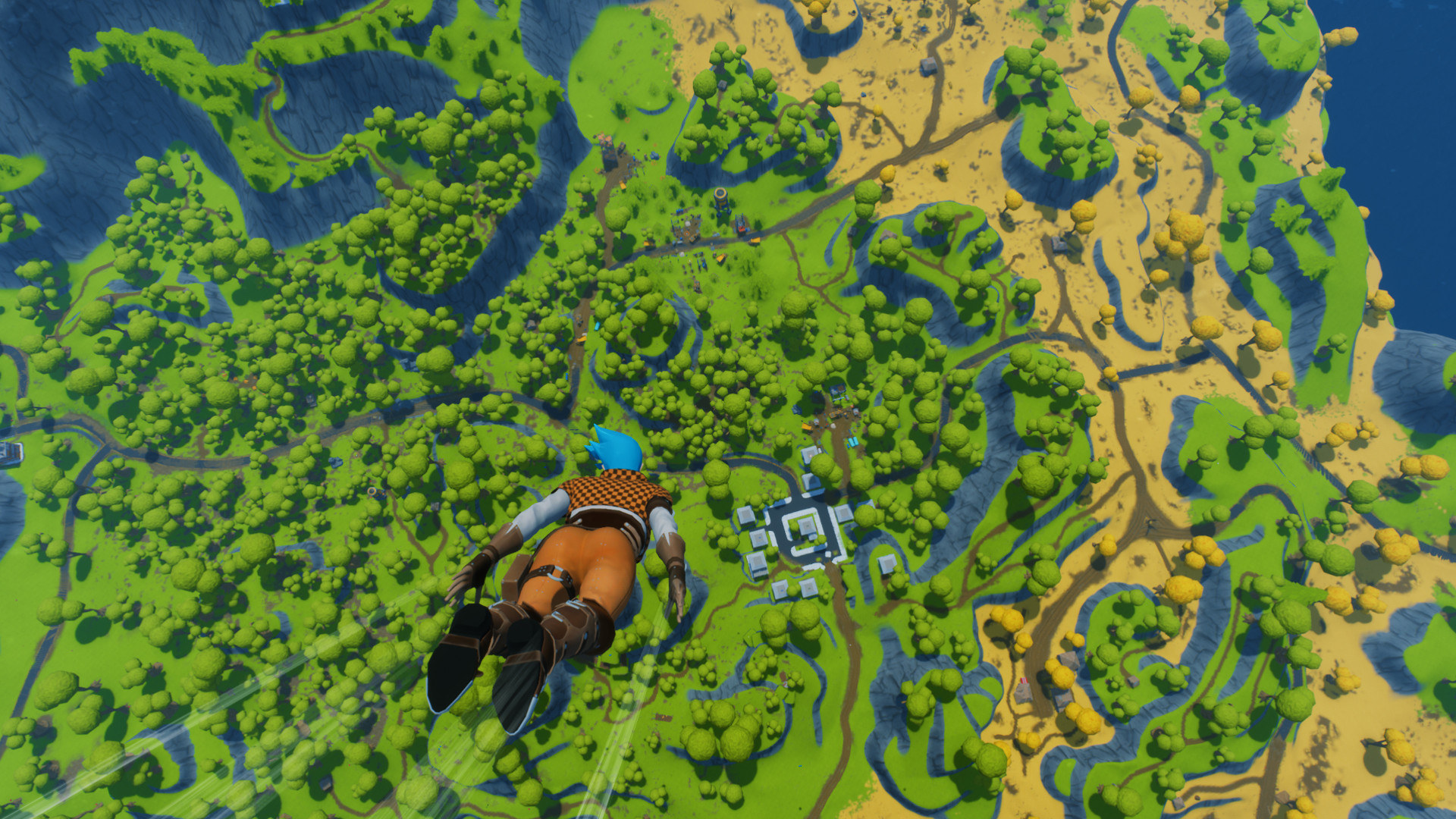 As a reminder, Crazy Justice was crowdfunded on Fig back in October last year where they gained over $76K in funding. Of that, around $32K was actually from Fig. Originally, the game was a third-person shooter with a single-player and co-op campaign with various multiplayer modes. It looked incredibly promising, detailed and most importantly fun. A few days before the campaign ended, they announced a Battle Royale mode and since then practically all they talk about is the Battle Royale element of the game.
Truthfully, I've been rather vocal about my annoyance on how Black Riddles Studio has handled communication. Their constant silence hasn't helped their situation, at all. I've seen worse, but it's not hard to be better than this with little effort. They didn't even put an update on their Fig campaign for almost 6 months until I told them they should really sort that out.
They repeatedly said Early Access was coming, originally saying "anywhere between 20th-30th of July". That date came and went and eventually they apologised for a lack of communication. Then they decided to change the game dramatically, by making the Battle Royale modes free to play with a Battle Pass system (much like Fortnite) and then set a date of August 23rd for Early Access. They said all other parts of the game would remain as a normal purchase (likely by some form of DLC). I said before how their focus shifted from all other modes into the Battle Royale, well, take a look at the Battle Pass logo and you can't say that's an accident:
It is obvious Fortnite ended up becoming a big inspiration for their change, but that's a little too close to simply be inspired by wouldn't you say? It's a Battle Pass, so why not have it as some form of ticket-like design which would actually make a bit more sense? An actual pass, not some sort of medal. You can be inspired by something, but still have your own unique flair.
When they eventually gave people access, it was not an "Early Access" release like you would expect, instead it was a backer-only beta and honestly it was in extremely poor shape with most of the features they mentioned simply not in the game. There's also this ridiculous idea of a menu: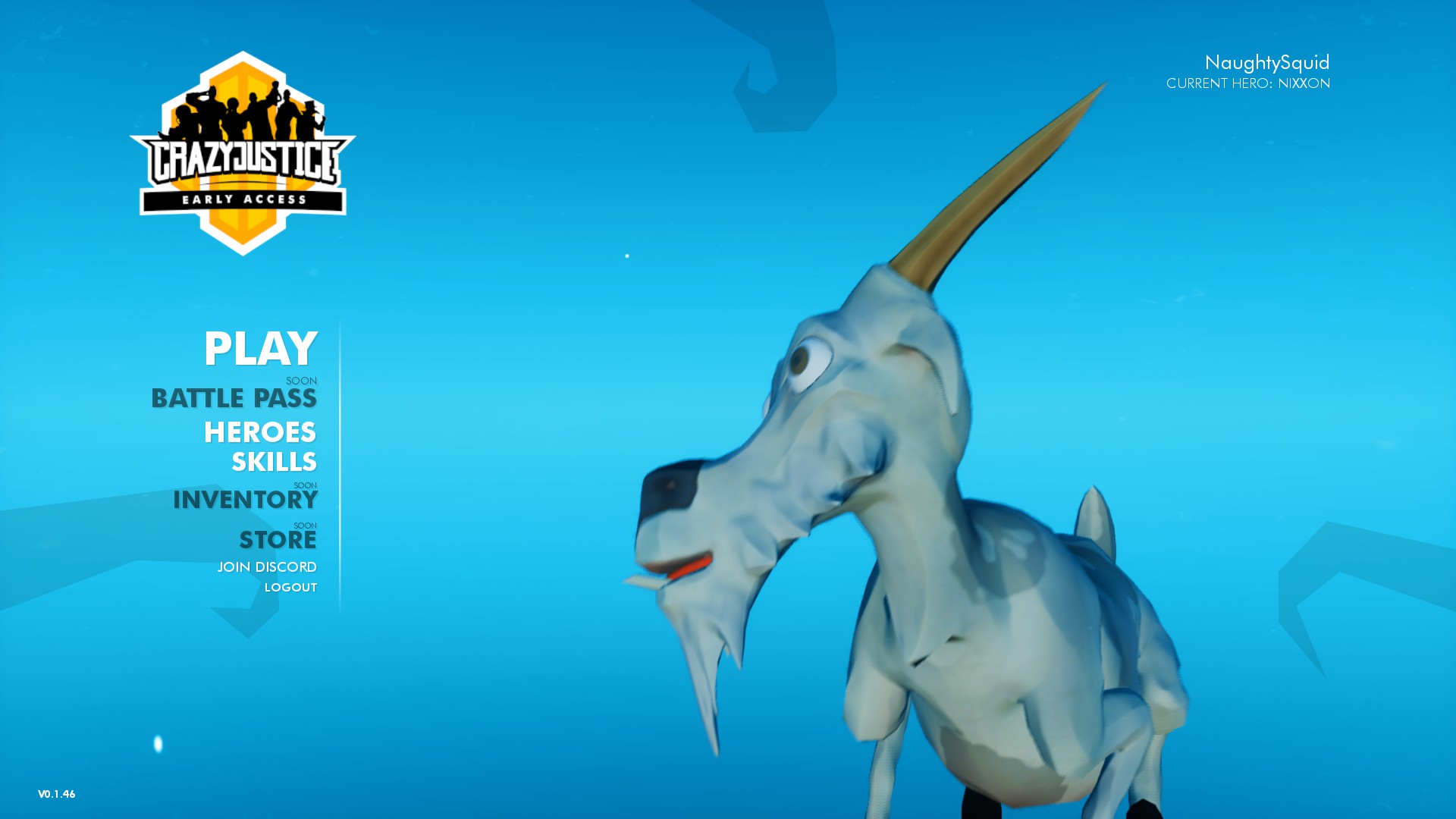 A scared shaking goat that constantly makes an incredibly annoying noise. Is this really the kind of first-look they thought backers wanted? Slightly amusing, I will admit, but incredibly irritating too rather quickly.
The Linux version was especially bad, with major graphical issues and serious performance problems. The Windows build wasn't much better, but Windows gamers got a few patches that we did not. It didn't (and still doesn't) run on Linux without a manual fix either, one that I would like to point out would take them all of 5 minutes to fix. That's not me oversimplifying it either, it's literally the Steam API file being in the wrong place, as copying it to the same folder as the game's executable makes it work. On September 5th they said a Linux update would come in the next two days, which didn't happen and they again went silent.
None of this would be a problem if Black Riddles Studio communicated more often. The biggest problem is how they say things that don't happen and then go silent for days and weeks rather than addressing concerns.
I have no real problem with missed release dates, that just happens. Game development is an incredibly complicated thing for sure. We're nearly another month since they put out the broken backer beta and they just didn't keep anyone's expectations in check (due to the communication issue). Hyping it up on Twitter during this time and just before it, was obviously a bad idea when they obviously didn't have a product actually even remotely ready.
Now, it might sound like I'm being overly negative and to a point I am. I personally backed them, since I fell into the hype of it all and so as a backer I didn't feel like they were doing enough of anything to keep their backers in the loop. However, to be clear I'm not stretching anything out here it's simply facts. They could turn things around, stranger things have happened.
With that bit of history out of the way, there is some good news on the horizon. I did speak to Fig who got in touch with Black Riddles Studio directly after I highlighted my concerns. Here's what BRS said over emails between us and Fig (quoted with permission):
We have made huge changes on the game. We have included all features for the players like the cover system, the whole map is destructable, the battle pass almost included, duo/squad matchmaking is working, players can invite their friends and chat with them, meanwhile we fixed the linux update and tested this version on Switch to prepare a demo for that platform as well next to the xbox/ps4 preview. Also we have fixed several bugs that the players found in the game which means that we have to change the whole starting part of the BR mode, from now the players start the match on a separated map during the lobby time like in other BR games, then they can jump off the battle ship. We have some difficulties with the linux edition that we have to fix before any update which took more than we expected, but finally it's supporting OpenGL with a stable 60FPS and Vulkan with a stable 100-120FPS, which will make the linux owners happy. Next to this update we have to solve a Steam store connection and we have made several security updates on our server against that hackers, while we made a new dashboard for the gamers stats/info which is available on the web. Overall these are huge changes that we wanted to include in the game before any update. With these features we can move forward with the console publishing as well. On Discord I'll share some videos with you with the completely new and enhanced UI, map and gameplay.
That does all sound interesting, although I'm trying to keep my own expectations in check here. OpenGL and Vulkan, with performance that sounds good and the graphical issues that plagued the initial beta being fixed? That's promising for sure. The ability to team up with others is also an essential feature, so it's good to know that's already implemented for another update.
I spoke to them personally after the email was sent and they shared some up to date screenshots of the latest build, you will notice the last one is using Vulkan too:
After getting back into The Culling which recently went free to play (along with finally fixing their Linux build), I'm itching for some more Battle Royale action on Linux and Crazy Justice may still scratch it.
If they do learn from their mistakes and put out a game that's fun, I will no doubt play it, but I do expect better. I'm hoping the next article about Crazy Justice can be a much more positive one, the ball is in Black Riddles Studio's court and I wish them the best for the game.
To top it all off, when the update lands they told me they will provide us with 500 keys to give out to Linux gamers. To be clear though, I'm not too sure if the next update is just fixing the Linux issues or if it's all they talked about in the quote above.
Some you may have missed, popular articles from the last month: