Disclosure: As one of the developers Patreon subscribers I was not charged for this game.
This past week I played a small game by an interesting character who goes by
Kitty Horrorshow
. I've followed her work for a while now, though this is the first game she's required money for on her Itch.io page ($3.00), so while I could write a bit about a lot of her games, this one has made the most sense. To call her games horror in a conventional video game sense would be misleading. They feel like very personal works, being made by one developer can give one the sense they are exploring someone's mind rather than just a game map. They're abstract, graphically primitive, albeit striking, and tend to leave me with a lingering sense of dread and loneliness, as well as a sense of otherworldly wonder. If you do decide try her games, some of the older ones have a unity bug that affects higher-res computers where your view will be stuck skyward, so play them at something like 720p to fix it (The simple and stylized graphics likely won't suffer much).
I'm going to do my best to not spoil too much, as this is a very short game. Anatomy begins with the sound of a VCR being loaded, you're greeted with the site of an empty hallway somewhat obscured by VHS tracking lines. It's dark, your vision extends only about 6 feet ahead, leaving the end of the hallway in void until you move further. Maybe this is a personal quirk of mine, but the thought of being alone in a stranger's home has always made me anxious; it reminds me of a playthrough I saw of another indie game where you play a burglar in an unoccupied home, my heart nearly stopped when I heard a car pull in and the door opening. This game gives you a similar sense of trespassing, being in a place unfamiliar and to which you don't belong. You find a tape recorder and a series of tapes of a scholarly sounding woman comparing the anatomy of a house to that of a human.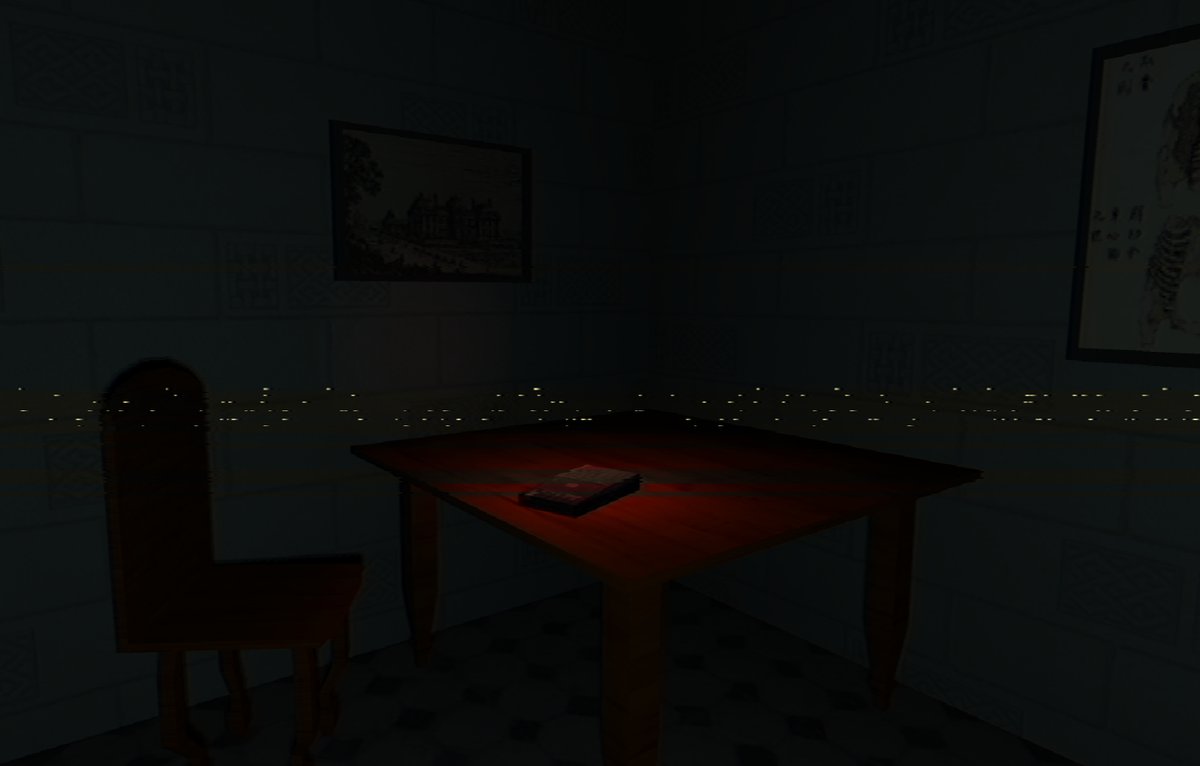 I'm going to detour here to talk about another game taking place in a foreboding home I played this week, fortuitously,
Layers of Fear
. It's a game I can recommend if you enjoy more straightforward psychological horror that definitely has a haunted house vibe in it. You are an artist trapped in a manor that seems to be alive, acting as your personal hell. Rooms constantly shift, objects get thrown about, paintings melt into more disturbing images. However it can be inferred that the protagonist may just be insane, torturing himself over his past grotesque crimes rather than the estate actually being haunted.
Where Anatomy differs is the focus and subtlety. As with Ms. Horroshow's other recent games, it hardly establishes anything about yourself as a character. Instead, the focus is on the looming threat you're never quite sure of lurking in the house. The game shows great restraint, in contrast to Layers of Fear's many 'jump scares', it doesn't immediately pay off your anticipation with a frying pan over the head. Rather, it skillfully raises the tension as it lures you into the deeper recesses of the house, laid out in a way that makes you dread turning every corning and opening every door. You need to play through this game several times to reach the end, and is not the
first time
Horrorshow has used such a device. Decay and degradation can make us uncomfortable, but it's not only the decay of living creatures that can unnerve us; I really liked the developer's angle on this concept. Every time you boot back up it feels like you're running the same tape too many times, things start to unravel along with the notion that you are alone in the house. There's also some body horror that the developer seems quite fond of, it may give you pause for thought at your next dentist visit!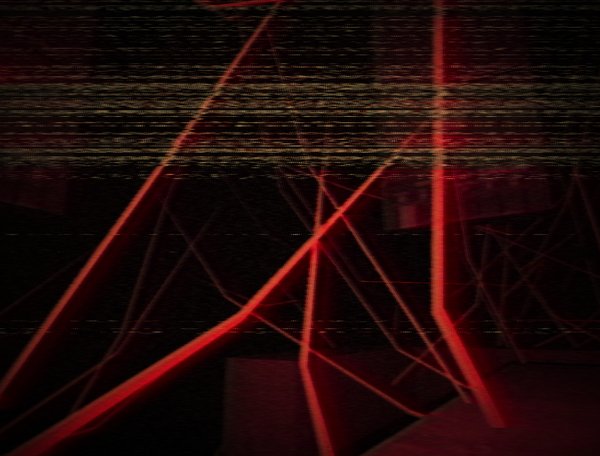 Those looking for gameplay will probably be disappointed. Kitty Horrorshow creates largely narrative experiences and you won't find a lot of mechanics or things to interact with; which, considering a lot of her early works were text adventures, it makes sense that writing is a big focus here. But if you're looking for something explorative and experimental or treks in alien places, there are few other developers I can recommend right now. I'm probably romanticizing, but what really excites me about the future of gaming is not what new technology will bring us, but what future artists will be able to show us within them and ourselves. I don't think we've found our Salvador Dalí or Franz Kafka, and while it lacks a substantial level of the interactivity that defines our medium, experiences like these make me think we're on our way.
Anatomy
, and Horroshow's other works, can be found on her
Itch.io page
.
Some you may have missed, popular articles from the last month: