If you need to know something about me, it's that I usually hate visual novels with a passion. They thrust boobs and other bits in your face constantly, but Angels with Scaly Wings [
Steam
,
Official Site
] is different and it's quite interesting too.
Disclosure
: Key provided by the developer.
Even though I have a distaste for most existing visual novels, I am 100% open to having my mind changed. So I went into this with a completely open mind hoping for an interesting experience.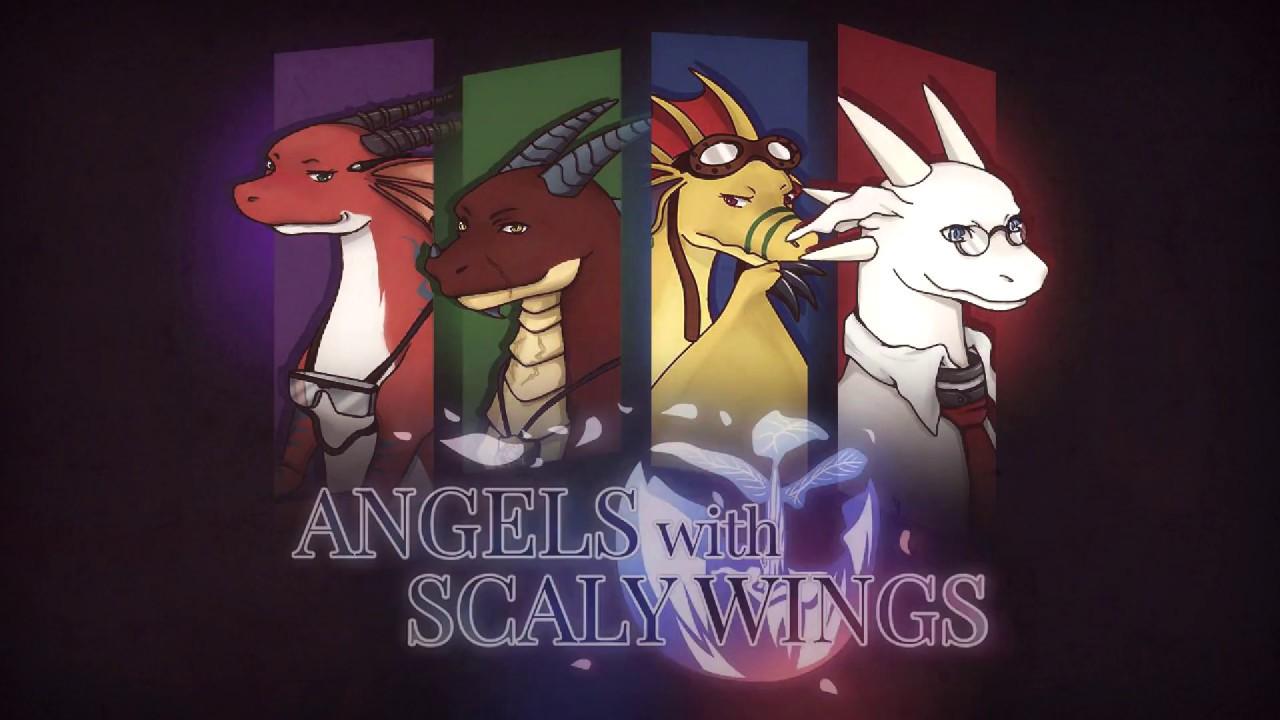 Note
: This mini-review may contain spoilers, read at your own risk or skip to the end for my final thoughts.
I was somewhat excited to play it, as it looked like there was finally a visual novel for me. It didn't look like it would force lady parts on me, which I find incredibly annoying in most Anime and Visual Novels.
You are an ambassador for Earth sent through a mysterious portal to another land, a pretty good setting for a sci-fi visual novel for sure.
You, the player, go through this newly discovered portal to find something you never could have prepared for — dragons. Walking, talking, book-writing dragons. The writing is actually pretty good too, I like that fact that it touches on myths and how dragons had been a myth to us, just like we had been a myth to them.
I will admit, for a Visual Novel where the intro is all text-based the small scene where you're being transported with the background flashing between different scenes along with the sound effects actually impressed me.
You eventually meet-up with an old friend, who was the first Human to enter through this portal of unknown origin. He seems overly cautious about what he says and seems to think there's more than meets the eye in this strange land.
The gameplay, as you might expect, consists of plenty of story with a variety of options to progress through the dialogue. You can choose to be nice, be cautious or be outright hostile to your newly discovered friends.
I haven't finished it as this isn't a full review, but so far I've actually rather enjoyed it as a nice change of pace.
Put it this way, if I like it and you already like visual novels and science fiction then just go buy it already. Be sure to tell me what you think if you've also played it.
It has a very good review rating on Steam too, so it seems it's being well received by many people.
Some you may have missed, popular articles from the last month: