Apparatus, a name I honestly had never heard of until recently is a physics puzzle game developed on Linux. As it turns out, this is a reboot of a game that was popular in the early days of mobile touchscreens. So popular in fact, it even had a sequel named Apparatus 2: Principia. Both the original and sequel have long since shut down, due to financial difficulties.
It certainly sounds like an interesting game and one I probably would have loved back around 2010/2011:
Apparatus takes the traditional contraption game to the next step. Not only are you challenged with solving puzzles using the laws of physics, but you must also use your creativity and intelligence to stick together simple pieces into something that solves the puzzle for you. Be that a simple vehicle that delivers a ball to a cup, or perhaps a robot arm with proximity sensors that self-navigate around obstacles to carefully drop the ball at its target destination.
When the developer emailed it to me before the Kickstarter went up, one thing was missing from their press info, any mention of Linux support! Curious about this, I emailed them and they replied to tell me this:
All our team members are linux users and the game itself is developed on linux :)
The Kickstarter is now actually live and does very clearly mention that Linux is a platform for release, so that's all sorted.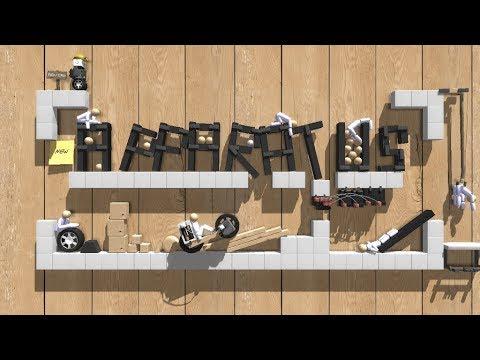 The developer, Bithack, is seeking 500K Swedish krona (around $50K USD) which isn't a lot. Touching on that, they mention how they're basing the new and update game on the original sequel named Principia so they don't have to start from scratch.
It's not just enough to give it a fresh coat of paint and re-release though and they're aware of that. The new release will come with updated graphics, faster and more accurate physics, support for more platforms, more objects, a materials system with properties that can be adjusted, a new community section, "hundreds" of new puzzle levels and so on.
Here's the other interesting thing, it's going to be open source which is mentioned multiple times. Doesn't look like the code is up yet though on their GitHub, so I assume that will happen if the Kickstarter is successful.
Some you may have missed, popular articles from the last month: