This is awesome. Argentum Age [Official Site] is an open source collectible card game that supports both singleplayer and multiplayer.
I was told about it some time ago, but I decided to let it bake in the oven a little longer. The developer actually reached out to us about it again, so I took a look. Below is a short video I took, followed by some quick thoughts: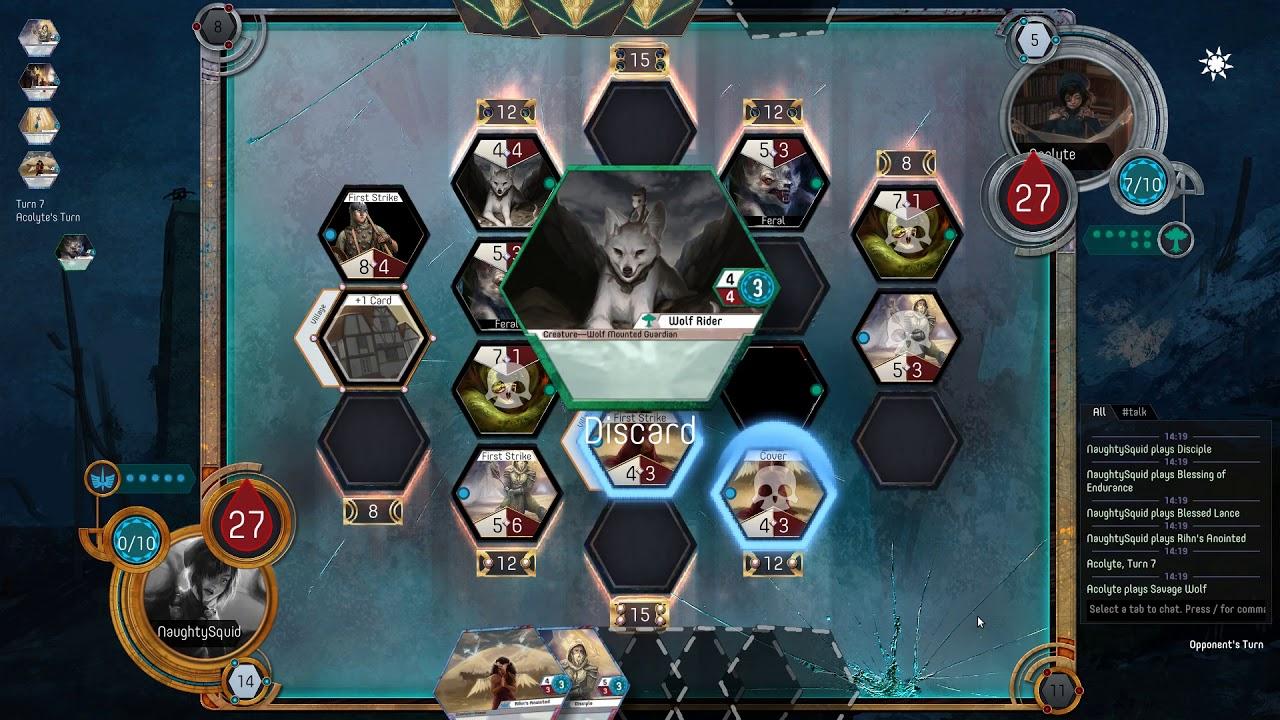 It seems like a pretty well designed game, with some nice art and the gameplay isn't bad at all. Each player has "seals" at the edge of the board, which get broken as soon as one of the opposing teams cards reach it. Each seal has a number on it, when broken that number is then taken away from the players health. On top of that, your card also does damage to the enemy player which can lead to victory if they're powerful enough.
You also have a mana pool to deal with, which is the cost of activating a card. So you can only make so many actions each turn, however, your mana pool increases by one each turn like a lot of other card-based strategy games.
What I like about the combat system, is that you can activate spell cards to deal damage to a player, however, if that player has mana left they are given time to counter it. To me, this makes the game fair to both players, while still keeping people on their toes as you still don't know what to expect from your enemy.
Since it's open source and completely free, there's no micro-transactions at all! A true and proper free to play title. It seems to also have an auto-updater, so download it once and you should be good for quite a while.
Features
A single player campaign mode with storylines, quests and adventures, with rewards for completion.
Online multiplayer, challenge friends and strangers alike. The ability to observe both single player and multiplayer games.
A tactical board on which creatures are summoned and battle each other while you try to influence the outcome by casting spells.
Around 200 cards with more being added all the time.
Beautiful hand-drawn card art from our talented artists.
Highly moddable engine, suitable for making other card games.
Cross-platform compatible, available on Linux, Windows and MacOS.
If you're interested in hooking up with other players, they have a Discord server. You could also try our Discord, which has a "Players Wanted" room to hook up with people.
If you usually like card-based strategy games, then you might quite like this. Especially awesome that it's free and open source. Honestly, I'm damn impressed and I've actually found it quite fun!
Some you may have missed, popular articles from the last month: