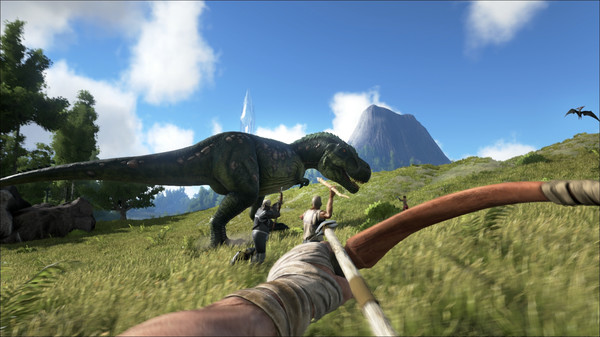 We have been waiting with a keen eye for ARK: Survival Evolved to arrive on Linux. It's a very popular survival game with dinosaurs that is constantly in the top-10 on Steam, so how is it?
About the game
(Official)
As a man or woman stranded naked, freezing and starving on the shores of a mysterious island called ARK, you must hunt, harvest resources, craft items, grow crops, research technologies, and build shelters to withstand the elements. Use your cunning and resources to kill or tame the leviathan dinosaurs and other primeval creatures roaming the land, and team up with or prey on hundreds of other players to survive, dominate... and escape!
Warning: This game is Early Access, and the Linux version has only just arrived.
My initial thoughts
Performance
Be aware that I am testing this on an Nvidia 970 and a decent Intel i5 4670K, so your mileage will vary.
It's...pretty terrible. On High settings it dips below 10FPS at times, and looking around the world is mainly around 20-25FPS, but it will hit ~55FPS when looking at the coastline.
I've had to turn the settings to Medium to get even a remotely playable framerate, and it doesn't look very pleasing on the eyes.
Graphics
They are good when you turn the settings up for sure, but that's only playable for super insane machines right now, so I took a look at Medium to make it somewhat playable.
Medium settings aren't too terrible, but it is ruined by the constant graphics glitching, and general sluggish performance. Medium settings are still better than most indie games around, so I'm not too bothered by how it looks, it just badly needs the glitches sorted.
Gameplay
I've never been a massive fan of many survival games, as most are ugly, or boring as hell. It's also pretty hard to judge the game when it's in such a state as this, but I tried it as much as I could to report back.
I have to say, I might actually enjoy this one more than other survival games like it. It already gave me a fright (and death) when trying to get some wood. I was minding my own business, casually pooping and gathering wood, and I peered around a tree to see some sort of raptor making a line for me, and death quickly came after I saw it.
Your character randomly poops (really, fart noise and all), and you can pick it up to use it later. That's highly amusing, and totally gross, but realistic at least.
Later on I sat around my newly crafted campfire to cook up some meat, I was in a nice little rocky cove for safety, but as I looked above I saw a massive tail swinging around... think I might stay here for a while.
Bugs
Character creation is impossible, since the character generated is invisible, you can only see your character when in-game: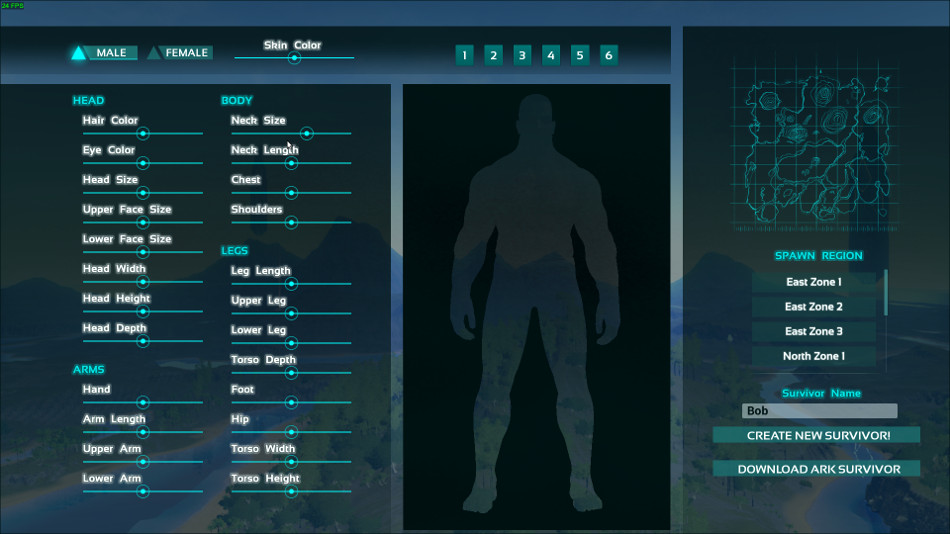 You also fall through the world, a lot, I keep spawning with the legs in the ground too, although in this case my foot seems to be beside my hip: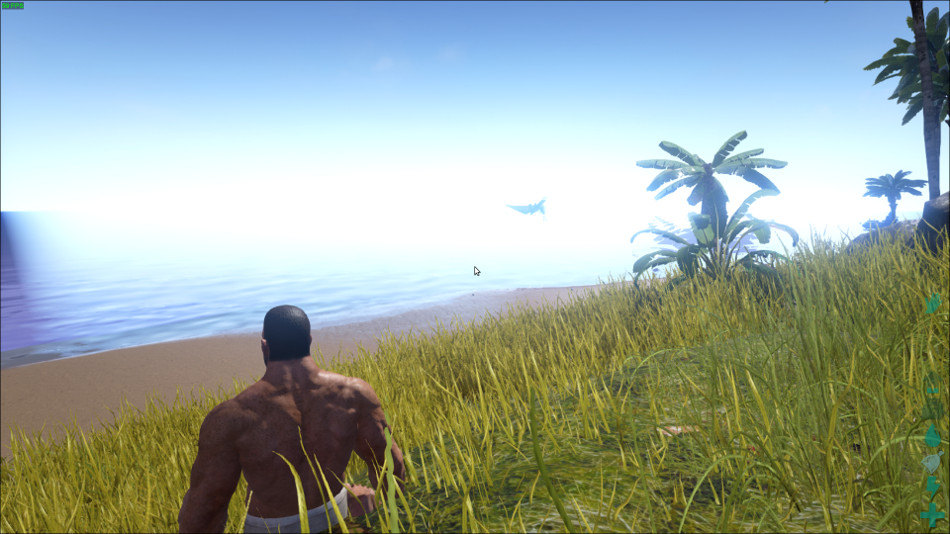 I sent it onto the developers, and they tweeted back that it's being looked into, so maybe a quick patch could solve those issues.
I later found more issues, like seeing through a hill: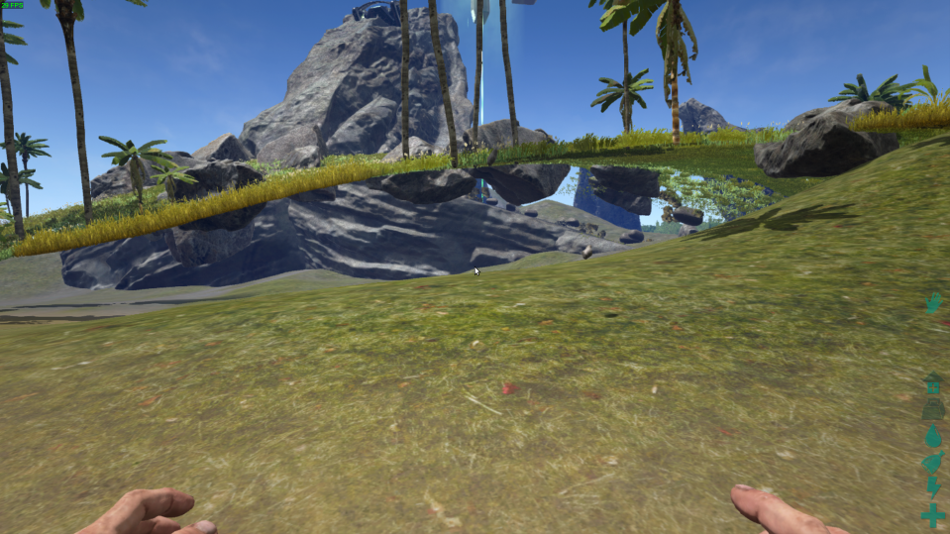 These rocks seem to have never heard of gravity either: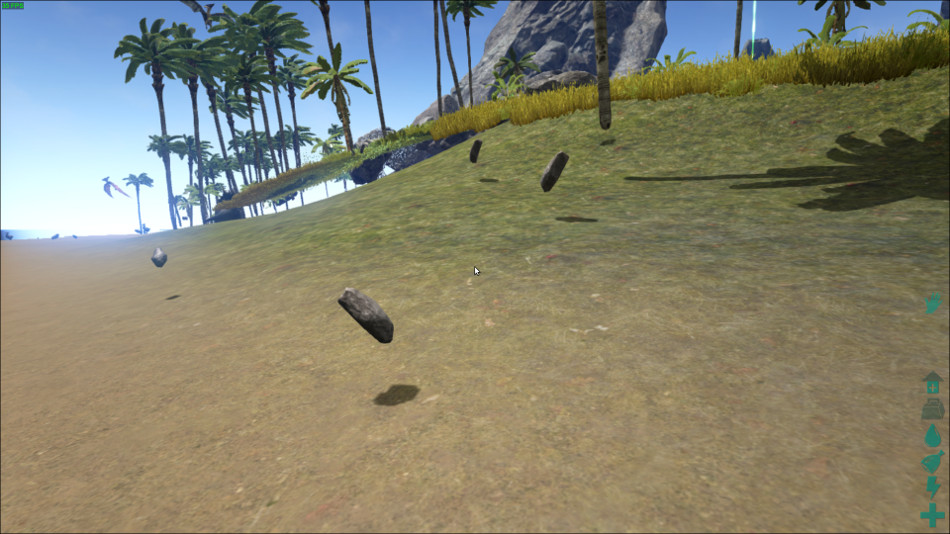 I kept seeing shadows in mid-air too, so shadows are a little off as well.
And quite a few more, looks like it will take a few patches to get a playable game for Linux gamers.
Final thoughts
: You might want to wait quite a while, seriously. I was going to do a livestream of it tonight, but it's too buggy, too sluggish and just not good right now, but I'm sure it will get quickly patched up.
Check out
ARK: Survival Evolved on Steam
now if you dare.
Some you may have missed, popular articles from the last month: