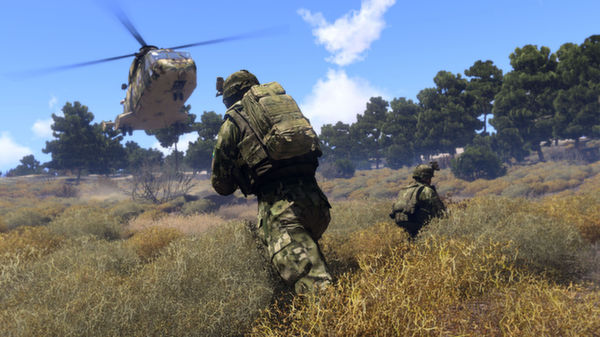 The Arma developers have confirmed that an external team is working on the Linux version, and that it won't be native.
For me, I don't really care what a game uses anymore, as long as it is stable and performs well on reasonable hardware. If it does that, then fab!
For some developers it doesn't make sense to spend a lot of time and money into porting something, when the income gained from it may not come close to their expenses, and we should be okay with that. As I've stated before, many times, we are still a
tiny
platform.
For a game as heavy as Arma 3, it may not even be possible to do it non-native, and they realise this.
The news comes from their
latest blog post
:
QuoteInsights into our Steam configuration have fueled some speculation that we'd like to clarify here and now. We are indeed experimenting with 2 ports of Arma 3. An external team has been investigating whether it would be possible to create (non-native) client ports to Linux and MacOS. Being external, this does not affect the core development team while it focuses on the Expansion. We should make it really clear that at this stage there are still very many uncertainties. We do not yet know when we'd release these, what their update cycle would be like, or any other specifics. In fact, it's still possible these ports will never see the light of day. There are several technical and licensing challenges to overcome. But, the chances of such ports have gone up from 0% for Arma 3. We'll be sharing more when we can!
How do you feel about this? No word on who it will be, but we have a good idea.
Some you may have missed, popular articles from the last month: