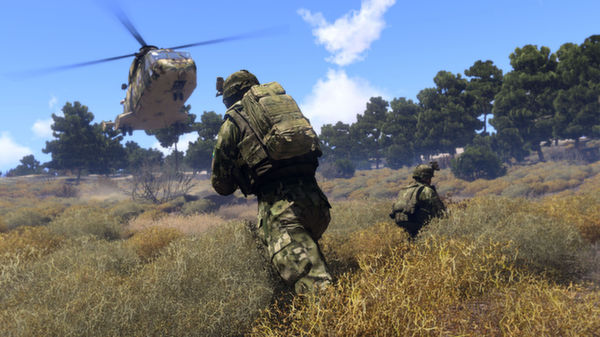 Great news FPS fans!
Arma 3
will see an update on the Linux port to version 1.54 tomorrow! Not quite the current version, but it's a step closer and there's more good news.
There's two major things included in
their update blog
, which I will quote:
QuoteWe do however see good support on the port platforms, so we've decided to continue updating them this year.
That means enough people have been buying/playing it on Linux for them to think it's worth continuing to update it. That's amazing news and shows that our platform is strong enough for a game like Arma 3 to stay on it. Hopefully they will upgrade the port to official status this year.
The next bit I was hoping they would do:
QuoteWe can also say that BattlEye anti-cheat support should finally arrive to a future update of the ports.
We knew BattlEye came to Linux (and
ARK now uses it
), so I was hoping it would be officially supported in the Arma 3 Linux port, and so it will be! Why is this important? It means we will be able to play on BattlEye enabled servers (most of them use it).
I was really impressed with the performance of the Arma 3 Linux port, as Virtual Programming did a pretty damn good job with it.
If you're wondering what was added in the 1.54 update, well
it's pretty massive
.