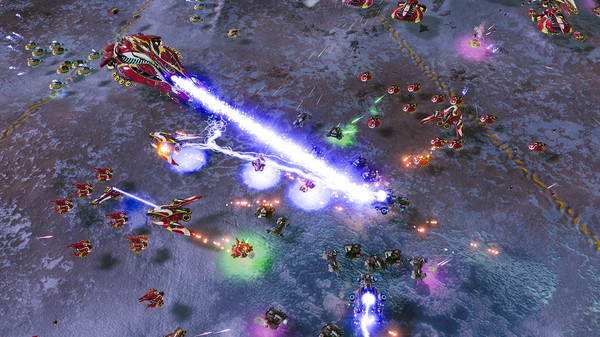 A developer of
Ashes of the Singularity
has stated very clearly that both Vulkan and Linux/SteamOS are still planned for the big RTS game.
QuoteVulkan will come first. When we speak of LInux support, we mean SteamOS support. So only Linux distributions that support Vulkan are going to be able to potentially run Ashes.
Source
It could well be our first Vulkan-only game Linux, as it doesn't sound like they will be doing OpenGL at all.
Great news, as I've owned it for quite some time, cant remember how or why I own it but I do and I've been waiting to play it on Linux.
About the game
ake command of an entire world's resources to build up massive armies, research new technologies, and annihilate all those who stand in your way! This new, massive-scale real-time strategy game will have you managing vast armies and fighting a war on multiple fronts against your enemies.
Wage a War Across an Entire World
With the unparalleled power of the world's first native 64-bit real-time strategy game engine, Ashes of the Singularity allows for maps of unprecedented size and detail.
Over the course of your war, you will upgrade your technology, build orbitals, construct thousands of units and conquer the regions of the world in an effort to annihilate all opposition.
Some you may have missed, popular articles from the last month: