For those excited to try out Ashworld [
Official Site
,
itch.io
], the new Mad Max-styled pixel art survival game from Orangepixel, here's your chance! It's now in Early Access.
Note
: My copy was acquired with itch press access.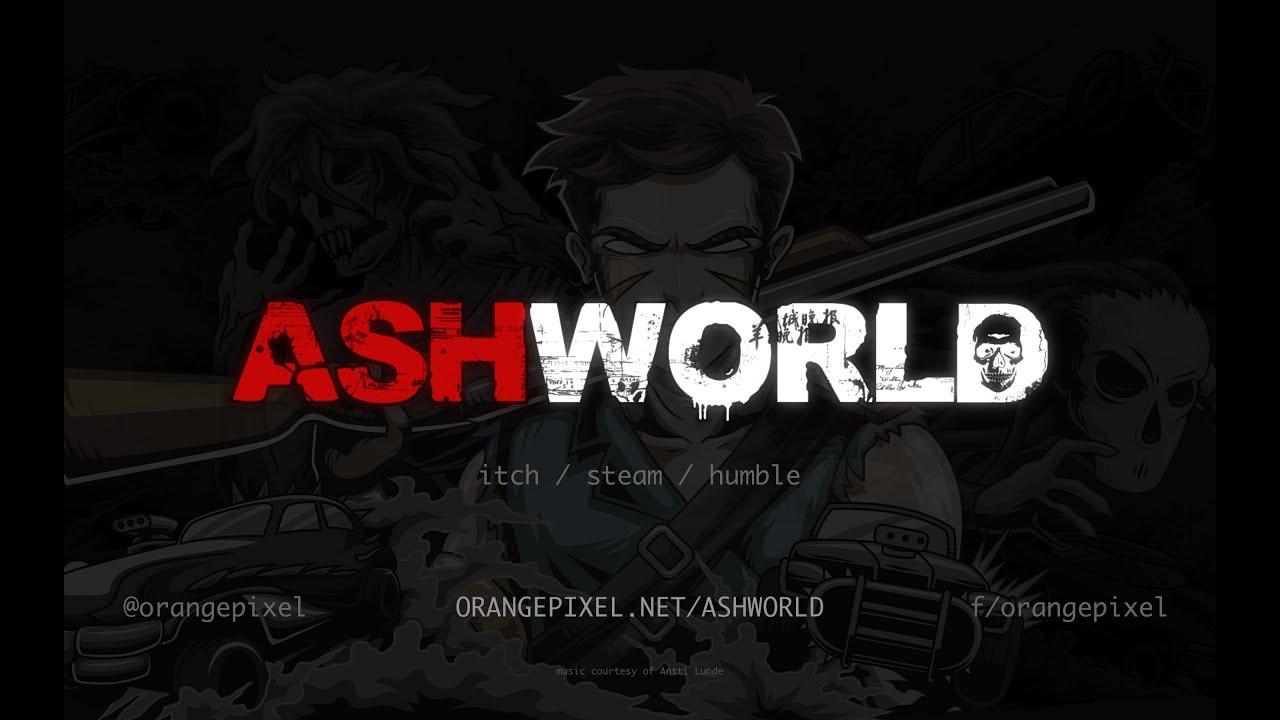 Note: The game is 32bit, so on Ubuntu you will need to install this to even get it running:
sudo apt install libxtst6:i386
Even with that, it still fails to launch from the itch.io client for me, so I have to run it directly.
The problem I usually have with games from Orangepixel is that I love their pixel style, but the gameplay usually falls flat. I'm pleased to say that Ashworld feels pretty damn good overall. I will, however, reserve any final thoughts on it until the official full release, but here's some basic thoughts on how it feels right now before it's completed.
Firstly, the the game tells you it's not finished when it first loads, but the button to get past it feels a bit hidden. Took me a while to realise the "Okay" text in the bottom right since it's dark. I think the developer needs to make that a bit more prominent and allow pressing space or something to continue too.

Don't "do a Liam" and accidentally jump out of your car at night, whilst you're speeding along. Not only will you lose health, but you'll quickly get swarmed by tens of these annoying little critters. They're especially troublesome before you've picked up a gun. Fun to drive over tons of them at night though, as you gather up lots of nice XP.
The driving mechanic is a bit nuts, as the cars seem a little difficult to control when you're going fast. They slip and slide all over the place, but it can make for some awesome gameplay. Do a full speed skid over a bunch of people, watch their blood spread across the wasteland and out you get to nick whatever they have in their pockets.
It has crafting, which you will need to use if you run out of fuel during the night. Camp fires seem to keep those pesky bugger away! A skill system to unlock various useful extras like extra melee damage, improved loot recovery and so on.
It features lots of different cars, story missions as well as "sub-missions" (side quests by another name I assume), plenty of different weapons and more.

I went to save a dog, accidentally jumped out of my car and lost it as it zoomed off before stopping. I was then swarmed by people of the wasteland with a car zipping around and slamming into me, then even more arrived with guns and―death.
So far it seems like a game that I could quite happily put a lot of time into. Plenty to see, plenty to do and lots of people and weird creatures to run over. Enjoyed every minute of my testing so far, which is a good sign for the future of the game.
My favourite game from Orangepixel easily, it feels good, it looks good and driving around is awesome. It ends up feeling like a cross between Borderlands and Mad Max and that's pretty great.
It's currently only available from
itch.io
with a Steam release due at somepoint.
Some you may have missed, popular articles from the last month: