Astral Traveler [Steam, Official Site], the brand new runner-style racer from Dragon Slumber and Brainoid that released with day-1 Linux support. Here's my review.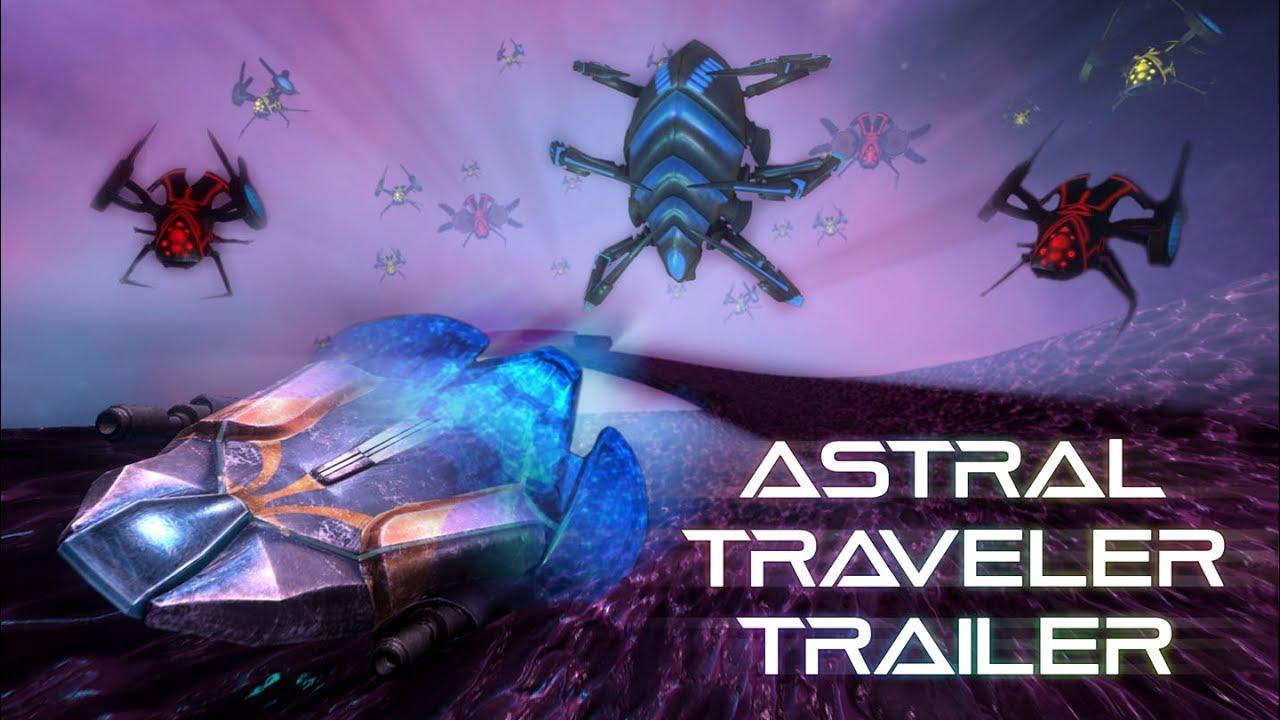 Your astral core is fading, can you make it to the end without it giving up? Well, I sure tried.
First thing to be aware of: The game advertises "Full controller support" on the Steam store page, but it did not detect my Steam Controller. It did work with my Logitech F310, so it seems it's possibly just a bug in the game's gamepad detection. I've let the developer know, so hopefully a fix can be sorted.
In Astral Traveler, your astral core serves two purposes: it's your health as well as your remaining time to finish each track. This makes the game quite a challenge!
The game is a little bit like playing Distance, as you're racing really fast against the clock trying to beat the times of everyone else on the leaderboards. Similarly, you also reach a portal at the end of each level. Unlike Distance though, Astral Traveler has enemy raiders for you to shoot down and there's no way to replenish your astral core, so a few bumps can be fatal. Although the combat is extremely basic and you don't really need good aim.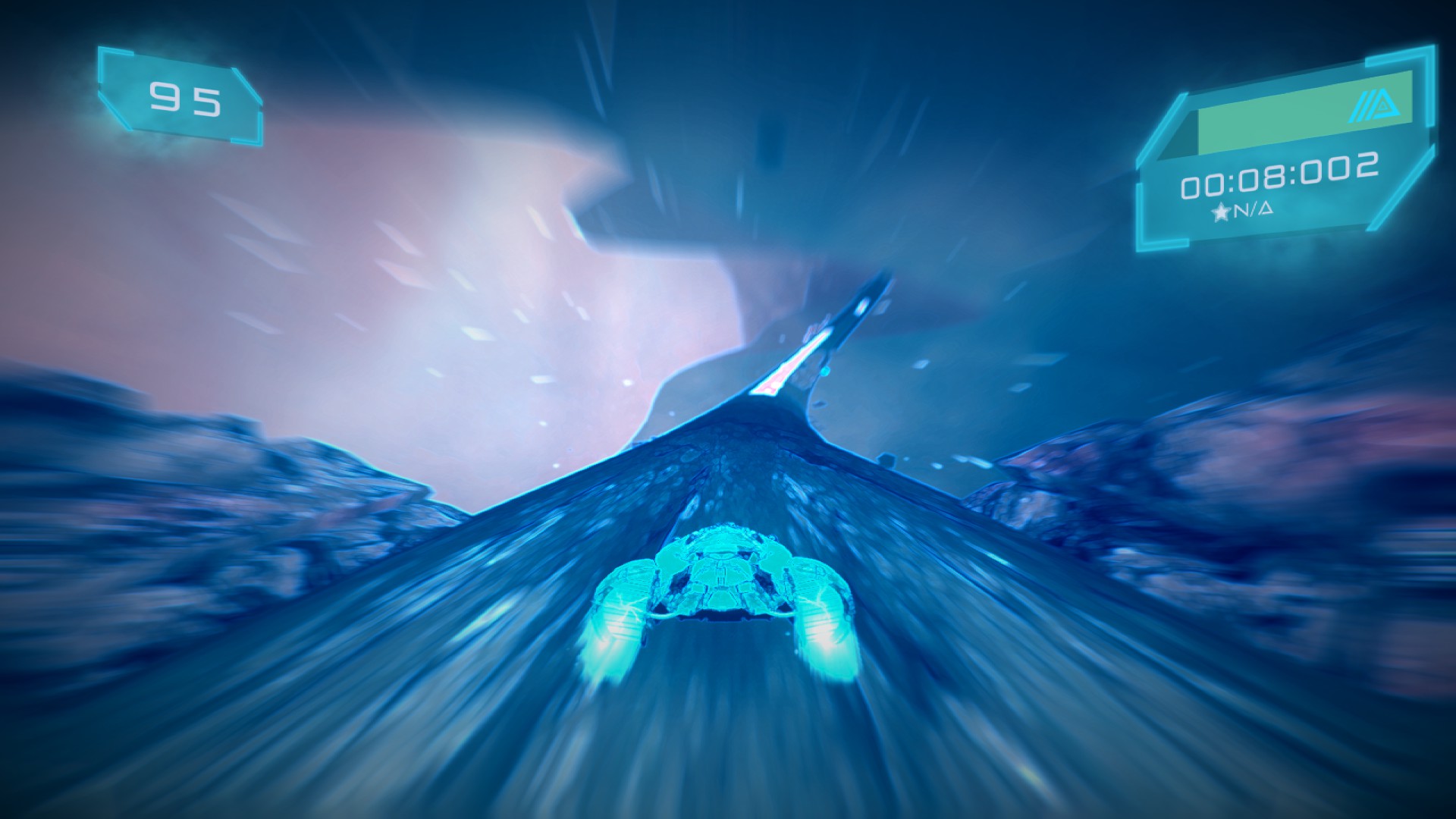 You have the ability to boost through blue orbs, to give you a momentary boost in speed. The problem is, you can easily blow them up if you're firing at enemies. Not only that, you have to tap a button just before you hit the blue orb to phase through it and get the boost. Time it wrong, by even a second, and it might be all over. All this may be while you're weaving in and out of objects blocking your way. The level design makes this very demanding of your attention, with plenty of different types of objects sticking out and hitting them will both reduce your speed and possibly destroy your ship making you start over.
The level layouts are quite varied, so you aren't dealing with a simple winding track. There will be gaps in the track to fall down or jump over, you might fall off the side, burn up in lava and so on. There's tracks where you're flying along a really long cylinder, where you can go all the way around and you can't see over the other side.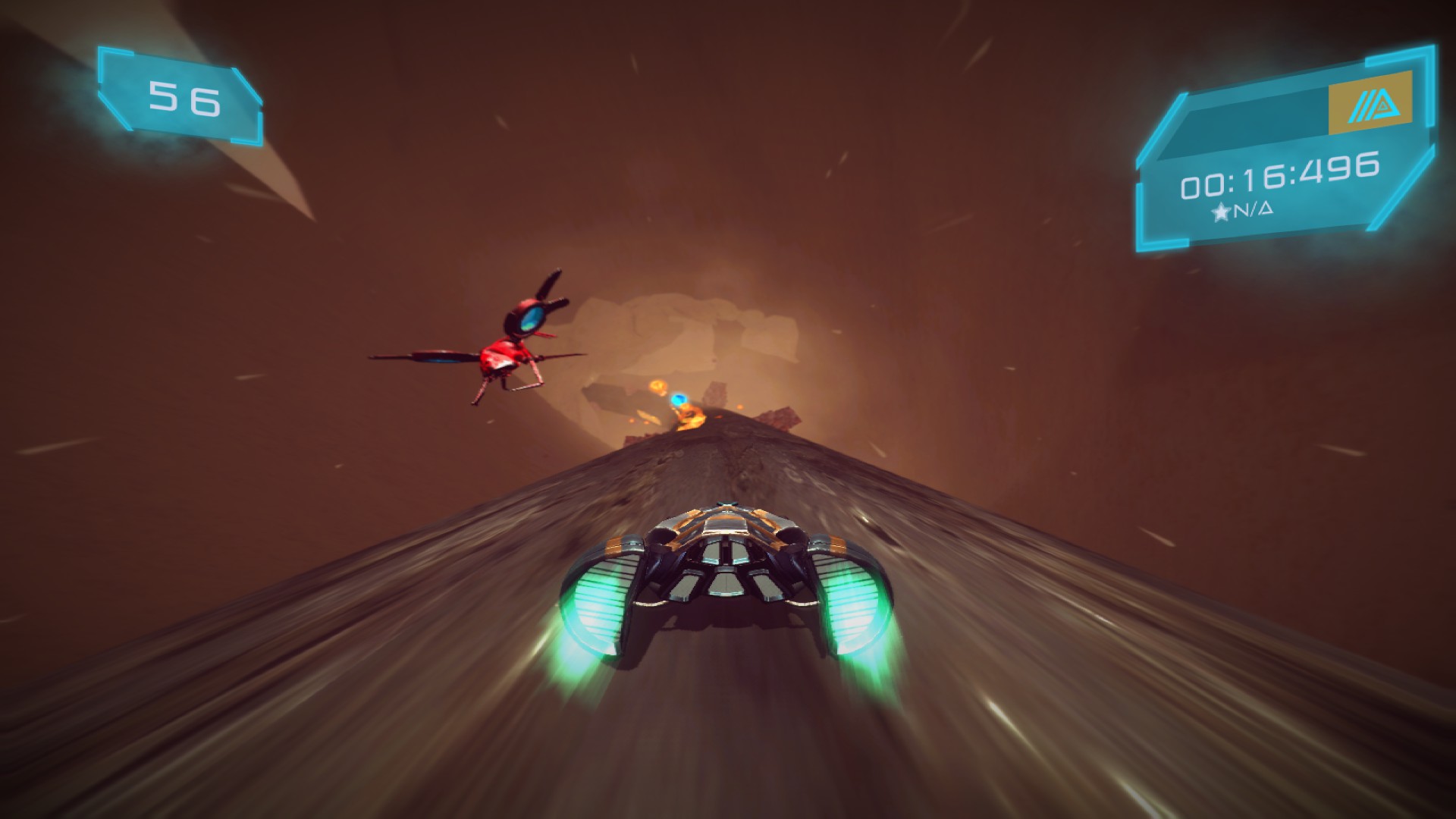 By far my favourite track has been one where you're flying inside a broken tunnel, requiring lighting quick reaction times to hop between the sections of it. It was damn hard, but so incredibly satisfying to finally reach the end of it. Thankfully, the levels do get checkpoints, so getting past some of the hardest bits means you might not have to do them again in failure. That's allowed me to enjoy it a fair bit. It's difficult, but not too punishing.
Even though the gameplay is quite simple overall, it's been an exciting experience. One level really tested both my reaction times and my willingness to go on. It took probably 10+ attempts, but I finally did it and I managed to sit pretty at number 4 on the leaderboard for it. Finally reaching the end of "Mirem Sector" gave me a momentary rush I don't often get from beating a level in a game.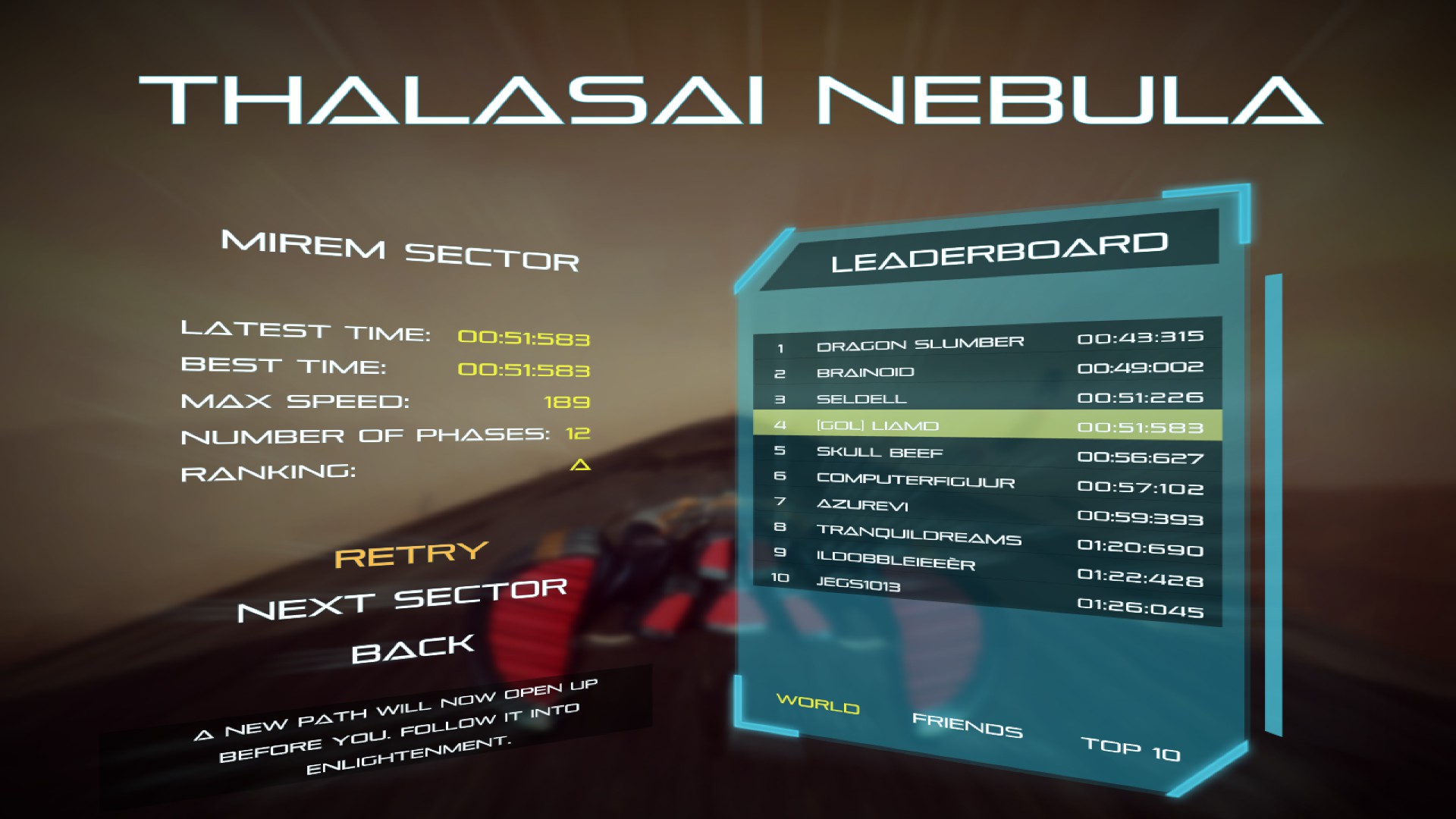 It's challenging and quite fun, but it's a little on the ugly side. In fact, I would go as far as saying the graphics are pretty bland and boring. The textures have no life to them and I couldn't help but think a more stylish and colourful approach could have helped here.
My other issue is the hit counter, it feels too big and it even looks like there's still space when I hit something. You could laugh and argue that I'm just terrible at it, fair enough, but it feels like objects reach out a little further than they are actually presented on screen, or your ships hit counter is too big. Still, it's probably me just being terrible.
After around an hour, I had managed to speed through nearly half the tracks on offer, so it's not a long game. The tracks have steadily become more difficult though and a little longer too!
Overall
As far as racers go Astral Traveler is pretty good, it's just not much to look at graphically. It actually feels very much like an older arcade racer and that's a good thing. Actually — that's a great thing. I've enjoyed nearly every moment of it!
You can find Astral Traveler on Steam. Worth checking out.
Some you may have missed, popular articles from the last month: