The story driven puzzle platformer is now officially available for Linux on
Steam
with the Foxtales DLC and is currently on sale.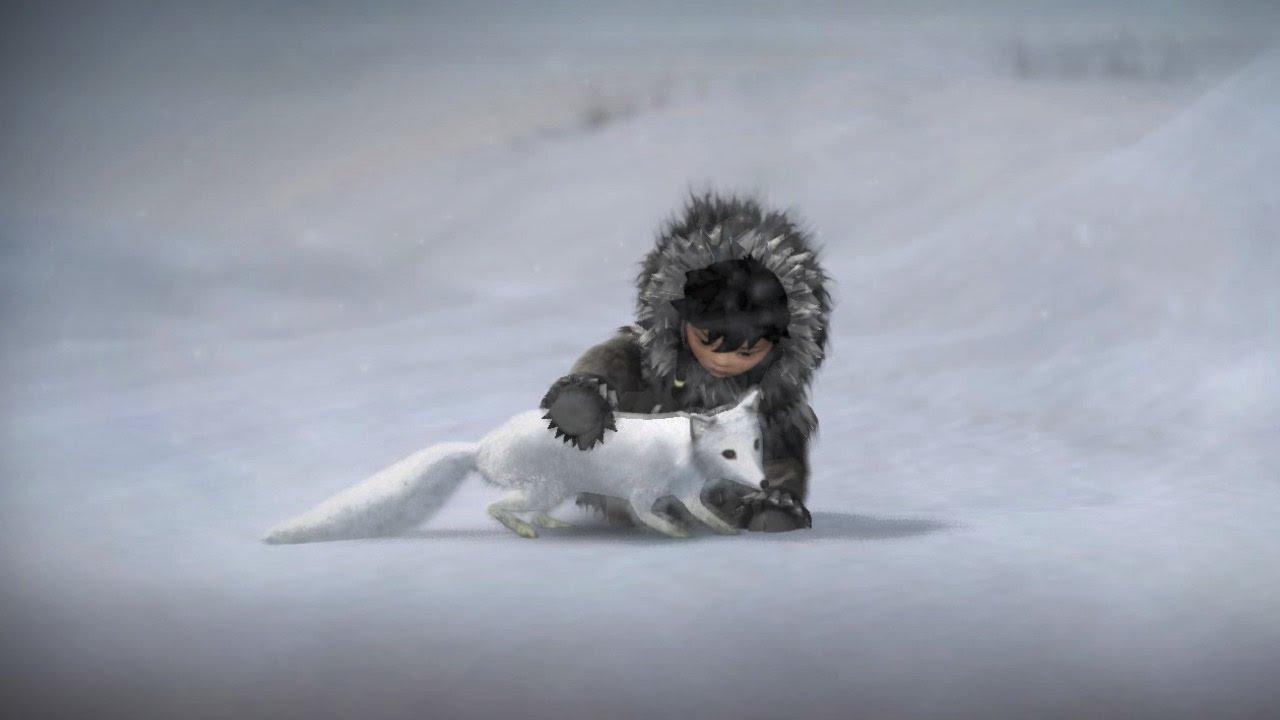 Never Alone has been developed in collaboration with Alaska Native people the Iñupiat, and the game is based on their stories, which they have shared and kept alive across generations. You also unlock video clips as you play, where members of their community share stories which represents their culture.
The game plays as a cinematic puzzle platformer with optional co-op play on an extra gamepad. If you choose to play alone, you can switch between the protagonist Nuna and her friend Fox at will. The arctic fox have longer jumps than Nuna and can scramble up walls, while Nuna is able to pull certain objects. They also have other abilities, which come into play a short while into the game. There are also enemies in the game, which has to be outsmarted or outrun, like the polar bear you encounter early on in the game.
I've played about half an hour of the game, and it works well for me on Linux. Snow is sometimes black with an Intel GPU though, but it's not listed as being supported, and I haven't had any issues with Nvidia.
This is a game I've hoped would come to Linux since it was released for Windows last year, and I'm enjoying it a lot so far. There's no DRM free version available for Linux yet, but you can find
Never Alone on Steam
, where there's also a
collection with soundtrack and DLC
.
About the game
(from Steam)
I know another story. I heard this one from Panik. There were two friends. One of them was a good fighter in Inupiaq games, and a good hunter. One was a good swimmer. The two friends were brave. Whenever they would cross the sea, they would use only willow as their boat paddles...
Spring has come to the Arctic and Nuna and Fox return in Never Alone: Foxtales -- the first expansion to 2014's award-winning indie hit Never Alone (Kisima Ingitchuna).
Travel across open seas, swim through the ruins of a sunken village and paddle up the Noatak River on a mission to rescue a new friend. You'll need all your wits and the skills of both companions to survive the dangers of the swirling currents, fierce creatures and hidden underwater hazards of the Alaska coast. Only by working together can Nuna and Fox save their friend and defeat an unexpected foe.
Foxtales features three all new levels full of environments to explore, puzzles to solve and enemies to face. Developed in partnership with the Alaska Native community, Foxtales reminds us that some challenges are best faced together and that even the smallest among us deserve respect.
Features
Take to the seas -- Climb aboard your umiaq (a sealskin canoe) and take to the waters of the coasts, rivers and lakes of Northwest Alaska. Paddle through waves, ice floes and rapids or dive underwater and journey across the sea floor, inside mysterious caverns and through a sunken village.
Seek the help of the spirits and your companion -- Discover spirit helpers who can change the course of currents at your command. Switch between Nuna and Fox in single player mode or play with a friend in local co-op mode.
Explore Alaska Native culture -- Foxtales includes five new unlockable Cultural Insight videos featuring members of the Alaska Native community including the family of Willie Panik Goodwin, Sr., the storyteller whose tale of "The Two Coastal Brothers" inspired the game.
Some you may have missed, popular articles from the last month: