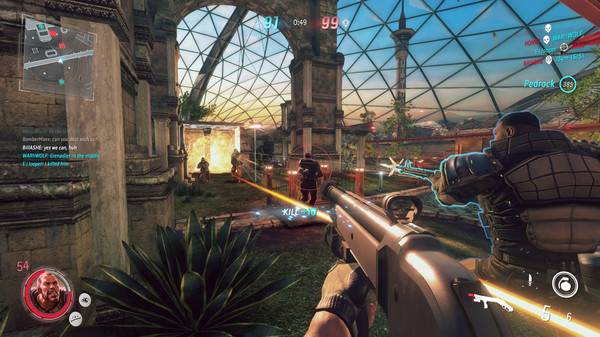 Ballistic Overkill [
Steam
], the indie online FPS has been updated once again and it now features lots of voice commands and much more.
PSA
: We run a server for Ballistic Overkill! Just search for "gamingonlinux" when in-game! You can see
all the servers we run here
.
I have to hand it to these guys, they are doing Early Access really well with plenty of updates! This latest version continues to make me love what they are doing with it!
New stuff:
- Voice Commands
- Skills Feedback
- More Mouse Sensitivity options
- An option to always run
- Added Polish language.
- Added a subtle feedback on the mini-map when you are revealed in the enemy radars.
- Added an error message when the game is unable to connect to Steam platform.
- Bug fixes
Awesome stuff and I highly recommend picking it up! The game seems to be slowly growing too, as 13 days ago it hit a new record-high of people online, which was only 349, but that's still impressive considering it's Early Access and still relatively unknown. I've never had a problem finding a game and our server has people on it often to the point of being full a lot.
Some you may have missed, popular articles from the last month: