Ballistic Overkill [
Steam
] has been updated again and it now includes an experimental 64bit build for Linux, not only that, they're teasing leaderboards too.
To access the 64bit version, all you need to do is hit play and a Steam pop-up will come up asking you which version to pick.
Here's the teaser pic of the leaderboards to come in a future update: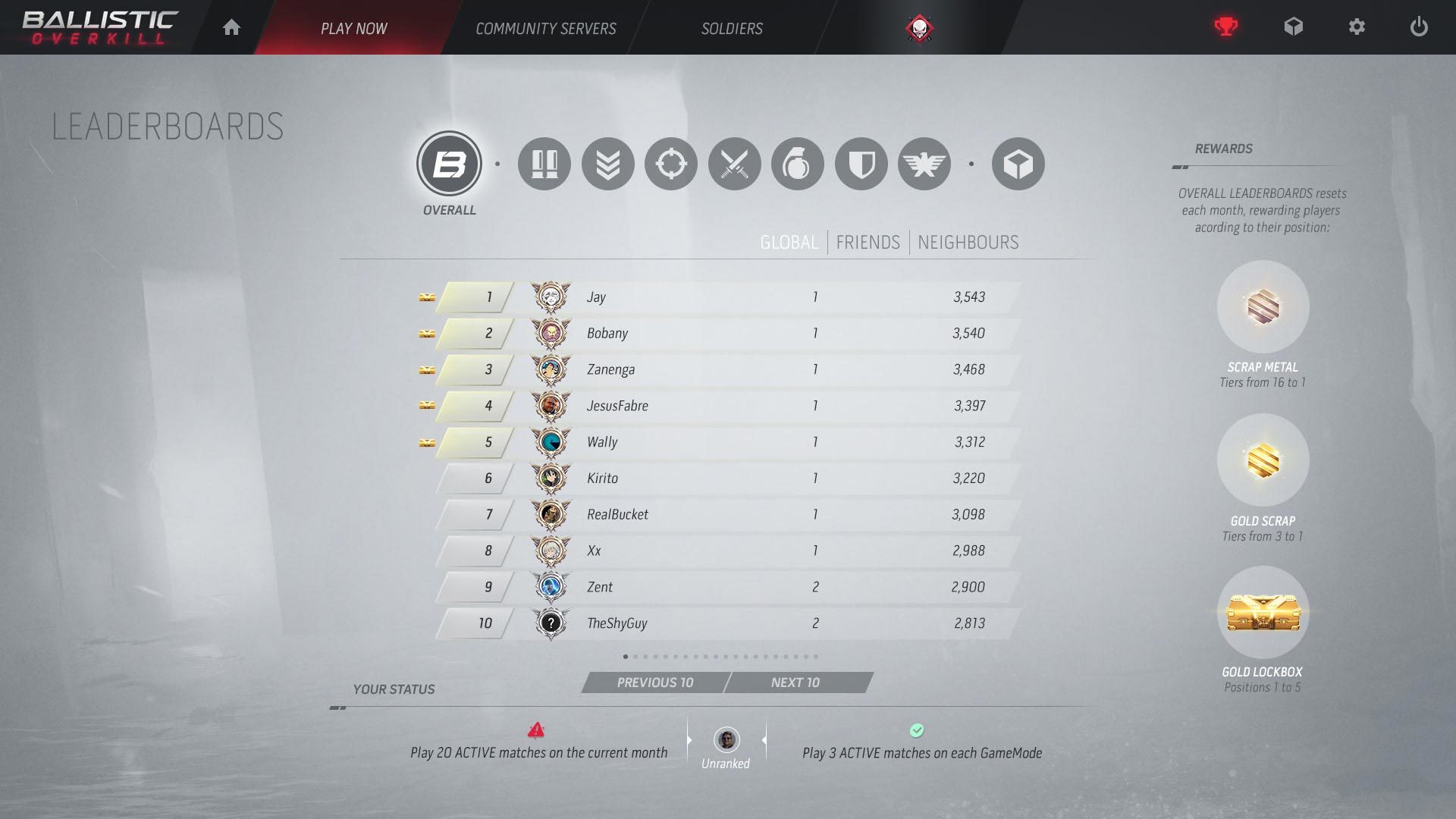 I'm looking forward to it, as this may actually get me to play more frequently. I do love a good bit of competitive play!
Players will be rewarded each month when the leaderboard is reset, so it's a chance to earn some more of those little lock-boxes for skins. There will also be weekly rewards as well, but the higher you are the better the rewards of course.
Interestingly though, it seems only their "official" dedicated servers will count towards your skill rating, which could lead to less people playing on the community servers. Not sure how I really feel about that, since the player base is quite small as it is and it's not like there's any mods you can put on servers.
You can see the
full update notes here
.
Note: Our three servers are up to date and running, just search for "gamingonlinux" in the community server section.
Some you may have missed, popular articles from the last month: