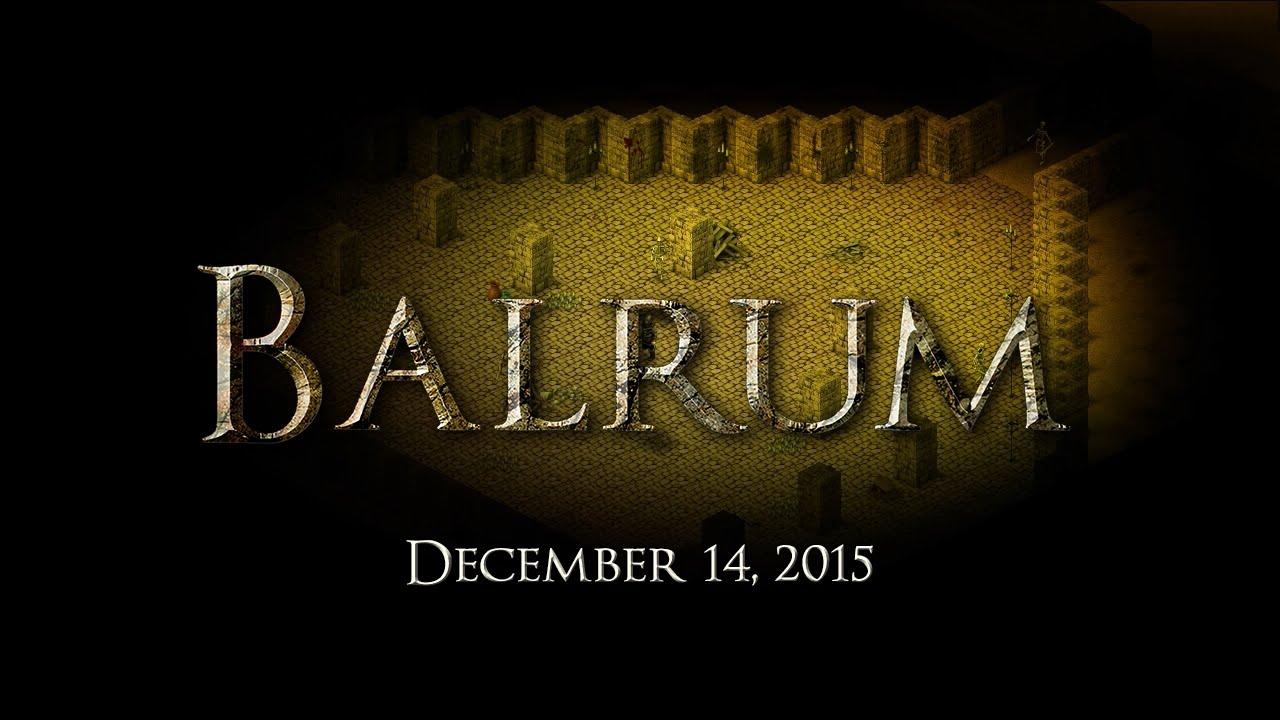 I've been looking forward to trying out Balrum since seeing it on a crowdfunding site some time ago, and now it has had a day-1 release on Linux I got a chance to play with it.
Disclosure: Key provided by developer.
What I do love about it is the details in everything. An example is that the developer has thought of people like me with 4K monitors with a UI scaling slider and a big cursor option. That's really nice to see, as it's quite rare to find such useful options.
The first thing to note is that it does seem to suffer from some fullscreen issues. If I set the fullscreen resolution lower than my desktop resolution, the Ubuntu Unity UI is still visible. It never seems to save the fact that I've ticked fullscreen between instances of the game either. Any quit and reloading gives me windowed mode again.
There's also zero pathfinding, you have to direct your every step to get around impassable little bushes and it's annoying. After a while your fingers will probably ache a little bit, so I do hope the developer is able to add in at least a little pathfinding for your character.
I love the look and style of the game, and it has a very familiar feel from games like Eschalon another great 2D RPG. It also somewhat reminds me of Arcanum in both style and gameplay as you don't follow a linear path, but you go at your own pace and get to pick and choose what quests to do and when. You could go off exploring for an hour or two if you felt like it, and it wouldn't matter.
Don't let the simple look of the game put you off, there's rather a lot to it. I will warn you now, this is not an action RPG. There is reading involved, not too much though mind you I think it managed to strike a pretty good balance with the text.
The gameplay is based on turns, so it is not fully real time. It works quite well, but it's weird coming across animals like Deer and having the action music turn on. Along with that you then have "turn 1,2,3" get spammed into the action box even if you aren't attacking. That could probably use a little tweaking.
It has many things from traditional RPG games like a journal for quests, a proper inventory with items to equip and different skills. That might sound quite normal, but it also includes things taken from the newer generation of games like crafting and mining.
On top of those features, it can also end up being a bit of a survival game with hunger thrown in too! The developer has tried to keep other types of gamers happy too, as there's an option for a decreased level of hunger and thirst. Although it didn't seem too bad without ticking it.
The game is aesthetically pleasing with some really great detail in the world's animals, structures and items. It's really is beautifully designed! It looks even more beautiful when it turns to night. That's right, it has a day and night cycle which makes it even more feature filled than I thought. There's even a weather system with sunshine, rain, thunderstorms and likely more. Thunderstorms even changed my statistics making me "Electrically Charged", so in other words I was hit by lightning and gained superpowers or something. Seeing lightning light up the world is quite a sight too.
There's so many things in the game that affect your abilities it's crazy, even a simple conversation with picking a certain reply will give you a buff or debuff.
The game does have an annoying limitation, and that's you cannot save during combat. This annoys me rather a lot, but it's not a dealbreaker. It at least lets you save whenever you want outsides of battles.
One feature I thought was particularly interesting was reading a scroll for the first time has you wave the cursor over it to reveal it, as it's shrouded in mystery.
Performance wise I haven't come across any issues, and the store page lists pretty low requirements all around, so that's another tick in the box for it.
One real minor issue is some items aren't correctly described in the action box, with "%data%" coming up. A shame to see such bugs, but it's a brand new release.
Some final thoughts
If you like great 2D art, getting lost in a game world with an interesting story then Balrum could be what you need in your life. It's a game I have been constantly surprised by, and I can't wait to play more and find out what the heck is going on.
Also, remember to save your game, lots. Dying can be quite frustrating.
Find
Balrum on Steam
.
Some you may have missed, popular articles from the last month: