A few days ago, Basemark officially announced and have now released Basemark GPU, their latest benchmarking tool and it has Linux support. Officially, it seems they're only supporting Debian/Ubuntu (see the note at the bottom about that though…).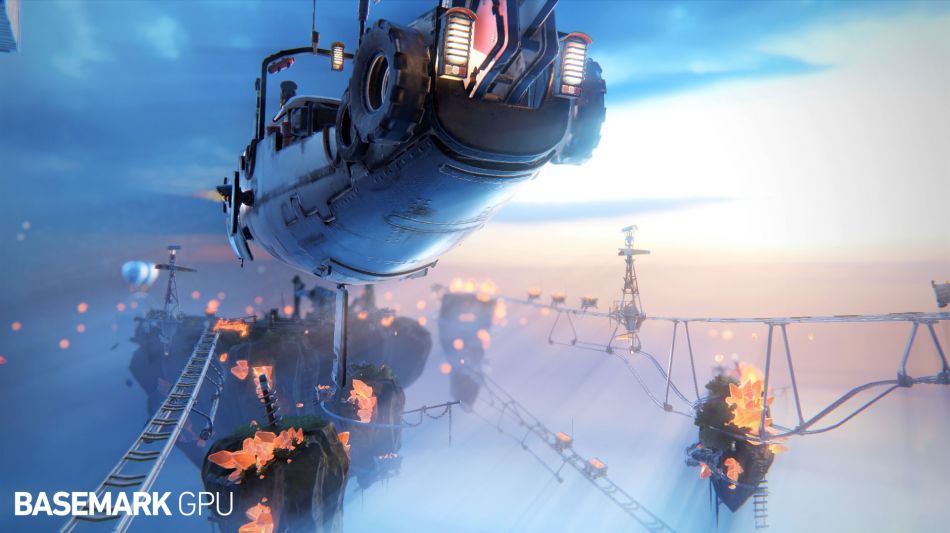 "We have poured all of our soul and expertise in making this product. The work started two and half years ago and this massive project has culminated in today's launch of a true state-of-the-art product," said Arto Ruotsalainen, CEO of Basemark. "We believe Basemark GPU will become an essential tool for anyone tasked to evaluate graphics performance in systems ranging from smart phones, smart TVs and cars to PCs."
You can find their press release here, product page here. If you're planning to check it out, the free version download comes in at around 3GB so prepare for a little wait while you download. It has two versions, a free version and a "Corporate" version with the free version requiring an internet connection.
In terms of APIs it can test against, it supported OpenGL 4.5, OpenGL ES 3.1 and Vulkan 1.0 on Linux.
It features two modes, a desktop mode named "High-Quality mode" for high resolutions, advanced effects and so on. Their aim with that, is to test "based on today's AAA PC game standards. There's also a "Medium Quality mode" which is "based on today's AAA Mobile game standards".
Seems like their package isn't quite right, as it won't install on Ubuntu 18.04. Gnome Software tried, asked for my password and then basically did nothing. I tried to install it in terminal, which mentioned a dependency problem with "libcurl3". I would advise against installing that, as it wants to remove a few packages that depend on libcurl4 (like OBS Studio and a few others). Your situation might be different, I guess it depends on exactly what you have installed currently. There might be ways around it, but it's not ideal.
I've let them know, hopefully they will sort it.
Some you may have missed, popular articles from the last month: