While not advertised on the Steam store, Battle Chef Brigade [Steam, Official Site] does actually have a Linux version available.
If you're unfamiliar with the title, check out the trailer: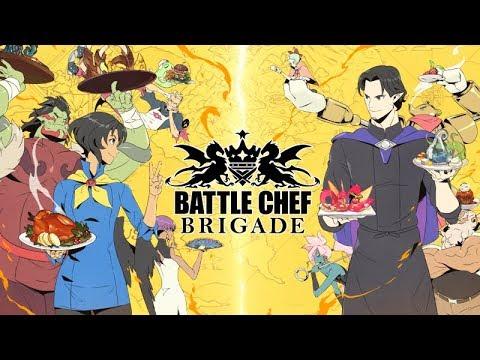 Here's why it doesn't yet have a SteamOS icon (source):
Yep, Linux is included here on Steam but we don't advertise it on the store page because we haven't done extensive testing on that many distributions.
Hopefully with more people knowing about it and testing it, they might be able to promote it to officially supported. It certainly sounds like an interesting mix, so I'm tempted to give it ago myself. The art style is pretty awesome, lovely and colourful! So far users seem to be liking it too, with an overall user rating on Steam of "Very Positive".
About the game:
In the fantasy realm of Victusia, the members of the elite Battle Chef Brigade are revered for their ability to skillfully take down monsters and transform their kills into delicious cuisine! But getting in isn't easy; chefs from across Victusia must vie for their spot in a high stakes competition. Follow two contestants, Mina and Thrash, as their journeys through the tournament unfold. In order to become a Brigadier you'll need to hunt monsters with combo-based attacks and prepare your freshly caught ingredients in puzzle-based cooking challenges to serve up winning dishes to the judges – all while the round clock ticks down.
Thanks for the tip CndricS.