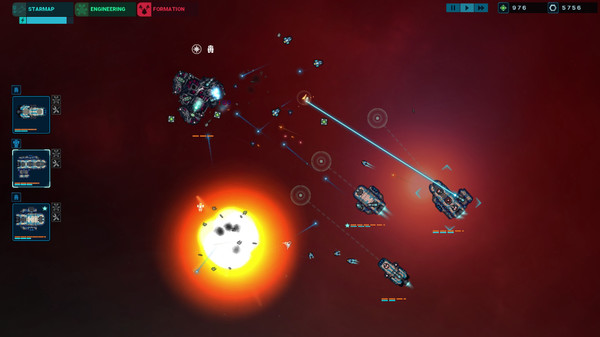 I feel bad for the Battlestation: Harbinger developer, as I think it's a pretty nice name but another developer has coined the "Battlestation" term so they have to change their name. They will also be doing a free update soon.
The other developer is at least being nice about it and isn't trying to sue them, so that's something at least.
A new update coming soon will feature:
- New Human space ship named "BSE Trademark", with the letters TM written all over it, to celebrate this blunder.
- Unlock and play with Alien ships! To celebrate the world of trademarks you can now "trademark" those pesky alien ships. Many of you have mentioned wanting to play with alien ships, your wish will come true!
- As a bonus, some ships from the ship menu unlock list will be added to reinforcement ship list.
See
my previous thoughts on it here
.
About the game
Battlestation: Harbinger is a hard sci-fi space exploration game blending roguelike, turn-based, star map strategy, and real-time space battles. You are a young commander given the task to venture out into enemy territories, far away from home to unknown galaxies, never knowing what you will face as you jump out from hyperspace.
You can find it on
Steam
and
GOG
.