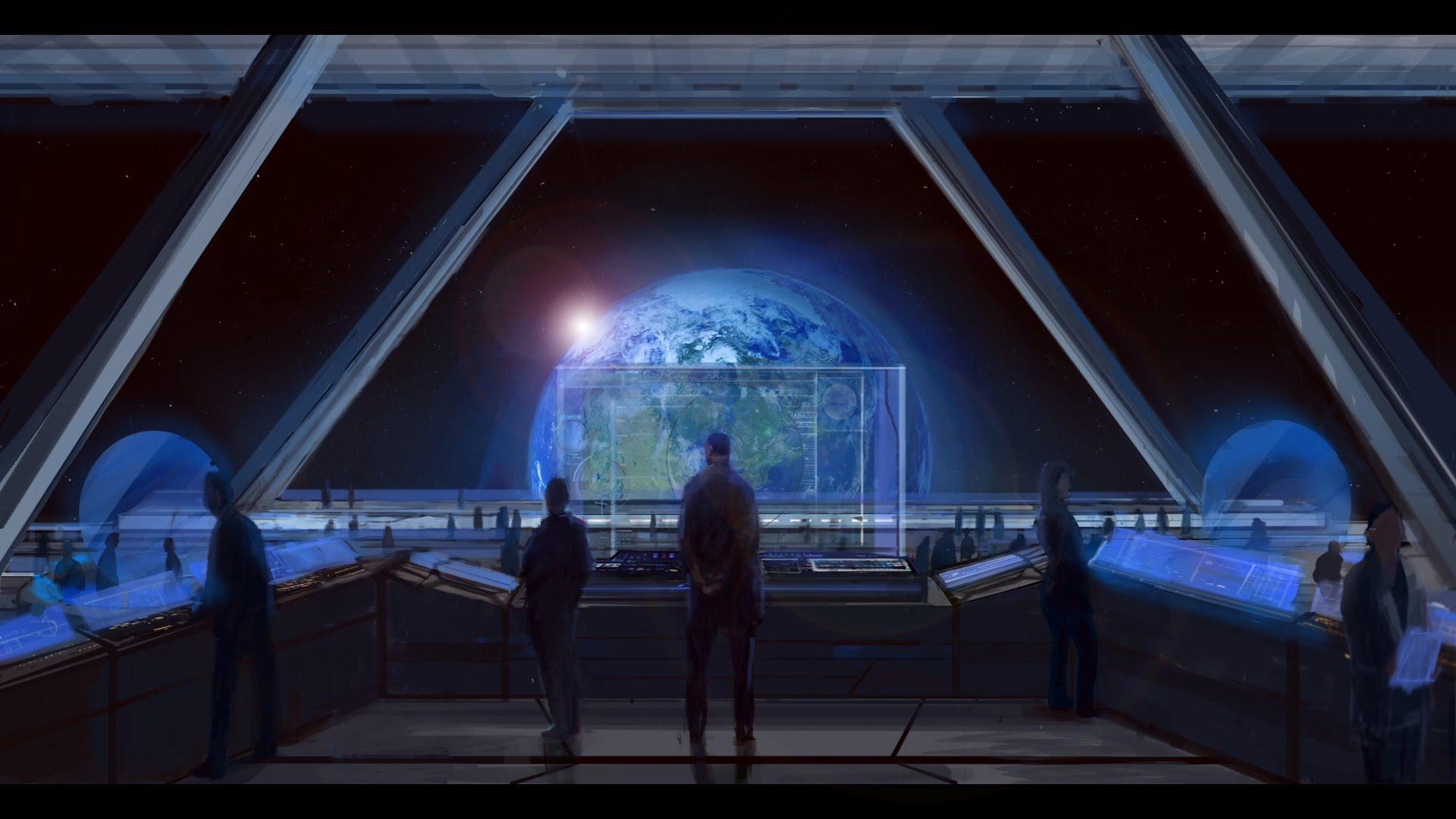 I've been having a bit of fun with
Battlestation: Harbinger
for the last few days, and I've actually found it to be a pretty good mix of mix of roguelike, action, strategy and more.
Some thoughts
The basic mechanics behind it do remind me of FTL rather a lot, but I've actually found it to be much more relaxing as it has taken out the need to micromanage crew members. FTL was like a drug to me when it came out for Linux, and I seriously fear Battlestation: Harbinger is going to be the same.
What excites me about Battlestation: Harbinger is the key mechanics of jumping from sector to sector like FTL and being able to upgrade your ship with the scrap you acquire, but also having combat ripped out from a real time strategy game. It actually works really damn well too.
What's really cool, is you get to control where your little fleet will exit their jump inside the sector. You could jump outside to manoeuvre your ships into position, or surprise the enemy by jumping into the middle of their fleet!
I thought towards the start that the real time strategy controls weren't needed, but I was totally wrong. You have different point defence weapons on each side of your ship (depending on your ship), so depending on what you've come across you may need to move around, and quite a lot at times too.
You can have up to three ships in your formation at once, and at first I thought this was just to increase your overall fire-power, but there's another more fun reason. My starting ship had space to equip an escape pod, so if it blew up it wasn't instantly game over. Little details like that to enable you to make a strategic decision of do I want this gun, or do I want this escape pod? There's quite a number of ways to play it, due to the different weapons, upgrades and facilities you can equip during the game. I love the little details put into this game!
Figuring out the best way to play it was actually quite hard for me, but I was playing it on Normal which is by no means easy. I was tempted to go back to Easy a few times until I realised something: I was going for an all or nothing approach to my battles, and I later realised I could jump out of a system at any point to avoid certain defeat at times. That completely changed the game for me, and made me love it even more.
The game world is alive too, the enemy moves on each turn as well as you. You might find yourself warping to a friendly station at the same time as an enemy, which is a fun sight. I've seen a few enemy capital ships get torn to shreds by space stations. Always nice to see, as you get some free scrap to spend from it too!
For a game that looked so simple, it's actually got a surprising amount of depth to it. It's one game I genuinely would pay for content DLC and I seriously hope it gets Workshop support, wouldn't mind going through space in the USS Enterprise!
Issues
No game is perfect, and there are certain things I have issues with in the game.
The first thing is reading material, and the lack of it. The game does end up feeling quite lonely after you've put in a few hours as you really have seen pretty much everything. A bit more reading to do would help the pacing somewhat. A little bite of lore, or some random stories would spice it up just a little more.
There's not enough random events, the only real random event I've found are containers which 99% of the time are traps and blow up.
The explosions from nuclear missiles look nearly the same as normal missiles and rockets, an expensive weapon like that really needs more show to it.
Final thoughts
: For a science fiction space fan like myself, it's pretty much a wet dream. You can get a good few solid hours of fun out of it, but it needs more of everything to help when replaying it. I think it's still well worth the asking price, but I hope they add more content.
I asked the developers a few questions too:
What game engine are you using for the game, and how have you found it difficulty wise supporting Linux?
QuoteIt's our own engine, built on top of the LibGDX game engine. We have found it good for 2D game creation, and Linux has not been
difficult to support with it.
What are your future plans for the game?
QuoteThat depends a lot on how this PC release goes. If the game sells well enough then we can probably create more content to it, we have
some plans to move on to the next game too. This industry is extremely hard to make a living on as indie game developers, so most
often every decision a developer makes stems from the fact that it is about survival. That and having a passion for creating games.

It also depends on our community and what they want, and if their wishes are viable to implement. We really want to treat our community
well, and continue to create great games. We are really into sci-fi space games right now, with roguelike elements.
That's our thing, and we are getting better all the time. This doesn't mean the next game will necessarily be one, but most likely yes.
About the game
(Official description)
Battlestation: Harbinger is a hard sci-fi space exploration game blending roguelike, turn-based, star map strategy, and real-time space battles. You are a young commander given the task to venture out into enemy territories, far away from home to unknown galaxies, never knowing what you will face as you jump out from hyperspace.
In Battlestation: Harbinger you will have to make decisions regarding your fleet and equipment, face surprising elements, and battle fiercely for survival as you defend humanity. Strategy, tactics, and resource management are the core of Battlestation : Harbinger. Plan your ship's offenses and defenses. Fortify your ships against enemy weapons, and wield them wisely. Lure your enemies into traps, or distract your foes with distress beacons. Battlestation: Harbinger has been praised by the press and gamers, creating a solid community for the game.
Some you may have missed, popular articles from the last month: