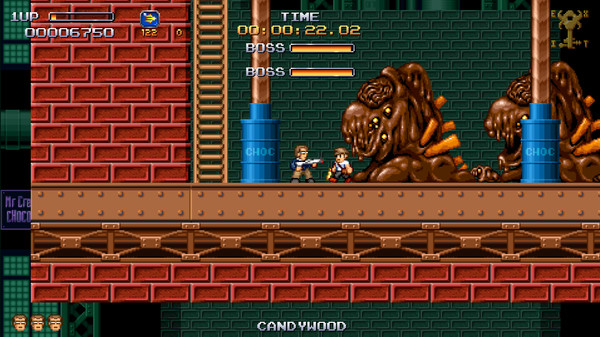 Best Buds vs Bad Guys [Official Site, Steam, Kickstarter] is another game that has sadly seen a delay of the Linux version. I'm a little sour here since I funded it on Kickstarter (broke my own rule there!).

Considering they have done Linux games before and Linux wasn't a stretch goal, along with their touching story I decided to back it on Kickstarter.

Sadly, it has launched with only Windows support. It also launched without the promised co-op support, which is a bit silly really for a game all about two characters that promised co-op to launch without it. To me, it seems they launched it too early.

They have confirmed co-op is the next priority and then Linux support:
QuoteThat is the plan - we are working on the co-op, once that is done we will immediately sort out the Mac and Linux builds.

What bugs me somewhat, is that their latest Kickstarter update mentioning the release didn't mention missing Linux or co-op. I asked them about it in the comments (which are backer-only), and they think the Linux version will be "fairly quick and easy" as they use Unity. I wonder how many times we've heard that, to then see something about issues with plugins not working and so on? A lot.
Some you may have missed, popular articles from the last month: