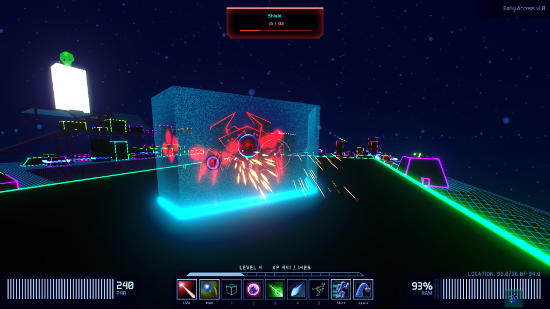 Black Ice [
Official Site
] is a Cyberpunk first-person shooter that I've been keeping an eye on for some time now, I play it here and there but it always felt a little too dull. This new patch changes things, a lot.
Note
: The game uses Unity and it seems they updated their version of Unity that has the Linux fullscreen bug. If you get no input, add this to the launch options:
-screen-fullscreen 0
This is a known Unity Engine bug and it should be fixed in more recent versions of Unity. I've let the developer know.
For those that don't remember it: It's a mixture of an FPS with RPG elements thrown in. So you level up as you progress, earn randomly generated loot and hack servers to spawn enemies. It has single-player and online support, so there's lots of fun to be had.
My issue with the game, is that while I love visual style and the general mechanics, the game felt a bit lifeless. Mainly because there was no threat at all until you hacked a server, but no more! The game finally has enemies roaming around! For me, it still feels like there's too little, but it's certainly a lot better than it was.
There's also a new thing to hack called a 'Fort Server', this will continually spawn enemies while you're hacking it, but if you successfully do it, you end up getting a few friendlies roaming around to help. A worthwhile reward, but they can be quite difficult.
The actual shooting mechanics have been adjusted too, so enemies now have weak points you can exploit for extra damage. They also have a proper hitbox now, so you can shoot them in their head, legs, wherever! Accuracy has been adjusted too, so the longer you're firing, the less accurate you become. Snipers take longer to recover their accuracy, but they're the most accurate.
Additionally, the entire UI has been through an overhaul. It was a little "my first UI" before, but now it looks as sleek as the rest of the game.
I tested it out a bit today and it really does look a lot better, hilariously I picked up a rainbow weapon (love it!):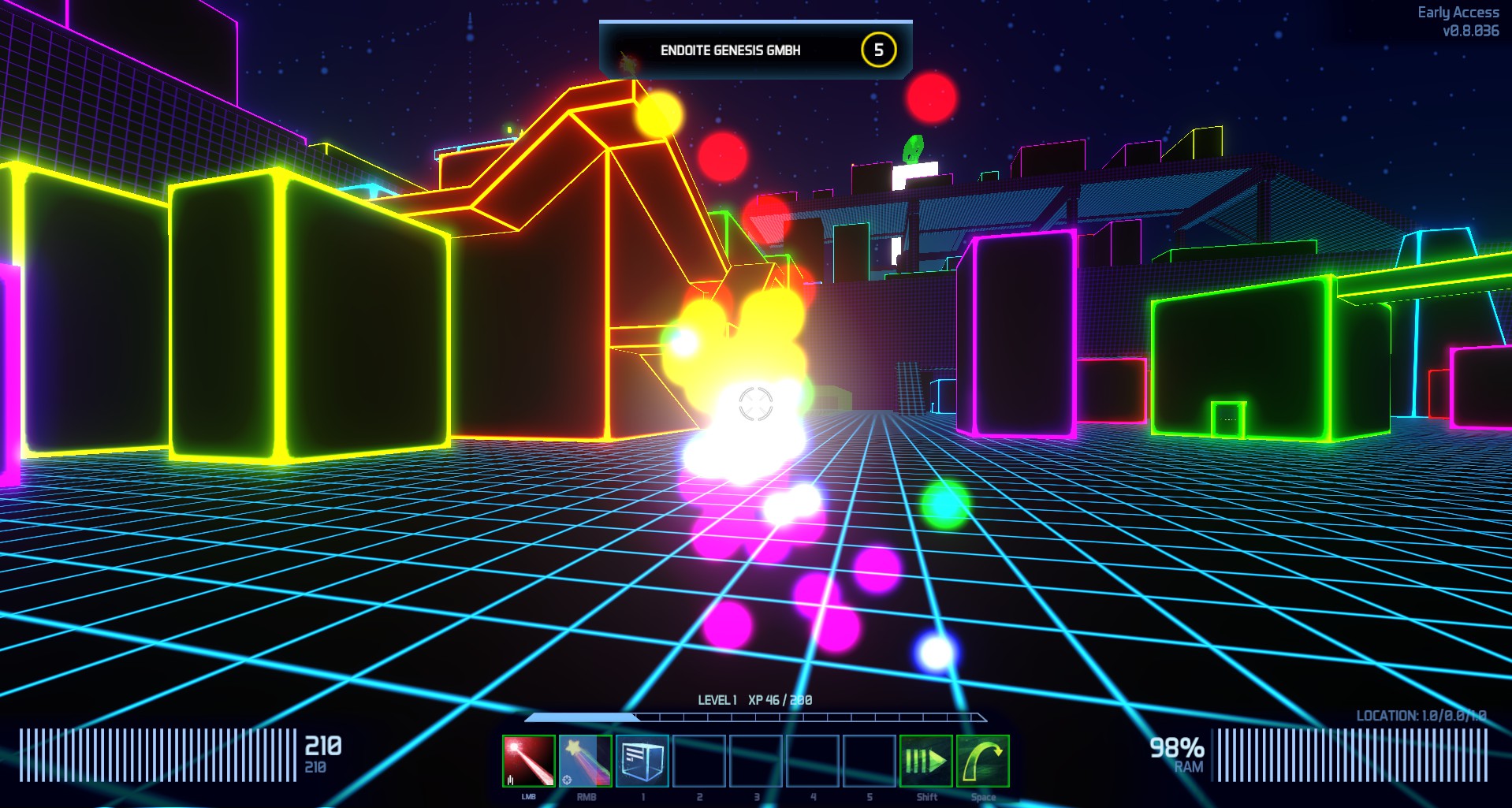 See the
full update notes here
.
I highly recommend giving it a shot. If you
buy it on itch.io
you get it DRM free + a Steam key and the developer gets a decent cut. itch.io also has a demo available.
Some you may have missed, popular articles from the last month: