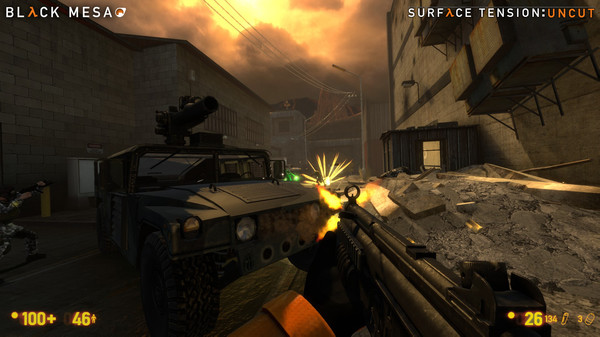 It's finally here! Black Mesa [
Steam
,
Official Site
] is now officially available for Linux in beta form. It looks really great!
Note: It's worth noting this game is not finished and it's in Early Access.
I actually only finished Half-Life in the last few years (when it came to Linux) and loved it. I still haven't put more than a few single hours into Half-Life 2 as it just doesn't hook me in, so Black Mesa is probably ideal for me.
I'm pretty excited to try this one out! Might be what I need to finally push me to actually just play through Half-Life 2.
I think it's really amazing that Valve not only allow such fan creations, but often encourage them and support the developers doing it.
Highlights of the new version:
- Linux client beta!
- Added the ZECU - Zombie Marines
- Translations - Added Russian closed captions!
- Added new security Joop model
- Workshop publish tool is working again
- General workshop improvements (all workshop items must now be VPKed to work)
- VOIP works in multiplayer
About Black Mesa
Black Mesa is the award winning fan-made re-imagining of Gordon Freeman's landmark journey through the Black Mesa Research Facility. Relive Half-Life, Valve Software's revolutionary debut, and experience the game that raised the bar for the entire game industry all over again!
Nostalgia has never felt so fresh - Expect tremendously detailed environments, old-school tough-as-nails combat, and a gripping story with memorable characters. The all-new soundtrack, voice acting, choreography and dialogue create a more expansive and immersive experience than ever before!
Heavily updated single player experience - The over 10 hour single player experience has greatly improved from the mod release; new visuals, new voice over, updated gameplay encounters, stability changes and more. Xen is not part of the Early Access release, but will included as a free update when it is ready.
Black Mesa Multiplayer - Fight with or against your friends, in two game modes across 10 iconic maps from the Half-Life universe including Bounce, Gasworks, Stalkyard, Undertow and Crossfire!
Some you may have missed, popular articles from the last month: