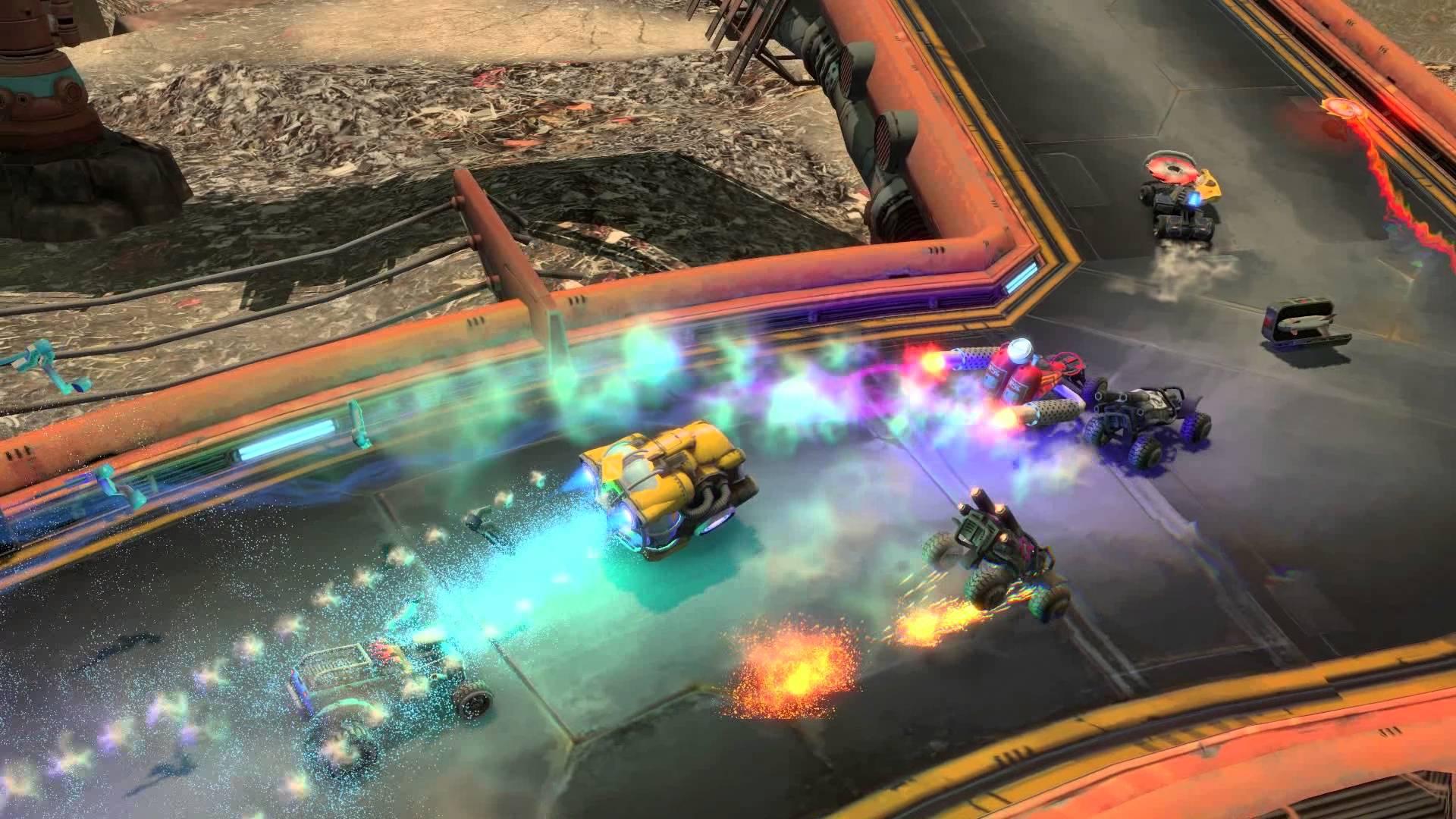 I'm not always a fan of combat racers, but wow BlazeRush is quite a surprise to find.
My thoughts
After the utter disgrace that MadOut was, I was in the market for something new to play and I already owned BlazeRush from a sale. I mentioned the release of BlazeRush, but never actually got around to trying it—until now.
It actually reminds me somewhat of Mario Kart and some old Micro Machines games I played (possibly on the Amiga), and it's good fun too.
You have multiple vehicles to choose from and these can include: Karts, flying vehicles, tank like vehicles and more.
You pick up powerups as you go around the track, like a chaingun or a rocket and you can use them to put people off, or to knock them right off the track. It's quite hilarious to do it. I especially like the fact that if someone is closing in on you, and you have a gun you can quickly spin around and try to hit them with it.
The handling on the vehicles is ridiculous, but in the fun way that is. You float about all over the place, which is good for trying to knock people off, but I've falling off a track plenty of times trying to do it—oops. There was one point where I didn't realise part of the track didn't have a barrier, and to my shock I actually made it to the other part of the track while floating, I think that was awesome as I took first place too.
It has an online mode, which I tried out as well, and to my surprise they were actually people playing! They didn't stick around for long, but I still got to experience how frantic it is with real drivers, and that just made me love this little game even more.
About the game
(Official)
BlazeRush is a dynamic arcade racing survival game with no health, no levelling and no brakes!
You can assemble a team of friends to play in local or online multiplayer, choose a car to your taste and chase, blow up and cut off!
Adapt your style and tactics to new enemies, obstacles and tracks.
Check out
BlazeRush on Steam
, I think it's great.
Some you may have missed, popular articles from the last month: