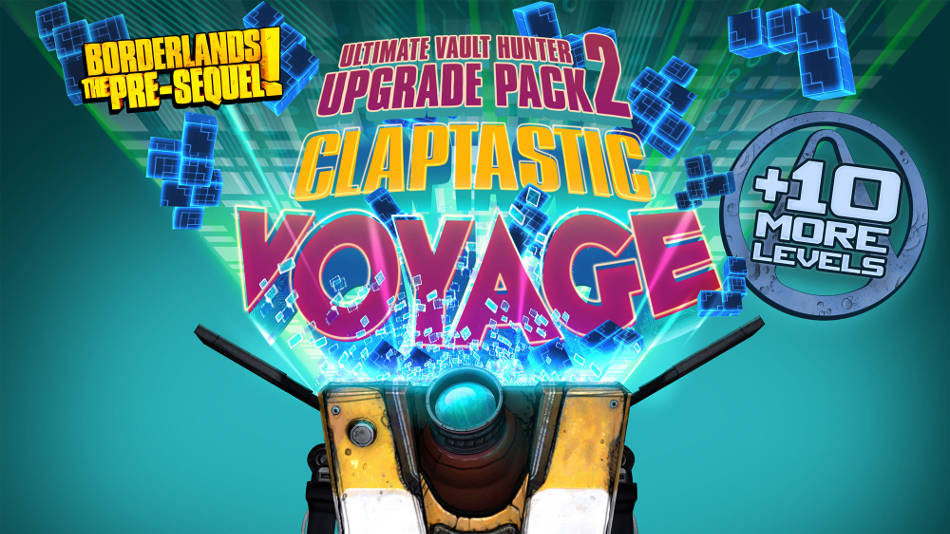 Borderlands: The Pre-Sequel is to gain another DLC that sounds awesome! In Claptastic Voyage you will enter the mind of Claptrap! They will also release a Ultimate Vault Hunter Upgrade Pack 2.
QuoteClaptastic Voyage will answer important Borderlands questions like why Claptrap loves dubstep so much, all while exploring his inner most thoughts. You'll also get a chance to visit all-new environments, make new friends (and run into some old ones), and get some new gear as well as new unique Achievements or Trophies. On top of that, Claptastic Voyage features a new customizable arena that lets you choose your own gravity settings, enemy difficulty, and more. There's also a brand new glitched weapons system and many more fun surprises for you to discover.

Additionally, the Ultimate Vault Hunter Upgrade Pack 2 is included as bonus content in the last add-on pack for the Borderlands: The Pre-Sequel Season Pass, which raises the level cap to 70, giving each of your characters 10 new levels, plus 10 new skill points to earn.
Aspyr Media have
confirmed
it will all launch on Windows, Mac and Linux together! Good to see them keeping up with the DLC.
I still haven't had the time to sink into Borderlands 2 properly, and that's with hardly playing much of TPS, so by the time I get around to it, there should be tons of extra content ready for TPS!
I know people generally get annoyed by DLC, but I think most of the Borderlands series DLC is done well, and I actually buy some of them too!
You can grab
Borderlands: The Pre-Sequel from GameAgent
to support the porting efforts of Aspyr Media.
Some you may have missed, popular articles from the last month: