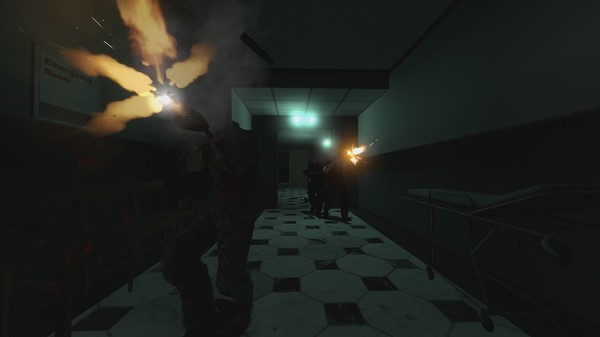 BrainBread 2
is a rather amusing fast paced Source engine powered FPS that's 100% free. It's now on Steam!
I've tested it out for a little bit and it's actually pretty fun, well worth a try if you like faster paced FPS games and you like getting stuff totally free.
Performance wise with everything cranked up to max my 980ti was bouncing between 130-200FPS+ depending on map and what was going on, so it does perform pretty well.
The Elimination game mode has to be my favourite currently, as you struggle to survive as the Humans, or have the hunger for tasty brains as the Zombies. It's essentially a team deathmatch mode with two different sides, but it's funny. I haven't yet been able to get into a Story game or an Objective game as they seem quite popular.
Features
- 5 Unique gamemodes.
- Over 20 unique weapons, including akimbo weapons!
- Extreme amounts of gore & gibbing, this is your lovely grindhouse-gore movie!
- Over 100 unique skill combinations.
- A global profile system/leveling system.
- Play as a zombie, evolve as a zombie using your special zombie skill tree to your advantage!
- Modding friendly, customize your own soundsets for any of the npcs, make your own player survivor models, make custom maps, share your creations via Workshop!
- Character customization.
- No pay to win!
- Simple UI and HUD.
- AI Soldiers, Tanks and Bandits/Mercenaries.
- A powerful quest, objective & inventory system.
- Playable on PC, Mac OSX, and Linux with multiplayer cross-compatibility.
- Dedicated Server Support for PC and Linux.
Check out
BrainBread 2 on Steam
.
This could be a great one to play together!
Some you may have missed, popular articles from the last month: