Wasteland 2 developers InXile Entertainment are
back on Kickstarter
for a third time and this time it's for a (proper) sequel to the classic 1980's RPG series, "The Bard's Tale".
I say "proper" in this context because of course InXile did release a title called "The Bard's Tale" in 2004 for consoles, later for mobile in 2011/12, then finally for Linux in 2013. However, the same way that I refuse to acknowledge the existence of an Aliens 3 film, a Matrix 3 film nor a Terminator 3 film, I also refuse to associate that 3D top-down action/adventure game as a relation of the original, epic series.
And back in 1985, the original
Bard's Tale
game could certainly be considered epic. Published by a then-still-cool EA (who have now finally sold the rights to the franchise to InXile), the game was a classic dungeon crawl, seeing you take 6 adventurers, one of whom is the eponymous Bard, into randomly generated dungeon mazes and the city scape of Skara Brae, killing monsters, levelling up and eventually facing down the evil sorcerer, Mangar.
Fast forward to 2015 and Brian Fargo has big plans for the Unreal Engine 4 powered sequel.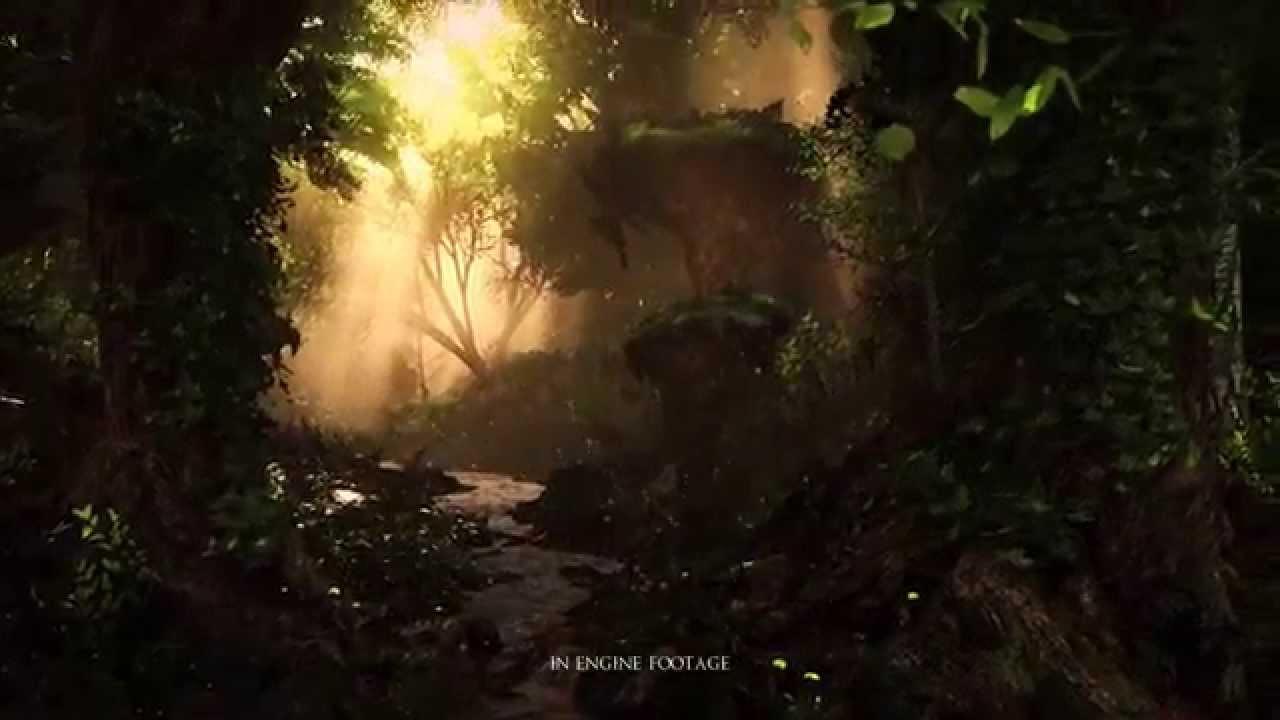 Indeed, while still set in Skara Brae, and featuring a Bard, not much else here is recognisable! The in-game engine leaves behind the grid-based movement system of the original games - a movement style used as recently as last year in the Legend of Grimrock games.
We have smooth movement, dynamic lighting, fully 3D environments viewed from the first and third perspectives and even more intriguingly, we even have every object in the game fully rendered in 3D too. That's going to be important, because the team want to draw inspiration from the 2012 mobile hit "The Room". The idea is that you might discover a sword, use it for a while, then perhaps later you notice some strange ridging along one side. A closer look reveals a switch which you can trigger, which in turns releases a poison along the edge of the blade. But this doesn't happen automatically and instead you'll be zooming in on the weapon and turning it around, clicking on it and perhaps using other items on it to discover its secrets.
And you can't talk about The Bard's Tale without mentioning the Bard! Fargo and his team have hired a "top" gallic singer performing original songs to ensure that the Bard's buff effects and special abilities really come to life. In fact, as you help Skara Brae over the course of the game, you might even hear other Bard's singing your praises in original song, retelling your legendary exploits and immortalising the decisions you make along the way.
The Bard's Tale IV went live on Kickstarter on June 2nd and collecting 50% of its $1.2M funding on the first day alone. Already tracking at nearly $1M funded and with over 5 weeks still to run, there's plenty of time to get on board what certainly be another Kickstarter success for InXile.
Fargo has promised that InXile will pledge $1.2M of their own money on top of the Kickstarter funds in order to make Bard's Tale IV a success when it releases in late 2017. You can get on
Bard
board (sorry) for $27, and there are still thousands of early
Bard
(sheesh!) bird offers which knock $2 off the cost.
But yes, 2017 is a blow. They're doing this right, and that means at least a two year wait. If you want to pledge for the Beta-level access, you're looking at the $70 tier and sadly Eric from InXile was honest enough to admit that they might not support Linux for the beta, although it's certainly their aim to launch on Linux on day one.
Some you may have missed, popular articles from the last month: