BrokenEarth is a Single/Cooperative/Multiplayer shooter that has you fighting between Earth and an alien world. No mindless AI and bullet sponge enemies here, the only death spamming bullets will result in, is yours. BrokenEarth tries to break the limits of the genre, adding vertical combat, customization, lots of equipments and fps styles controls, making shooter players feel right at home.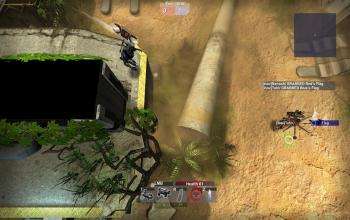 A game I found browsing Desura, I decided to shoot the developer a message since it's a Unity made game and they gave me a quick and simple response:
Quote liamdawe 13hours 20mins ago said:
Will there be a Linux version?
teamINOV 11hours 14mins ago replied:
Yes, there will be one.

We don't get many top down shooters like this that also have great graphics to go with it, so it's a nice change!

They are looking for help on indiegogo and Greenlight as well so be sure to check it out.
Some you may have missed, popular articles from the last month: