Remember Apocryph? The brutal FPS inspired by the likes of Hexen, Heretic, Painkiller and so on. Much like its inspiration, it's set in a brutal dark fantasy world, one that you're going to turn red. Well the developer has announced that they're aiming for an April 27th release!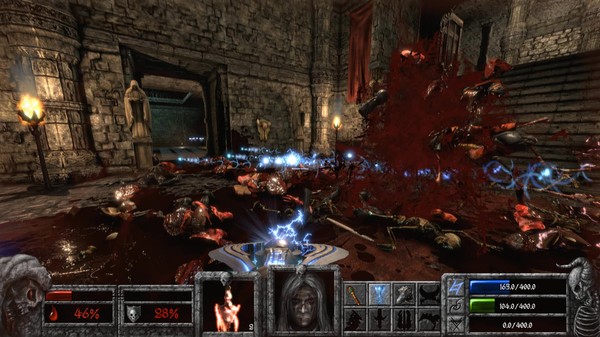 The announcement was short and to the point, with nothing else really said. Going by our impressions from the early demo, it seems like an FPS that might be worthy of your attention. It's certainly one we're going to take a closer look at, likely a good one for a fun livestream.
It doesn't seem like it's going to be Early Access either, there's no sign of that on the current Steam page for it, so it looks like they might be pushing out the full item.
Seeing games like this, along with Ion Maiden make their way to look is certainly making 2018 rather exciting.
Find it on Steam now and wishlist away.
Some you may have missed, popular articles from the last month: