Build & Defend
the mish mash of several game types has been updated after months of no word, great to see!
You wake up in a desolated and dangerous world, where almost everything is a deadly trap. Will you be fast and clever enough to survive? This game mixes several classical gameplay-styles such as Tower Defense, Multi-player cooperation, Destructible world and Economics.
It has gotten a major patch on thr 28th of May and the developer is now working on a big new feature "Alchemistry".
0.10.8
QuoteAddition of the bees, beehive and honey.
Bees are joining beehive with flowers around.
--> If you/some monster attack a bee/a hive, the bees will attack you/the monster.
Addition of the bowl to store liquid
--> If you put some honey in a bow, it will attract the untamed workers.
Reduction of the number of wheat seed given by a wheat field (5 --> 4)

Sorting of saved game and saved replays.
Warping of the chat in the lobby.
Addition of a bubble on top of the player's head when he/she speaks.
Small increment of the delay before meteors and hell bats attack you.
Decrease of the damages of hell bats.
The chat is now in front of the player menu.
Close chat when you press the ESCAPE button.
And a lot more...
I tested the game myself months ago and it worked pretty well, you should give it a go you can try it for free!
Game-play Trailer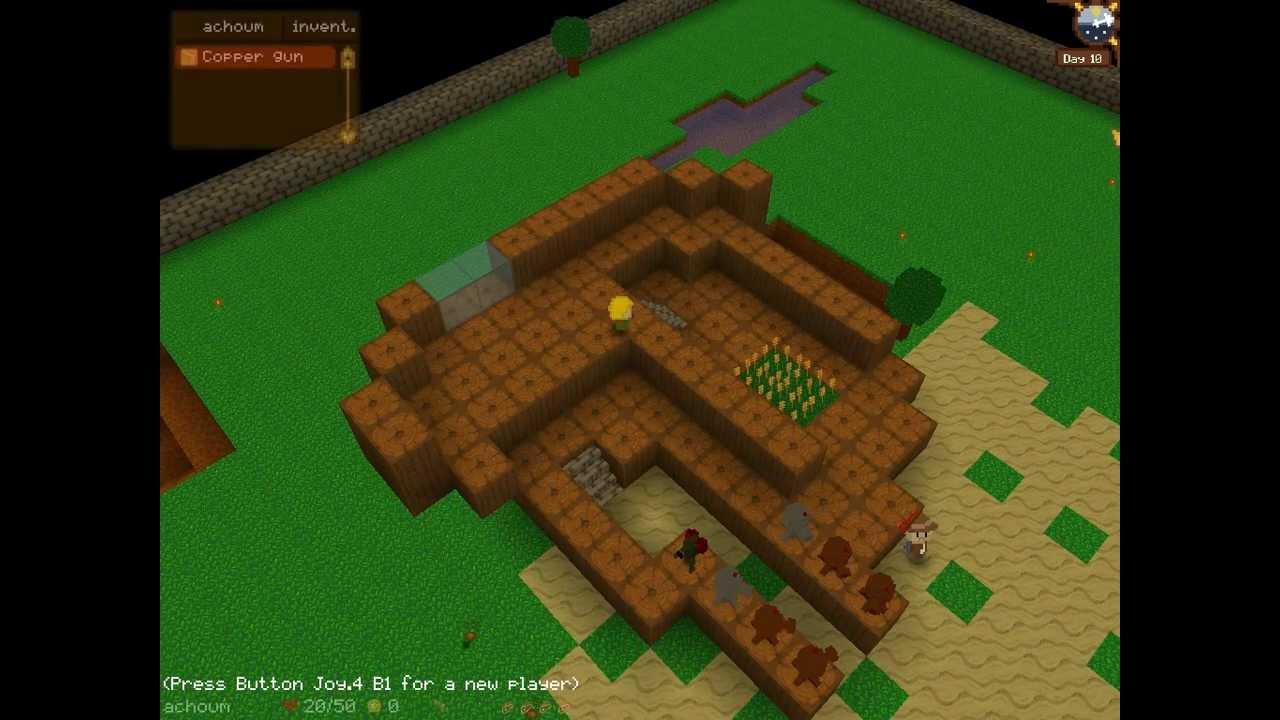 Some you may have missed, popular articles from the last month: