For those who love their building and management sims, one I spotted recently was School Owner and it's coming to Linux in May.
First thing, it's not a fully completed game. It's going to be in Early Access, although the developer did say it's already in a "playable state" (I would hope so…) but they have plans to add in a lot more during the development of it like roads, updated graphics, more sound effects and background music and so on.
While we have a lot of these types of sims now, we don't have a lot that focus on the topic of education. The only other I can think of is UniverCity, which also isn't finished. Anyway, here's their most up to date short trailer for you: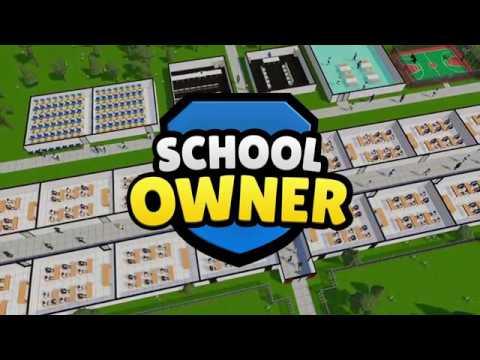 Features to be available first when it enters Early Access:
Hire employees that will build, research, assist, teach, cook, clean, and guard your school.
Complete control over the schedules of the staffs and students.
Buy TV advertising, set up a school website, and do other marketing stunts that will help make your school popular.
Day and Night, Season, and Weather system are integrated into the game.
If needed, you can take out loans from the bank.
Keep your students happy and satisfied by tending to their needs.
Do your "to-do" list and get rewarded.
Campaign and Sandbox mode
Their current plan, is to stick around in Early Access for 12-24 months so they're at least keeping players aware on how long they expect it to take to finish. I've seen quite a number enter Early Access saying it will only be 1 or 2 months, which always makes me chuckle at how they tend to underestimate the work involved in finishing a game.
You can wishlist and follow it on Steam.
Some you may have missed, popular articles from the last month: