Block'hood [
Steam
,
Official Site
] is a neighbourhood-building sim that's currently in Early Access. I couldn't resist grabbing a copy when it released for Linux, so here's some early thoughts.
Starting issues
First up, for those with two monitors it starts on the wrong monitor. You will need to put it into windowed mode and move it across. A nuisance, but many games have the same issue. Once I did this, it never seemed to happen again.
Gameplay
The controls are all pretty simple, with easy to use WASD for scrolling, mouse wheel for zooming and QE for rotating. It at least has the camera controls down perfectly, so it sets itself up feeling good to me.
I do suggest going through the tutorial, it's not very complicated, but you will probably enjoy it a lot more when you have the basics down. It's not really like other building sims that I've played, which is great as it's a
very
different experience. It didn't take me too long to understand it, but I'm still not any good at it. My vertical planning skills need a lot of work it seems.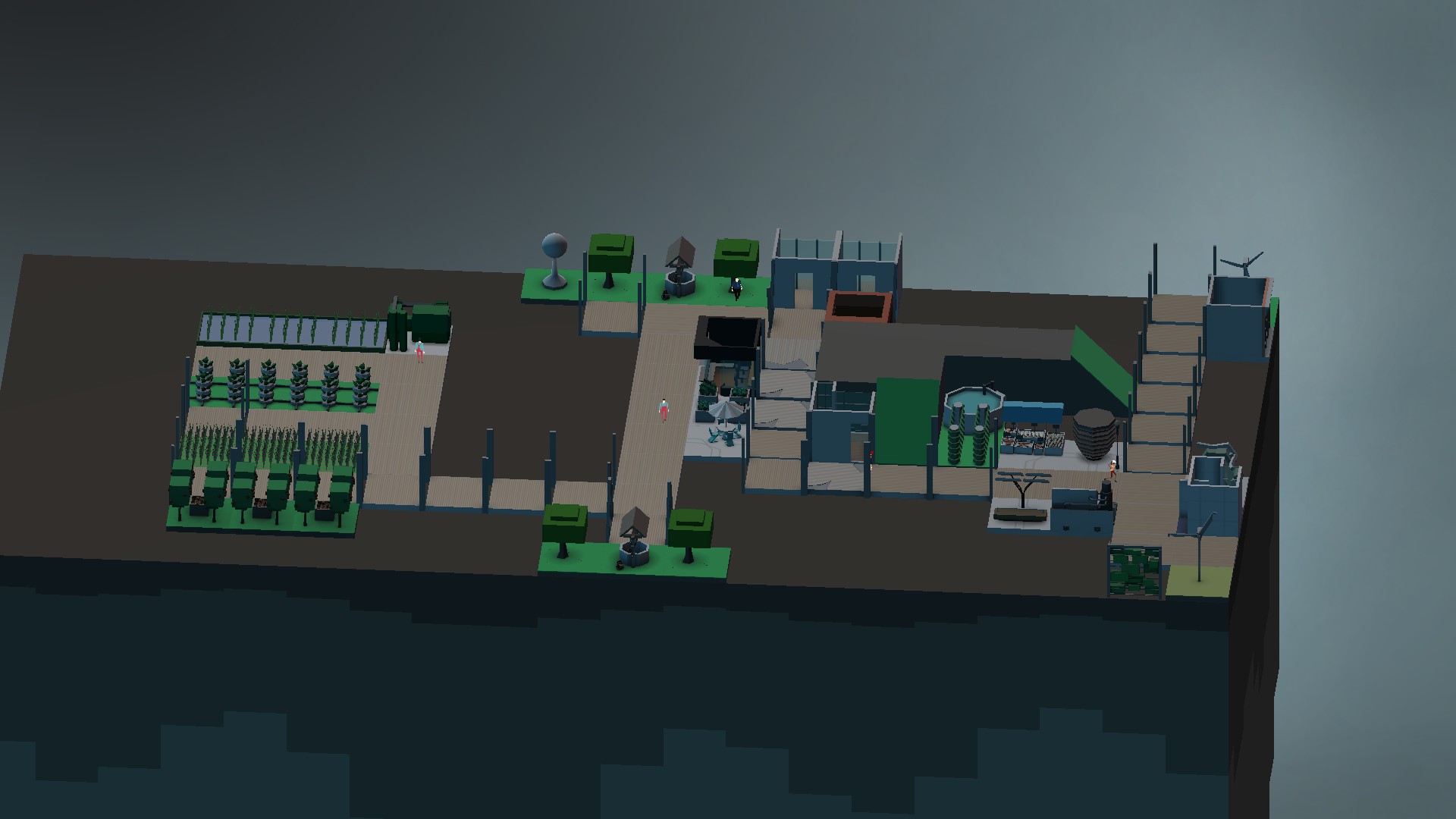 The key feature of the game is the vertical building. This is the biggest change compared to other simulators like this, as most have you building along a mostly flat surface. Whereas in Block'hood, you're building stairs and elevators and putting blocks of houses on top of each other and so on.
Also, everything decays if it doesn't get the right resources. It requires a careful balancing act to make sure you don't pile up too much of what you don't need. There's quite a number of different resources to balance too, so it can make things pretty interesting. It is essentially a resource management simulator with vertical block building, that's how I can describe it best. Honestly though, it feels slightly like they've gone overboard with the resources, as there's tons of them. You have water, hot water, fresh air, community, vegetables, electricity and the list goes on. I may feel different when I play more, but it's more than a little overwhelming. I'm not saying tons of resources is a bad thing, it's just not all that easy to keep track of it all.
I like the amount of content it has already though, there's certainly not a shortage of blocks to help you be creative with your city designs.
The sandbox mode is really great, since you can play it as a challenge or turn off decay to just build however you like, which is a really relaxing way to play the game. I've enjoyed that the most about it, being able to just experiment.
There are a few things which annoy me though! I don't like how limited you are for space in the sandbox mode. I get the "big deal" of it is about building vertically, but to artificially limit ground space still on a sandbox mode isn't great. If they allow us to have a bigger plot of land in the sandbox mode, then that would be fantastic.
The people you see on the screen seem to be just for show, they don't really seem to do anything. They even continue moving around when the game is paused. That was a bit of a letdown, as I was hoping to see them actually do
something
.
When you have the resources list up, the descriptions are all cut off when you hover over. The resources list is nice though, as clicking on one will highlight the buildings and objects you can build that can produce or use it. I felt that was a nice touch, which helped me through the sandbox mode.
Overall, I've been enjoying it more than I thought I would and I look forward to seeing it progress.
Some you may have missed, popular articles from the last month: