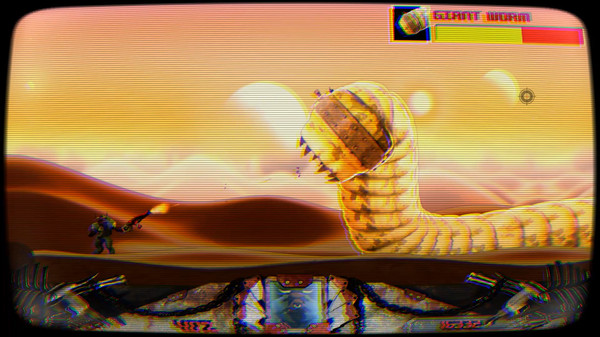 Someone emailed in asking me to check out Bullshot, so I did, and It's easily one the stupidest games I've played to date. The graphics really are quite awesome though.
The game is weird, for the first entire section you can mostly walk in a straight line holding down the fire button. There's no bullet counter, only health to worry about, so you can literally spray and pray the entire game.
You may need to do an occasional jump over some bullets and done. You then hit a sudden monster of a shielded beast/boss who can kill you in three swipes. You are forced to replay the same mundane parts if a boss kills you too, which is frustrating and eventually I was so bored of the same section I quit. Good news is the developer is planning checkpoints near bosses soon, so I
may
take another look.
They do have the retro style completely down though, the screen effect used and the graphics are, to my surprise, quite brilliantly done. You have the choice of a few different effects to, including a clean HD mode. The game completely loses the charm in HD mode as the graphics look a bit rubbish.
You can't expect much for the price though, right now it's £0.71. It's also in Early Access, so I imagine things will be tweaked.
Check out
Bullshot on Steam
.
Some you may have missed, popular articles from the last month: