BUTCHER
looks like a cross between Broforce and Doom and has jumped straight to the top of my watch list. The developers sent it in and tell me it will have full Linux support.
The game is from Transhuman Design, the same team who gave us Trench Run and King Arthur's Gold, both of which also support Linux.
Check out the bloody trailer will you: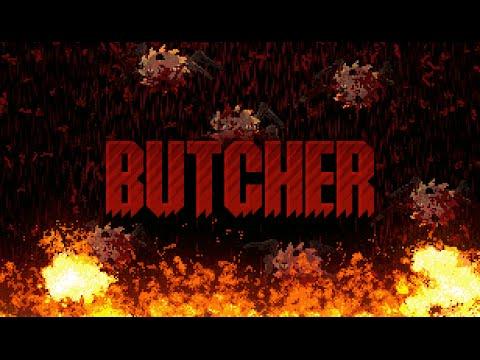 As a big fan of Broforce, this looks like perfection to me and the Doom-like visuals if it was a platformer looks quite awesome, and bloody gory too.
They have a
Steam page
ready for launch sometime this "Fall".
I should be getting a key when it's ready to check it out, so stay tuned!
About the game
(Official)
The easiest mode is 'HARD'!
BUTCHER is a fast-paced 2D shooter game and a blood-soaked love letter to the early 90s. As a cyborg programmed to eradicate the last remains of humanity, your sole purpose is to well... annihilate anything that moves.
So grab your weapon of choice (from chainsaw, through shotgun, to grenade launcher) and kill your way through underground hideouts, post-apocalyptic cities, jungles and more. And if you're feeling creative, there are plenty other ways of ending your enemies' misery - hooks, lava pits, saws... no death will ever be the same.
If kicking corpses into a lava pit and adorning walls with blood is your idea of a good time, BUTCHER is THE game for you.
Some you may have missed, popular articles from the last month: