Remember
we told you
that
Cargo Commander
was on its way? It has now been released for Linux along with a content update!
Trailer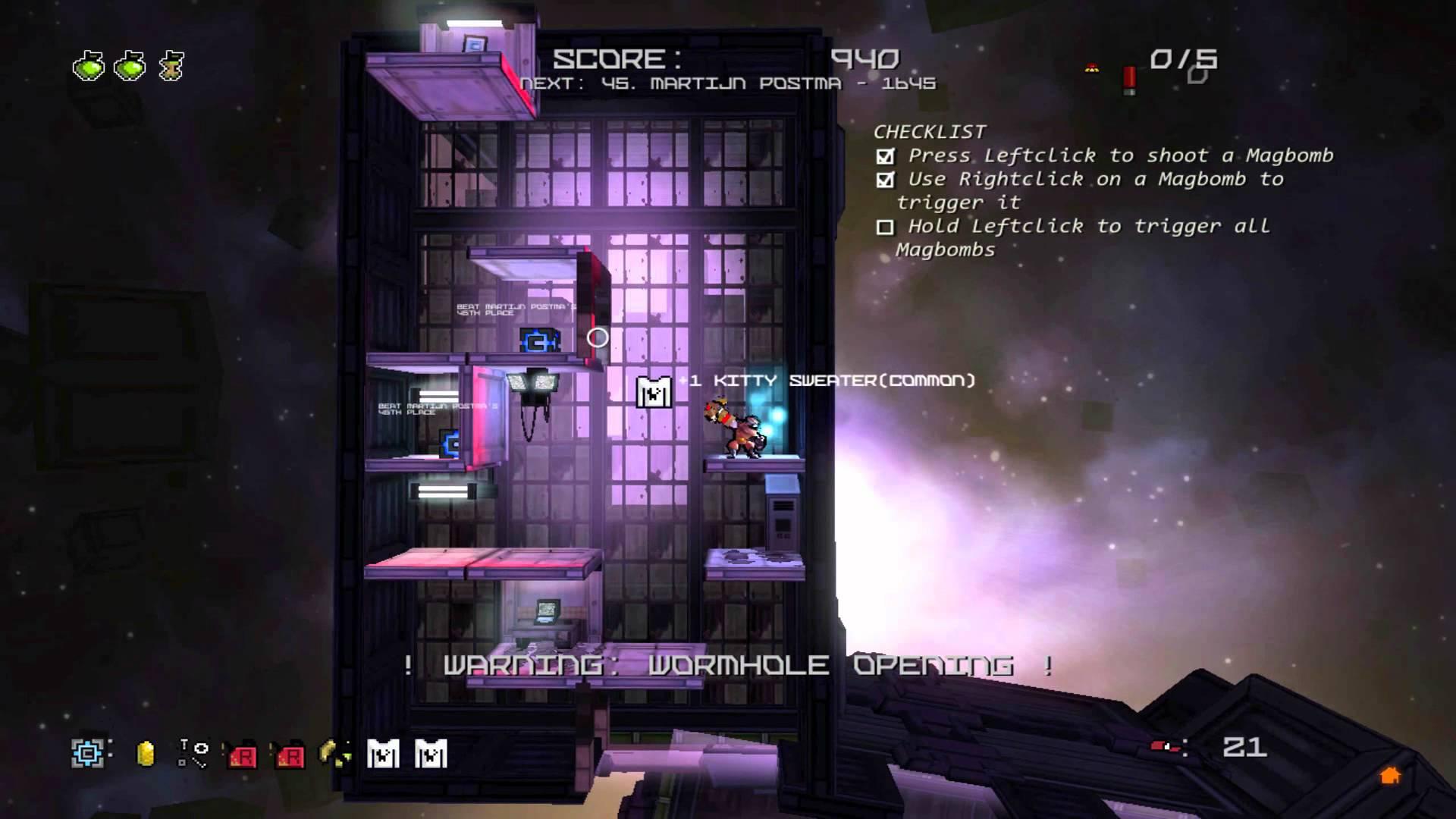 No Linux icon yet, but I am sure that is a short moment away from appearing.
About
Alone in space, light years away from your family, armed with only your Fistcannon™, Platform Drill and the meanest cup of coffee in the sector; you are Cargo Corps' latest recruit, a Cargo Commander. 
Your responsibilities are simple: travel through the vast reaches of wormhole-filled space salvaging priceless cargo from alien infested containers. The work, however, is hard, honest, and hairy:punch and shoot deadly mutants in the face, while traveling between your ship and containers. Jockey for promotions with thousands of other Cargo Commanders in the galaxy, collect over 80 different cargo types, all the while earning your way back home.
Here's the full post from the developer:
QuoteAdditions: 
Linux version 

Trading cards 
Trading Cards: Collect the Legends of Cargo Corp - including the card for the oldest working employee, and cards of commanders who have been lost to history. 

Weekly Struggle mode 
Join other Cargo Commanders in a battle for highscores in a weekly changing sector, but be aware: you have only one try each week! 

Holiday Theme 
The Christmas theme (visuals and music, as previous year) will be active from 15th to 31st of december. Enjoy the bluest holiday tune ever! 

Small changes: 
- .ogg and .wav music files playable in Home Container (needs Maintenance Panel upgrade), by copying them in Playlist folder 
- encounter more player corpses (especially in popular sectors) 
- 'Retrieve Parcel' button now hidden when all parcels are collected (instead of visible but always too expensive) 
- 'I Surely Hope' also playable in Home Container outside the Christmas theme (needs Maintenance Panel upgrade) 
- find postcards a bit more often 
- added command line opties: -width xxx -height xxx -full/-window 
- lower amount of flying pieces of paper on lower quality settings 
- improved controller support: 'set controls' menu detects more gamepad buttons and includes a right stick aiming alternative 

Bug fixes: 
- home container no longer gets repaired when turning on/off radio 
- another try at squashing the non-reproducible player-stays-red bug 
- steam plugin replaced by a hopefully more stable one 
- postcards now work in Journey mode too 
- hidden cargo doesn't spawn texts anymore 
- button highlight fixed in Journey mode sector list 
- fixed a bug with unpick-up-able cargo crates in certain rare sectors
Source
Really great to see yet another game on Linux, this one looks especially fun!
Let us know how it plays, it's been added to my wishlist that's for sure.
Some you may have missed, popular articles from the last month: