What do you get when you take the fast-paced shooter gameplay from the likes of Nuclear Throne and throw in the cart-pushing mechanics from TF2? Cart Crawlers answers that.
Here's how the developer describes it:
Cart Crawlers is a TF2 themed rouge-lite with nuclear throne style gameplay. Push the cart through several levels with randomly generated layouts and drops to defeat the man behind the machines.
Developed with the free and open source Godot game engine, the developer said on reddit that they started with Godot 2 and ported it over to the newer release of Godot 3.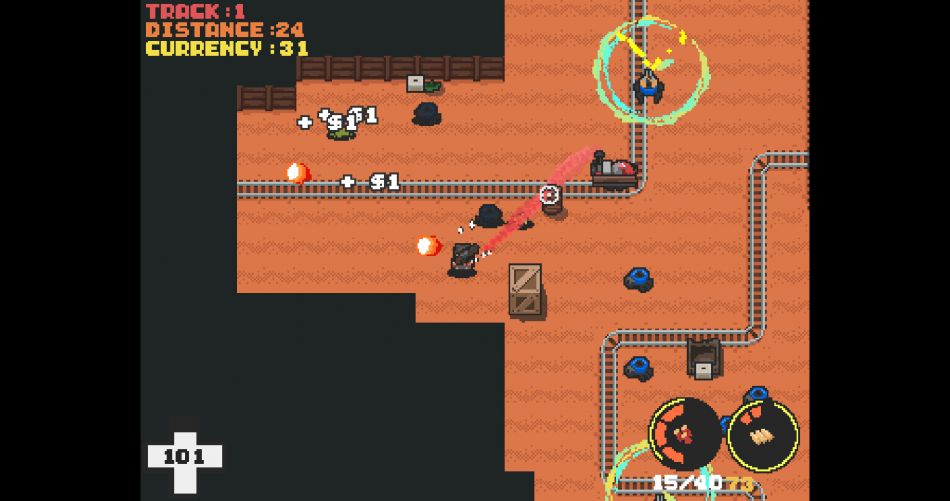 I have to admit, I do absolutely love the idea. I really enjoy shooters like this and Nuclear Throne is a good one to be inspired by. The cart-pushing element certainly adds an interesting flavour to it. Sadly, it's a little on the rough side with the random generation, as my cart got stuck and couldn't move and I saw pickups drop on top of places I was unable to grab them from. Thankfully starting a new game didn't give me those issues and I was able to play it for a while and enjoy it too
It shows a serious amount of promise, so if they keep developing it and get the issues ironed out it really could be something.
Another issue I did encounter, was that the screen resolutions option pickers show up as "undefined". I've reported this to the developer.
You can find it on itch.io. I personally tested it from the excellent itch.io client and it works.
Some you may have missed, popular articles from the last month: