Molecats [Official Site] is a little like Lemmings but instead of telling little creatures to do things, you flip environment tiles around to direct them where to go. It's now released in full and Novy PR provided a key for me take a look.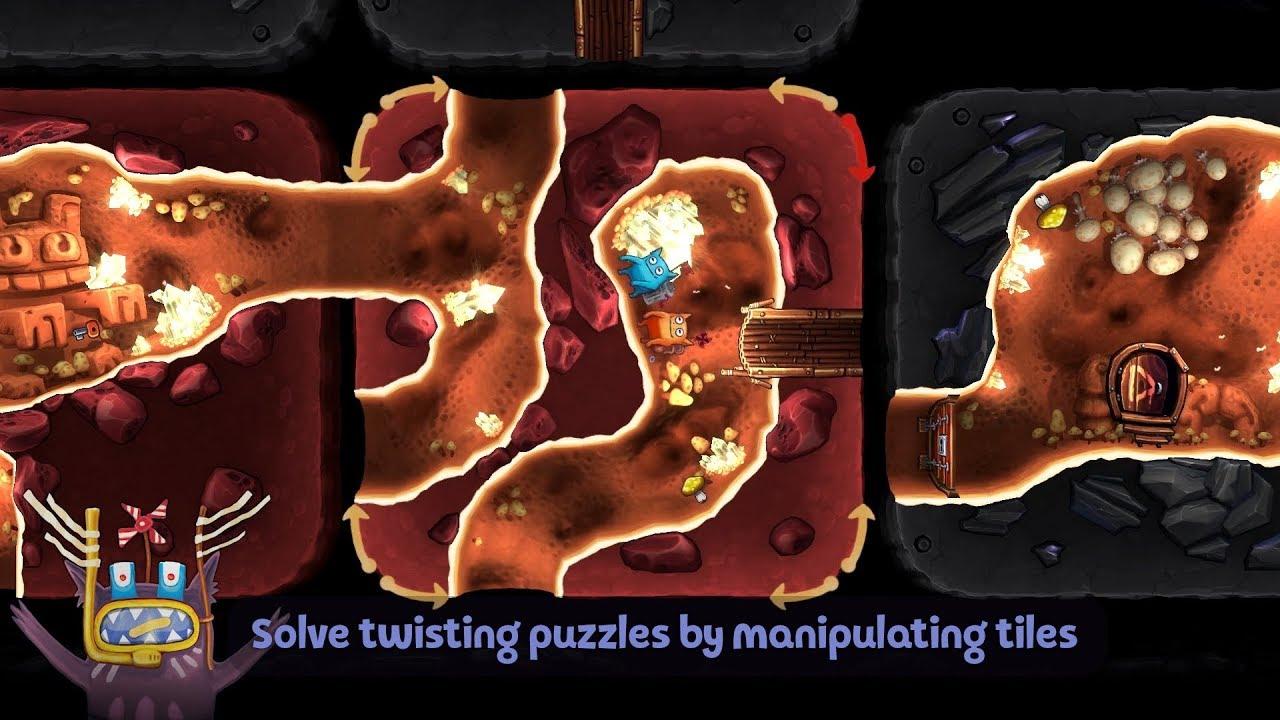 Features:
Indirect control via level tiles.. Rotate tiles to connect paths; apply special powers to tiles to make Molecats run, stop, or walk in opposite direction.
Simple but challenging. Simple game mechanics at its base with little twists creating more challenging pathfinding puzzles.
Peace! Traps and monsters don't kill, but make your life way more complicated.
"Nonfailure" gameplay style. You can't actually lose this game, but if you mess up, you will end up facing even more puzzles.
Tons of secrets! Each level features secondary goals, trophies, mysterious unlockables, special relic collections and hidden locations plus secret levels with unique game mechanics!
Visually, it's really quite lovely. There's not a huge amount of detail in the environments, but even so they've still managed to give it quite a unique style overall.
The idea is that you need to help your Molecat friends reach the level exit, while also collecting items as they go to get the best score. You do so by selecting tiles and rotating them with arrows on each corner. As strange as it is twisting their world around like some sort of mad god, the idea is actually great and it works well.
It doesn't take an awful lot of brain power to get through, but even so it's quite nice. You're not just rotating tiles as you're also dealing with switches and buttons to open and close doors, these will be activated as soon as your Molecat walks over them. However, you also gain the ability to give a single tile a small earthquake getting the Molecat to run so they don't interact with anything. It's the little things here that add up to create an interesting experience overall.
What I do quite like about it, is that you can't really fail. You might confuse yourself and make it slightly harder if you mess up but you can always set it right and there's always the restart option…if you're impatient.
You can grab it on Steam.
Some you may have missed, popular articles from the last month: