Cendric [Official Site], is a game that blends together a top-down 2D RPG view with a side-scrolling platformer as well, it's quite odd and it's now on Steam.
The game is also available on GitHub, where the code is under the MIT license and the assets are also under various Creative Commons licenses. The code didn't originally have a license, but it seems some helpfully people offered suggestions and the developer chose the MIT license recently.
I've been testing it out from Steam, as the developer was kind enough to send over a key to make it easy.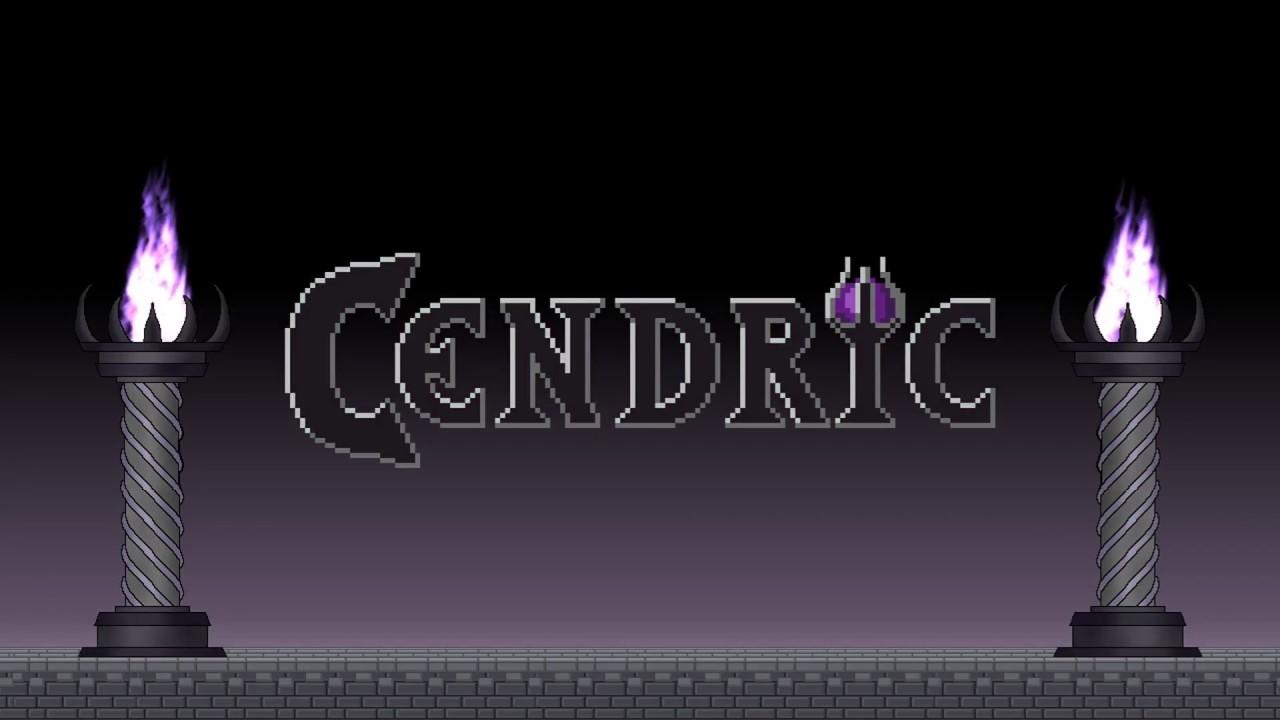 Firstly, to get the major issue out of the way for those with more than one monitor: it doesn't set the correct resolution in either of the fullscreen modes, so I had to play it in windowed mode. Thankfully, it allows you to maximise it, so it's really not so bad.
The art of the game is a little on the rough side, but it has a certain charm to it as it follows a coherent style and it's far better than I could do (I can't even competently draw a decent stick-man), but it does look low-budget.
As for the gameplay, I actually love the fact that it switches between a 2D overworld view and a side-scrolling platformer, it keeps the game interesting for sure. However, the actual platforming is the most problematic part of it, it doesn't feel very precise. The controls feel floaty and a little sluggish. If they improved platforming controls I would probably enjoy it a lot more. Especially as the level design with puzzles is quite good and challenging. It mixes in magic with the platforming as well, like an ice spell to get across water, levers to pull to adjust the placement of blocks to overcome puzzles and so on.
The combat in the game is also a bit of a letdown honestly, a lot of the time the enemies just come right up to you and practically stand on top of you, resulting in a click-fest until you kill them. They don't seem to have much in the way of behaviours, which results in combat that doesn't really have any life to it. There's also times when they might be on a higher platform, when they spot you they will come closer but then never actually come down enough platforms to attack you. The spell system is pretty nice though, as you learn spells you slot them into weapons so you can have some rather interesting combinations, in addition you can also add in gems to boost the spells as well.
Thankfully, it helps that the writing isn't too bad, with the pacing being reasonable between quests. I tend to find a lot of lower budget RPGs end up with cringe-worthy dialogue, but not here. I do like the fact that it seems combat isn't always the only option, at least for one quest I decided to take on. Too many games fall into the trap of go here and kill this, but it was a nice surprise to see that isn't always the case in Cendric.
You can find it on Steam and GitHub if the mixture of styles is your thing. If they managed to improve the platforming controls and the enemy behaviours, it will be a lot more interesting. It's okay, but it doesn't do a lot to really set it apart from others, mixing the platforming with the overworld map exploration isn't enough to make it great.
Some you may have missed, popular articles from the last month: