Cyber Chicken [
Steam
] is a parody action platformer from WHOA! And published by Groupees Interactive. I grabbed a key to see if it's worth a laugh or not.
Disclosure: Key provided by PR department.
I didn't have the highest hopes for Cyber Chicken as the trailer for it didn't really sell it. It looked tacky and cheap and sadly the entire game feels exactly that.
The voice acting is cringe-worthy, with a computer adjusted attempt at sounding like Arnold Schwarzenegger that just annoyed me. It was bad, really bad.
The combat is nonsense, there's no fun to it. If you're too close to an enemy your arm reaches past them too forcing you into melee which was a bit dumb. Sometimes your punches go right past them too, the hit-counters just aren't right at all.
The enemy AI is completely predictable to the point of it behind rather boring. The AI is always in the same place too, so there's literally no variation in where they come from. I've happily shot enemies at the edge of the screen while they did nothing, it's too easy.
Enemies will often get stuck on objects like so: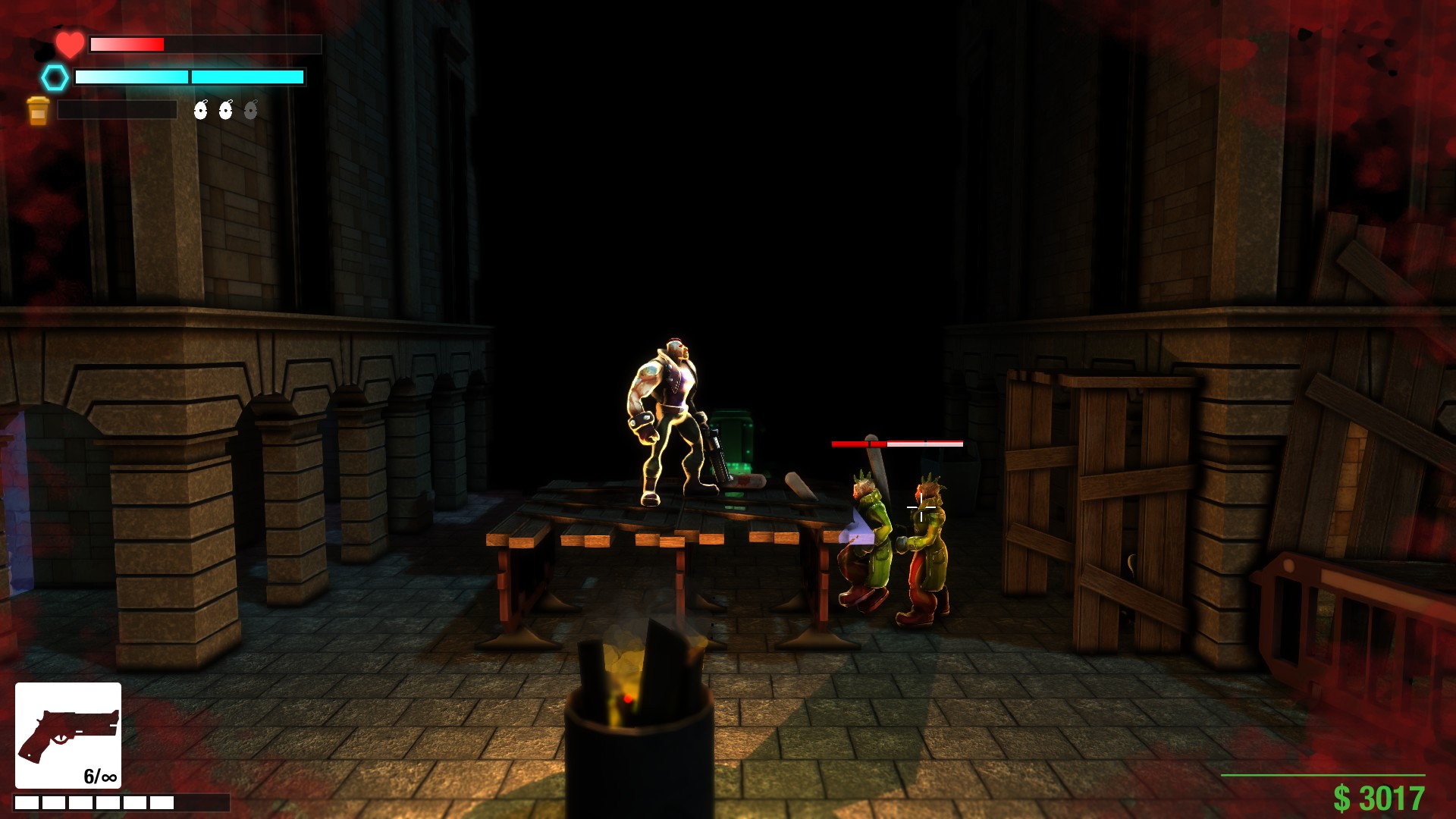 This happens quite regularly.
The movement is floaty and imprecise, making the jumps needed at times a real nuisance to overcome. Bad floaty movement in a platformer is never a good thing, they need precise well thought-out controls.
Early on in the game your character also has a little thought bubble that advertises the publisher, due to an advertising banner for an "unhumble bundle". Making digs at a competitor to the publisher, while pumping the publisher's website address into a thought bubble from the character was quite pathetic even for a "parody" game.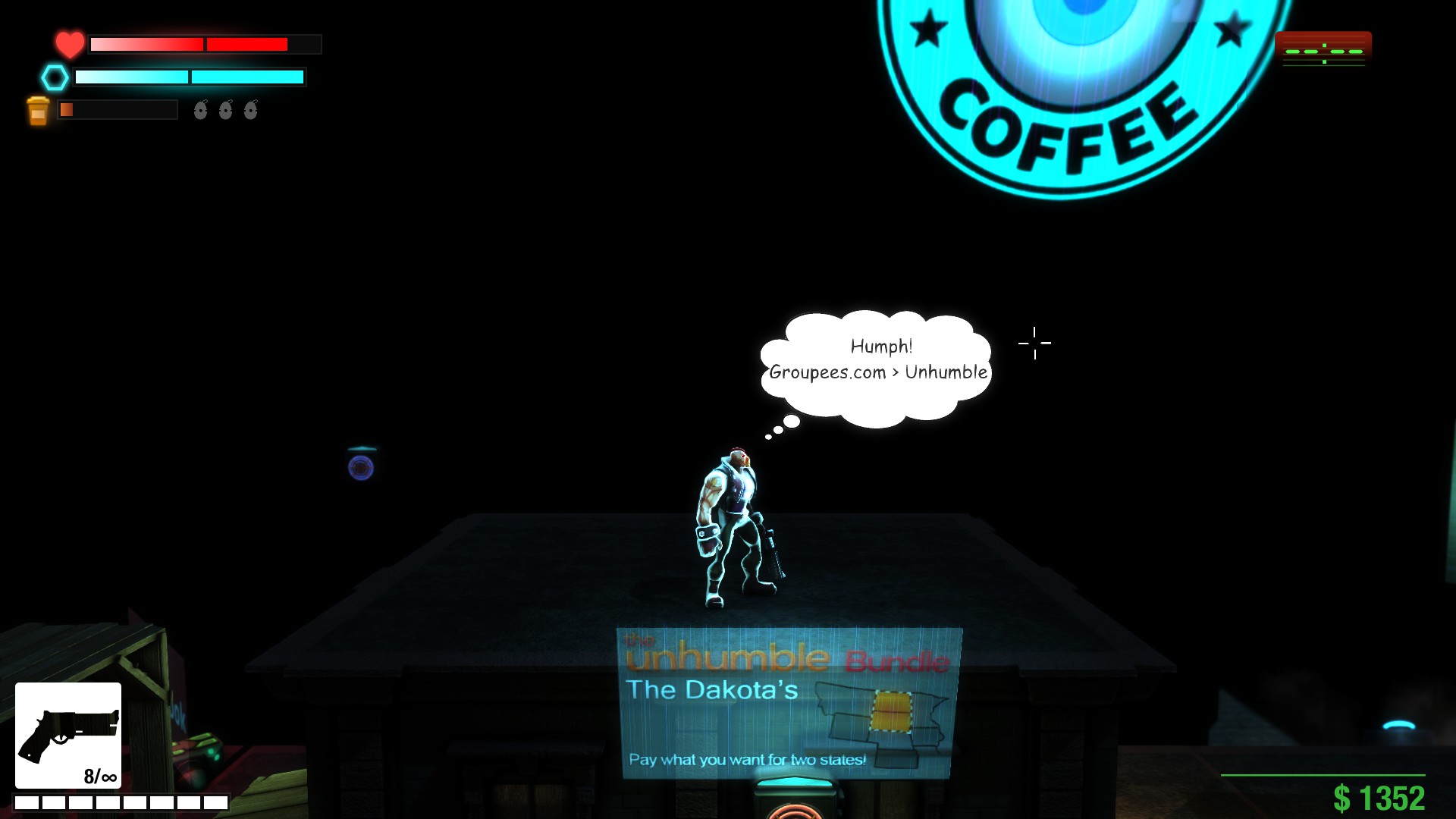 Then it randomly thrusts a thought bubble with boobs (covered with a bra) in my face too. I like boobs, but I don't want them randomly thrown at me for no reason like this.
The graphics are also buggy, it looks like there should be backdrops but it's just black and you can see here the top of a upgrade shop is cut off: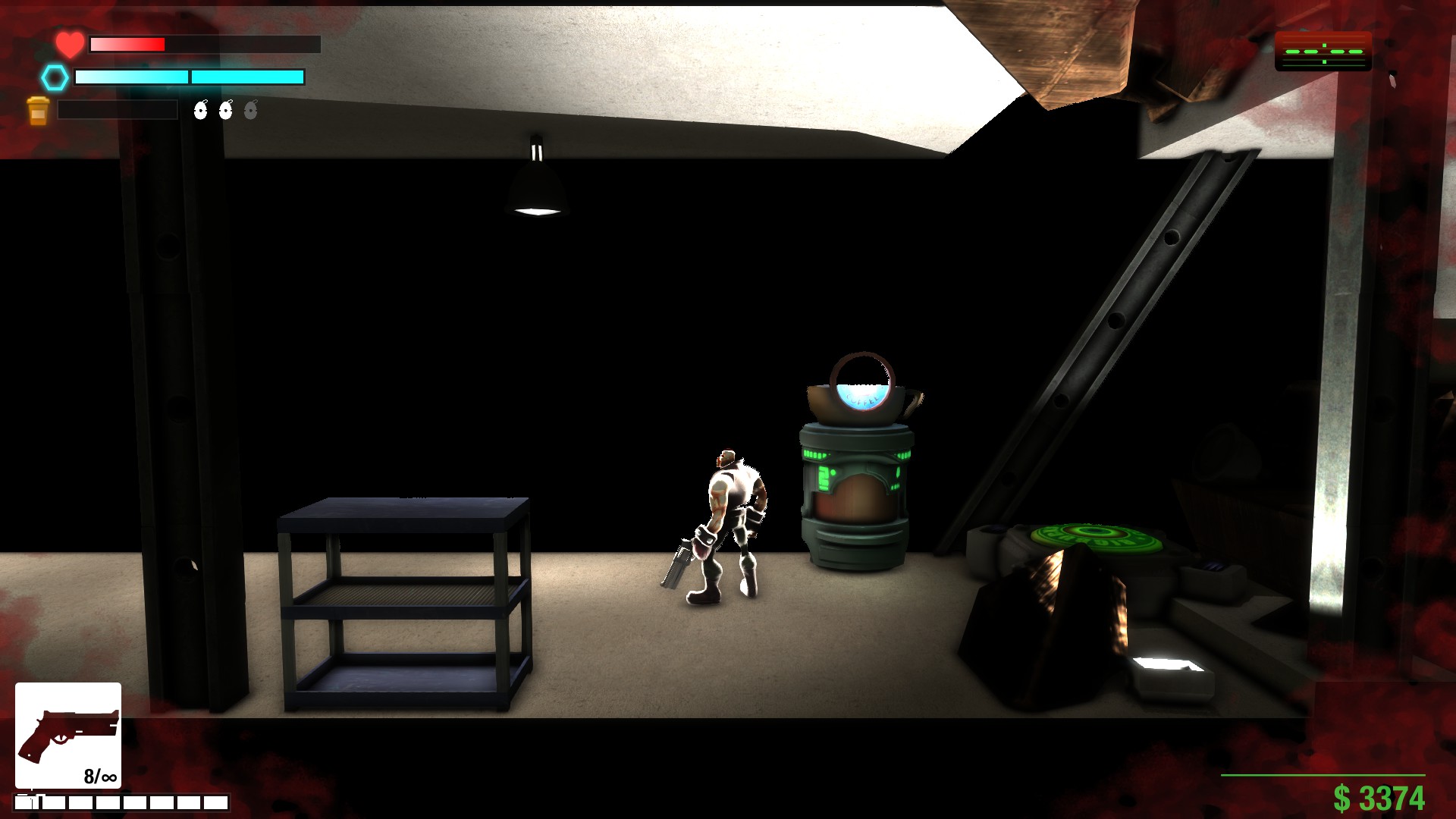 Your character even uses the term "I'll be bock"—deary me! Along with some other terrible attempts at being funny, but just coming across as idiotic.
I can forgive a parody when it's done well, but the entire game feels really low quality. I would certainly give this one a miss. Some games are so crap they become good, but this is just nonsense.
I'm genuinely surprised at not only the price, but that fact that this classed as a finished game. This is the kind of thing I expect from Early Access, not a game with a publisher. I have to wonder if the publisher actually put much time into it.