Possibly one of the quirkiest platformers I've ever come across, Dad Quest is now officially in Beta for Linux on Steam.
A story-based platformer, with what developer Sundae Month claim is their own 'unique brand of comedy'. It's set in a world where children are indestructible weapons, ready to be hurled towards enemies. As a parent, I will admit it sounds amusing. According to the description you will teach your child new combat skills using 'a variety of deadly toys'.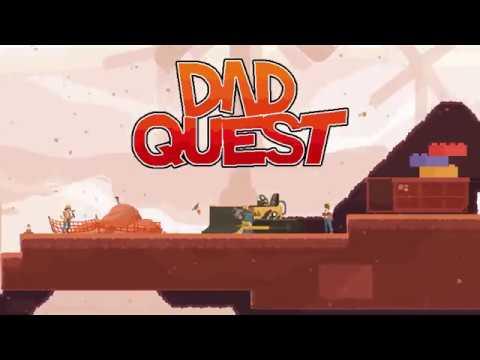 It might sound incredibly harsh (if you don't have a sense of humour…), but I don't honestly think there's a parent alive that hasn't at one point of weakness had the thought cross their mind of turning their precious mini-me into a projectile. Someone just had to make a game about it didn't they and I'll admit I couldn't keep a straight face during that trailer—totally hilarious.
What they say it features:
Beautiful pixel art 2D platformer
Unique story-based comedy adventure
Throw your indestructible child at dangerous foes
Play as a male or female Dad
Meet compelling characters and become enthralled in the world of Dad Quest
Authentic retro soundtrack
For the Linux version that's now in Beta, they say you need to opt into a special branch with a password which you can see in their announcement.
Find it on Steam here.
Some you may have missed, popular articles from the last month: