Hi everyone, we'd like to get your help in testing Chivalry for Linux and Mac OS X.

Everyone who owns Chivalry should now have access to the Linux and OS X versions. Currently you will need to switch to a Beta branch to access this, the "linuxtesting" branch (for both OS X and Linux).

To access the port testing beta from the Desktop Steam client, right-click on Chivalry in the library, click Properties, click on the BETAS tab, and choose linuxtesting from the drop-down.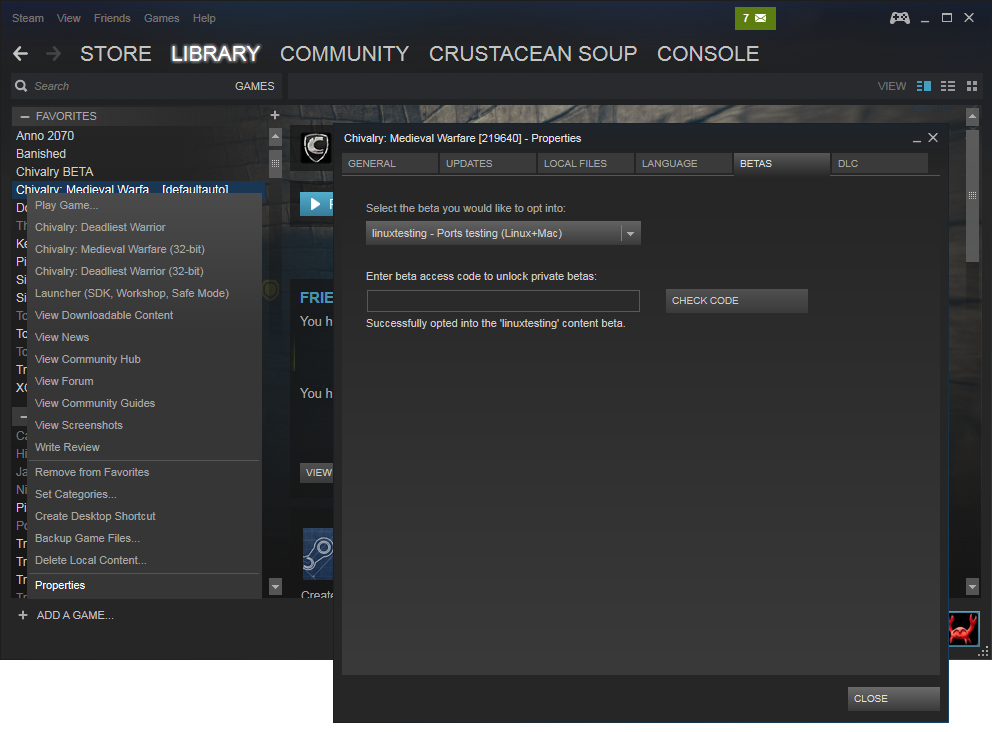 From Big Picture, open up Chivalry's page in the Library, move left to "Links & More", and down to "Select Beta..."; open this, choose "Ports testing (Linux+Mac)" from the drop-down, and choose OK.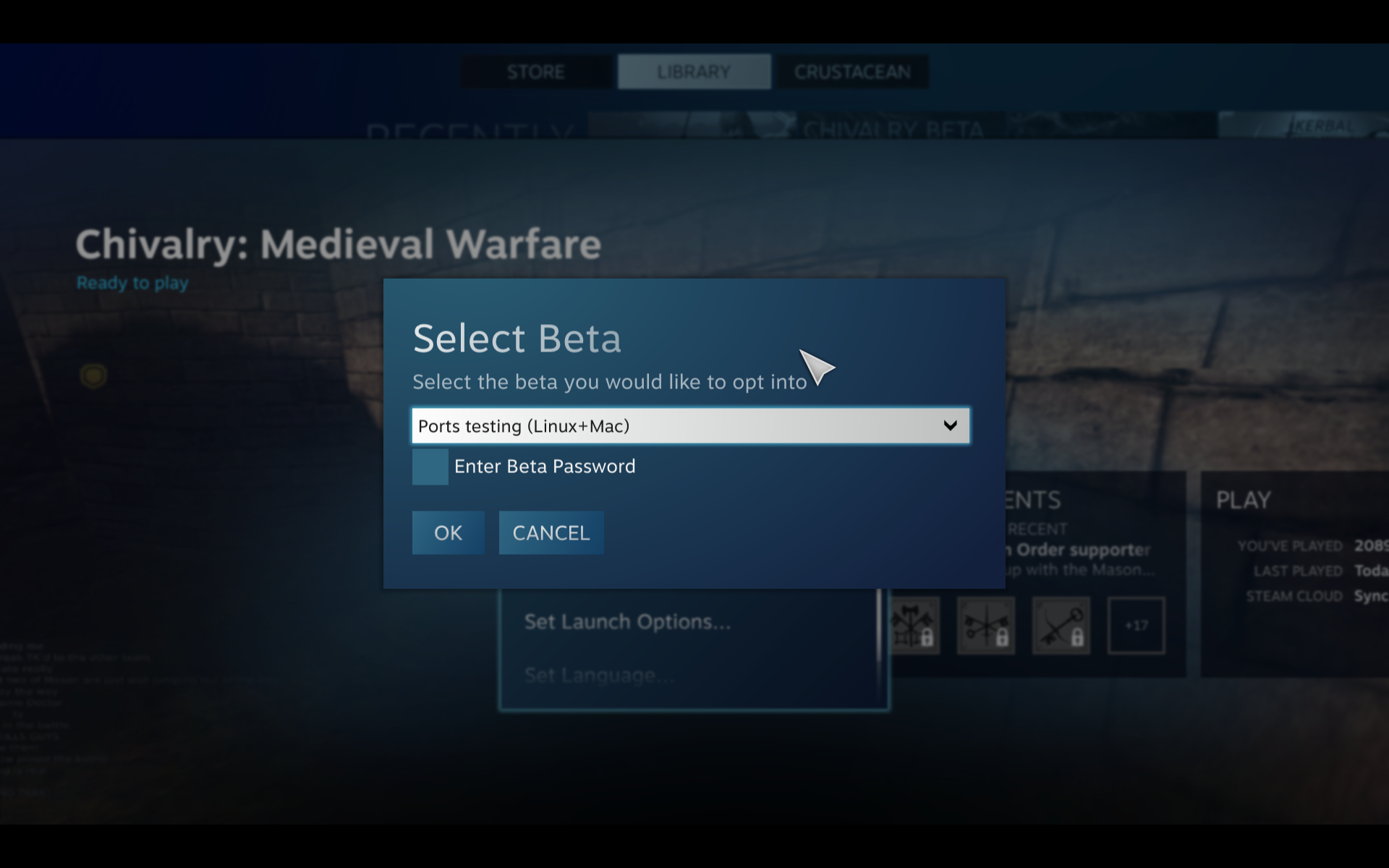 If you can't see the branch, you may need to restart Steam first.

The Linux and Mac OS X builds should run without any additional dependencies required so long as you have Steam installed. Steam should include all the necessary libraries.

Performance on Linux should be roughly what it is on Windows for the same hardware, with potentially up to a 10% difference or so. OS X should be similar. Performance differences are going to come from differences between UE's renderers, and between OpenGL drivers.

We don't have much in the way of Mac hardware, so any performance reports we can get would be helpful, especially if you can compare performance to the game running natively in Windows, but even if not. Comparisons on Linux would also be really helpful.

Please post any bug reports, performance reports, or other feedback to:
Linux: http://forums.tornbanner.com/showthread.php/22792-Linux-Performance-amp-Bug-Reports
Mac OS X: http://forums.tornbanner.com/showthread.php/22793-Mac-OS-Performance-amp-Bug-Reports
Some you may have missed, popular articles from the last month: