Citadale: The Legends Trilogy [Steam], originally a Wii U title under the name "Citadale: Gate of Souls" is now heading to Steam with Linux support.
The original game was released in 2016, to mixed reviews with people noting it wasn't really anything special. Hopefully with this new expanded release, which includes two new chapters: Chapter 2: Curse of Darkness and Chapter 3: Legacy of Fate, it might find a better audience.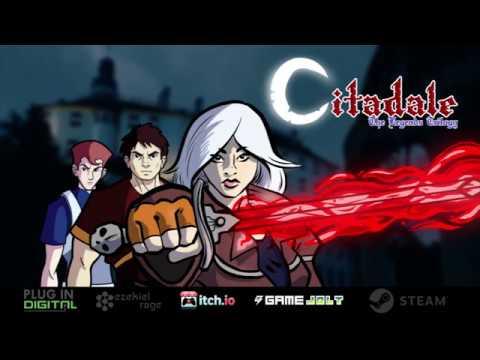 I'll be completely honest, that trailer did nothing for me. The game looks really quite simplistic, in comparison to the vast amount of other retro-inspired games we already have available on Linux. Still, a game doesn't need to be complicated to be good. I do like the ability to have retro screen filters though, they always look pretty fun for a bit of nostalgia.
Features:
Feast on the 8-bit style artwork combined with epic chiptune music.
Defeat creatures of the night!
Test your skills against face-melting difficulty.
Spend hours looking for secrets and unlocking alternate endings.
Enjoy a platformer, action game, and adventure – all rolled into one.
The developer, Ezekiel Rage, has been making games as a hobbyist since 1998. His first commercial game was the original chapter, Citadale: Gate of Souls.
I've been told it will release for Steam on September 13th with 10% off for $8.99, on September 20th it will go up to the normal price. The release will include day-1 Linux support. Even though the trailer mentions itch.io and other stores, they don't seem to have a date set for releases there, at least the press info didn't say so.