As many of you may know the new game by Colossal Order (creators of Cities in Motion) called Cities: Skylines will have a Linux version, and it like its predecessors will be another city building game. In a recent developer diary zoning was explored, explaining better how it will work in game. It will be divided into three classes: residential, commercial, and workplace.
Building leveling – Residential
Each zoned building has a level. This refers to the education level of the inhabitants, the land value in the neighborhood and the services available close by. As the citizens are educated and the overall quality of life increases with new city service offerings, the buildings gain levels. Lower levels have fewer requirements, for example they require only some of the city services. Lower levels on the other hand have bigger negative impact on the surroundings from polluting factories to residential buildings generating more garbage. The highest levels require full city service coverage as well as great commercial and workplace connections to keep up their standard of living.

Building leveling – Commercial
Similarly to residential buildings commercial buildings require that their neighborhood is at a suitable standard to level up and be able to offer services to higher level citizens (level 1 has general stores while level 3 has designer shops and so on). In most cases the bonuses granted by the presence of city services and the high enough land value will eventually lead commercial buildings to achieve conditions to level up. Unlike residential levels, commercial and industrial buildings with higher levels require workers with higher education. Almost every workplace has some level 0 jobs but in order to get the most out of a 3rd level workplace it requires staff with proper levels of education.

Building leveling – Industrial / Office
Workplaces like industrial buildings and offices level up when the surrounding conditions are met. Land value plays an important role for achieving higher levels and worker education levels are equally important to be able to run the businesses after said leveling has happened. Industry in particular experiences drastic changes when reaching highest level: goods produced are of the highest quality and pollution which is a trademark of lower level factories and such is a thing of the past.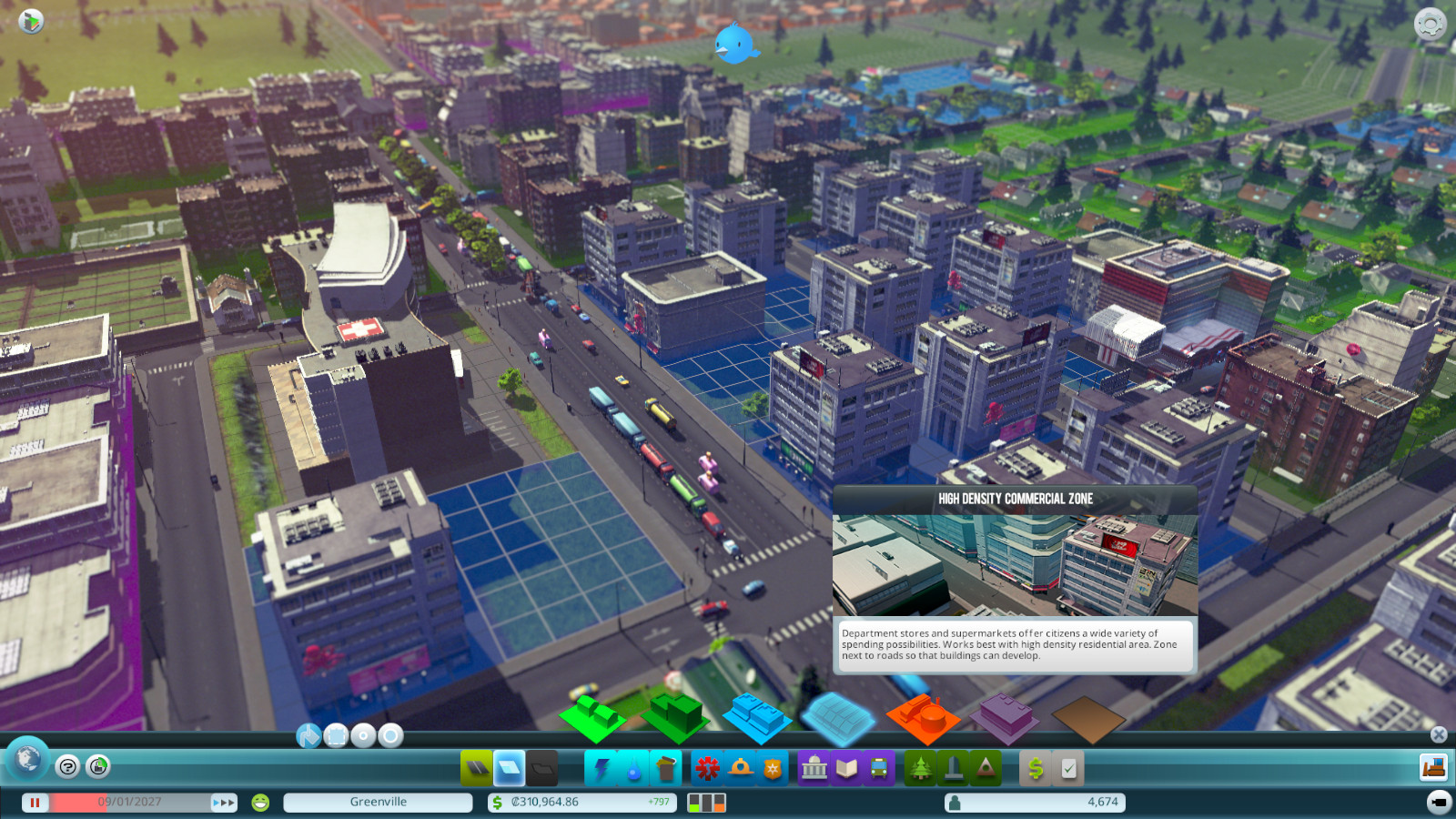 There are three ways of handling the zoning in the game: painting with the use of a zoning brush (small or big), a fill tool to make complete blocks, and a marquee tool which allows for clicking and dragging an area of the player's choosing.
This game personally seems to be the likes of SimCity, something that many players have wanted, and even promises to be better than it in terms of both the mechanics and multi-platform support.
The full developer diary for the game can found in the link bellow:
Dev Diary 2: Zoning
Some you may have missed, popular articles from the last month: