With the release of Cities: Skylines - Parklife on Thursday, it's going to expand the already great city builder with some fun new features. For those who don't have Cities: Skylines yet, it has a massive sale on Humble Store with 75% off.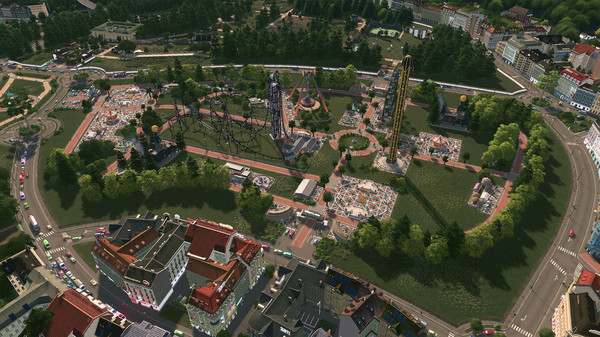 If you want to complete your collection, some of their other bigger DLC is also on sale with 50% off:
In regards to the Parklife expansion, I should be getting pre-release access. So hopefully I can get some thoughts up at release. It certainly seems interesting:
Cities: Skylines - Parklife is a playful new expansion, making your city more alive with new amusement parks, nature reserves, city parks and zoos, and giving new life to your empty land with custom parks and gardens. With everything from roller coasters and campsites to flower beds, fountains and flamingos, Parklife adds new ways to play, with the introduction of a new park area tool and level-up features that increase your parks property values, along with five new maps and a ton of assets in play.