The Universim is slowly turning into a city building god game truly worth playing, with the Sky High update now available expanding the game into planetary orbit.
Being able to actually launch things into space is a stepping stone towards visiting other planets. Currently, the Cosmodrome will allow you to send up Defence Satellites that will enable ground to air defences for your Defence Towers. So now you have a reasonable chance to take down meteors and other threats from space.
Crytivo said they will be eventually adding in the Communication Satellite and Exploration Satellite as well which will be another huge step towards exploring the actual universe and expanding the game.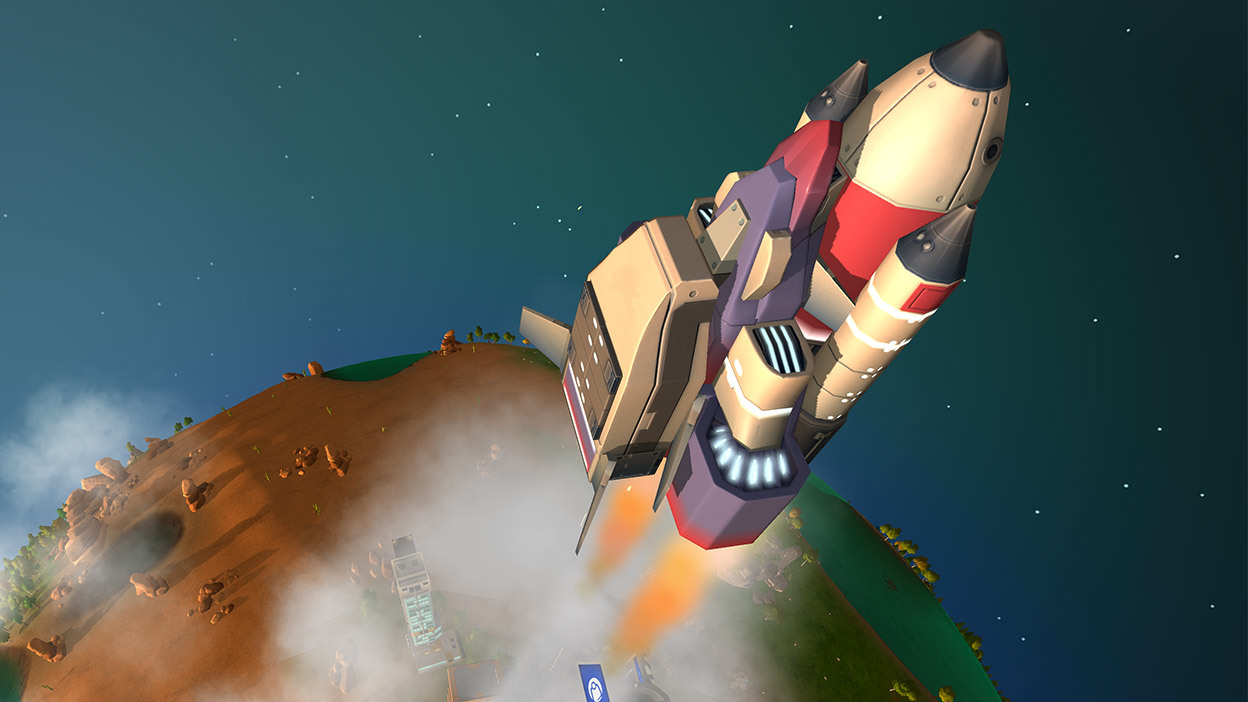 Some more modern technology was added into this latest release too. You can now build Nuclear Power Plants, which come with a risk of a meltdown if you don't constantly feed it water for the cooling system. If a meltdown occurs, prepare for a lot of sick people and a need for more Hospitals. If you prefer things a little greener, there's also now Solar Panels to build which follow the sun, although their output isn't high it's free energy.
The Oxygen level of the planet will now be a lot more important too, if it hits 15% or below your civilization will start dying. Get planting more trees and parks to prevent this.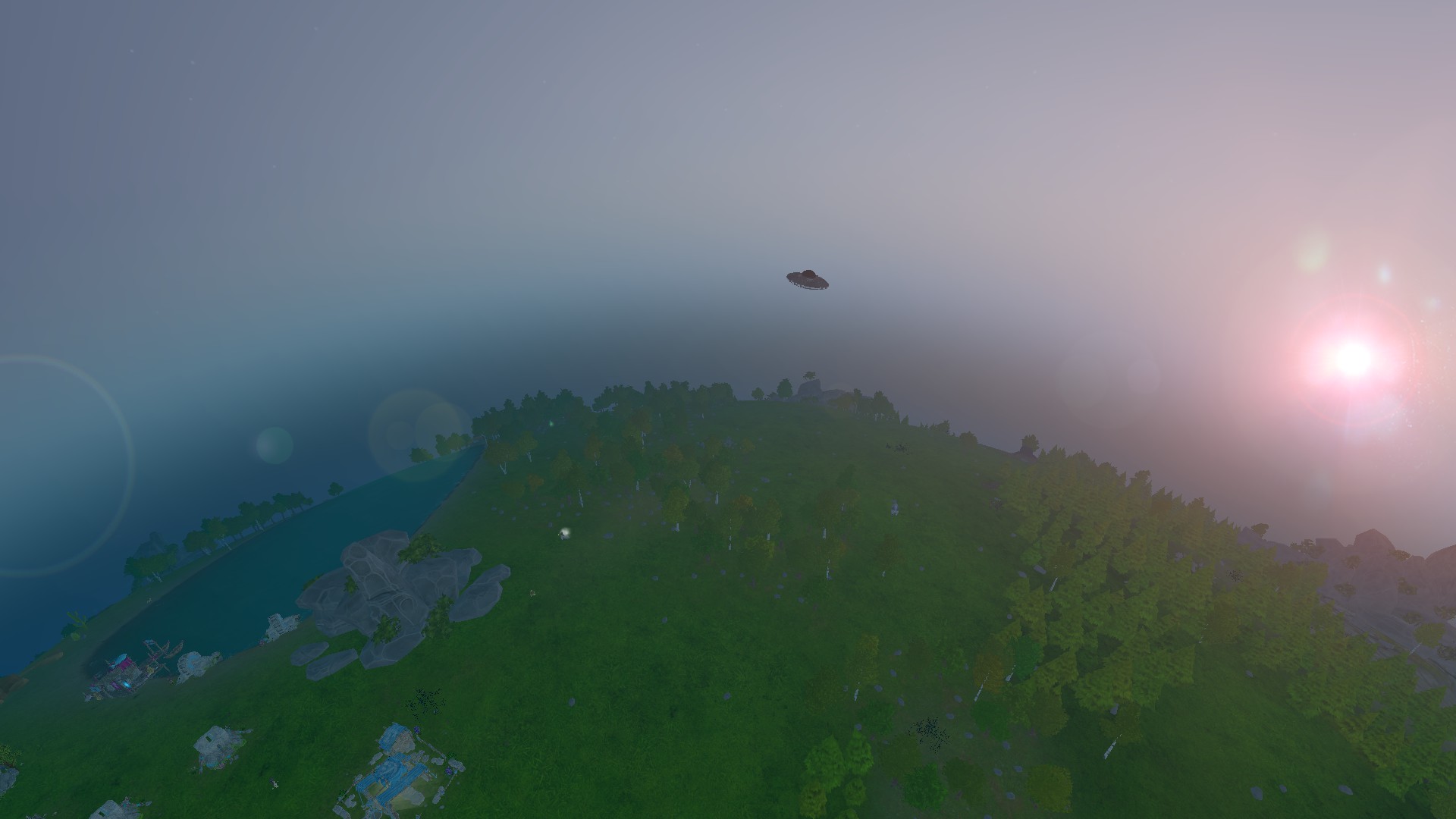 Is that a UFO? Yes, yes it is.
Curiously, the developer said they weren't planning to launch updates like this so soon. Usually, each update would come out every other month with some huge changes. However, they've been received negative feedback and reviews about the time between releases from users so they pushed this out early. Good games take time though, it's always sad when people just don't understand this simple fact. They've been getting quite a lot of positive reviews since this update though, so they're definitely doing something right with it.
Anyway, The Universim is shaping up well and I've really enjoyed watching it evolve and grow with each big update. I can't get over how beautiful it really is at times, like a good sunrise over your early civilization: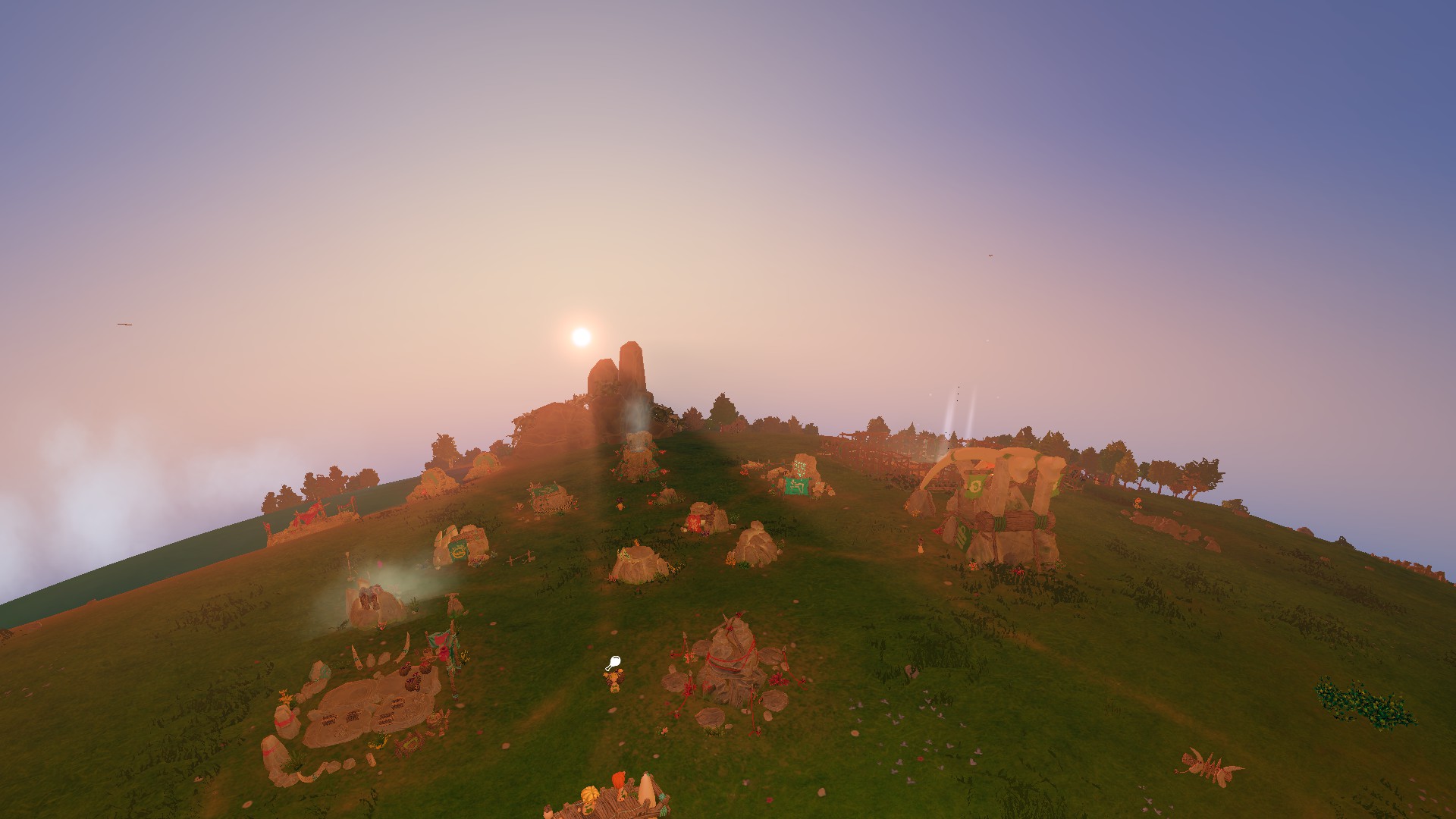 Pictured: The Universim running on Linux.
There's a huge amount to appreciate here and it really is quickly becoming a favourite of mine. I'm constantly discovering new little things. Like today, my civilization ran out of food during Winter. As it turns out, you can use your godly powers to pick up animals and dump them from a great height into the middle of your city. Squish they go and out pops some meat. It's crude, but effective when you're in a pinch.
Of course it's still in Early Access with a lot of grand plans, some of which are slowly beginning to be realised now. The main issue is how it needs a bit more to keep you interested and focused in the first few hours. There's quite a bit of waiting around. A few little quests and requests for your nuggets but it needs quite a bit more. A lot of their focus is expanding it of course but the early game needs enhancements I hope they don't forget about. The narrator is brilliant though, always makes me smile.
If you enjoy a good city builder with some elements of a god game with a few powers, it might be a good time to take a proper look at it now.
You can find it on Humble Store and Steam
Some you may have missed, popular articles from the last month: