Civilization: Beyond Earth is a sci fi-themed entry in the much-beloved and long-running Civilization series. It came out late last year to mixed reception and now has seen the release of its first expansion. I decided to check out Rising Tide to see if it managed to recapture some of that classic Civ magic.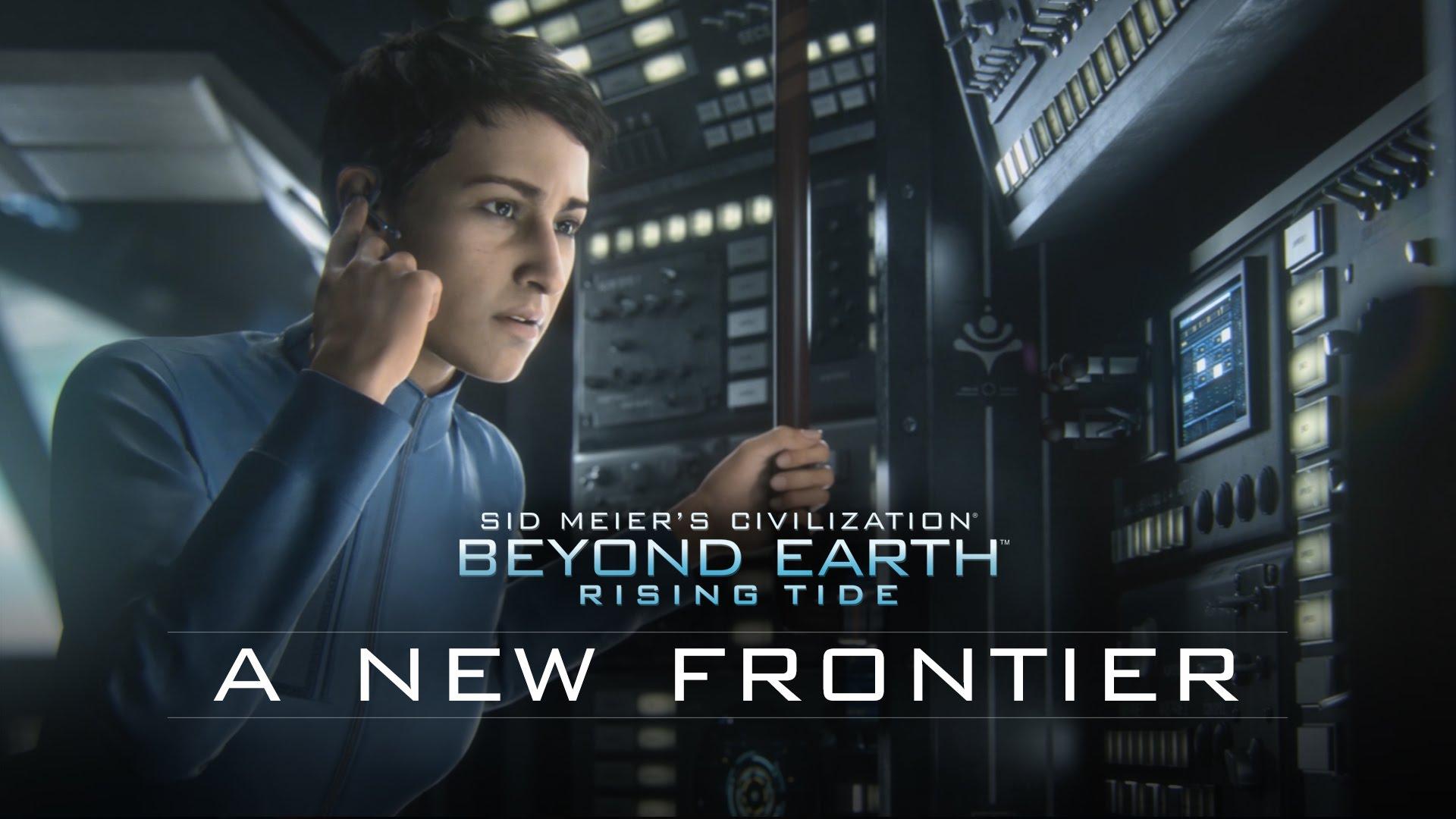 I have to start the review by talking about Beyond Earth's strengths and shortcomings. I never felt that the base game was outright terrible by any stretch – just dull and repetitive. Whereas in Civilization 5 unique buildings such as wonders and the ideology system added in an expansion could really change the flow of the game, the equivalents in Beyond Earth felt comparatively unimportant. Gameplay and the path to victory seemed to always be the same, no matter if you chose to lead your civilization towards uploading their consciousness to machines or altered the human genome to become more like the local wildlife. This, coupled with a few design oversights like having to micromanage trade routes, disappointingly simplistic alien life and a cumbersome orbital layer mechanic made it a hard game to love. This was incredibly frustrating as a long-time fan of the Civilization series since I thought that when it came to visuals, music and setting, they had struck a good chord.
One of the strengths of Firaxis, the developer, is their willingness to listen to the community. In a series of patches since the game's development have addressed some of the largest complaints, such as making wonders more meaningful and making trade less of a chore. It left Beyond Earth playable but still feeling somewhat like a timid iteration that barely experimented and deviated from the formula of its predecessors. It's something that the developers acknowledged after launch and, in interviews about the expansion, they seemed to show an understanding that they needed to think big and try new things.
Besides the new factions, new biome and music, there's a lot going on that returning players will pick up on immediately. The most obvious addition being aquatic settlements. There are no real special requisites to build on either on land or sea, but there are different mechanics to each. Waterborne cities cannot expand their borders the normal way and must instead either purchase tiles with energy or simply move the city to an adjacent tile. It's a very simple mechanic that makes a world of different when it comes to deciding how to expand on the sea. This, of course, comes with new aquatic units and aliens, resources, buildings and even wonders for the player to deal with. It's one of the strongest and effective changes made to the series in quite some time and I'm glad that the developers got the execution just right.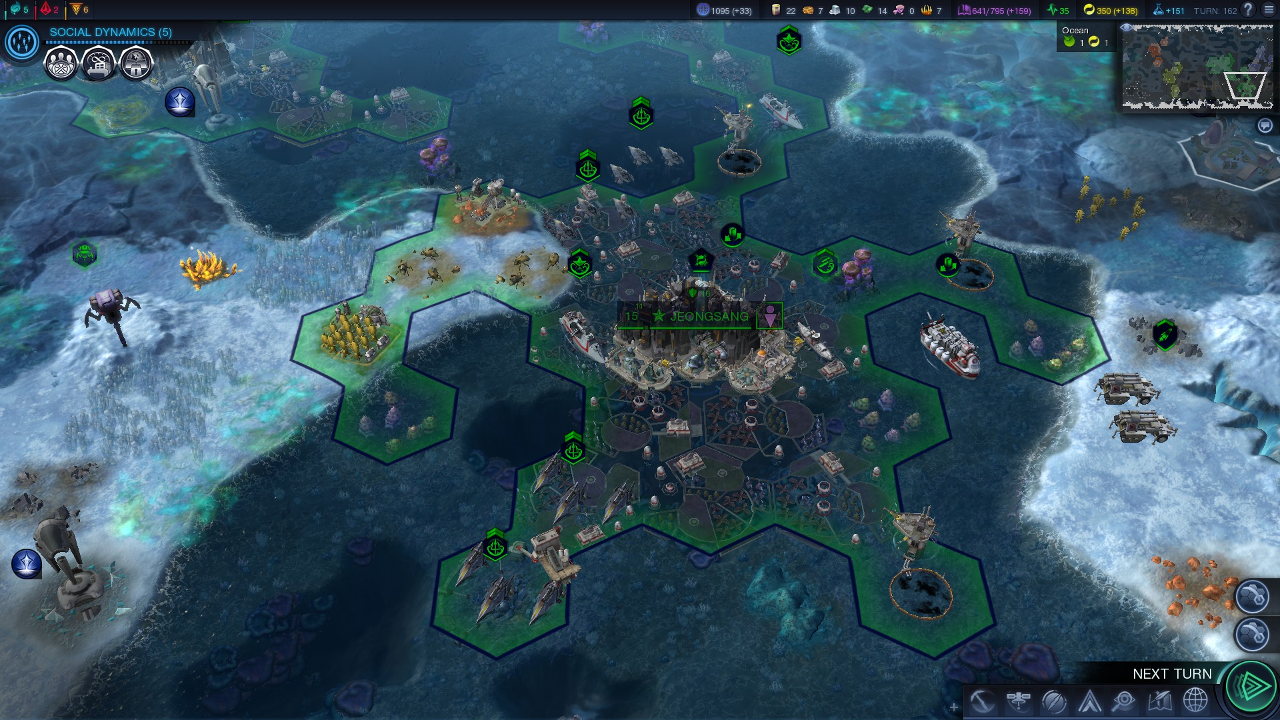 There's a new resource called Diplomatic Capital which players earn through buildings, events and trade deals which can be spent on a whole range of things. You can purchase buildings and units with it but you can also invest it in your civilization and grant yourself perks from a selection. You can level these up for better rewards and even swap them out from each category at an additional cost. It comes together with the new diplomatic system well, where each personality perk can mean different types of deals that the player can enact with other civilization, granting bonuses to both. The more powerful the deal, the more diplomatic points per turn it costs the player proposing it. With limited slots for deals it's a good way to give players incentives to be friendly with their neighbors to reap the best rewards.
Probably the boldest change is the overhaul of the diplomatic system. Barter has been done away with completely. Aforementioned deals are the bulk of diplomacy and different stances with different perks modify relations accordingly. You can ask someone to cooperate with you, giving you open borders and making the bonuses from your deals all the more powerful. Or just the opposite, sanctioning them. Leader's opinions of you are given in the form of little updates at the top of the screen – do something they like such as embracing an affinity or being mean to their enemy and they'll let you know. Build a wonder they coveted or wipe out alien nests when they believe in harmony , however, and their opinion will decrease. There's two gauges that keep track of how much they are willing to deal with you – and if you can't get them to cooperate through being nice they can be cowed by having enough military might. It's a transparent system that works better than the clunky old system of denunciations and friendships and makes it easy to manage relations.
There is, however, one big shortcoming in the new system and that's when it comes to war: deals cannot be negotiated and one is presented to you depending on the how well you're doing. The AI may not accept it either. I understand that in previous games the AI tends to be either too quick to surrender or demand too much but to remove the option for a white peace when you're winning and don't really want to take over half their empire is, frankly, bizarre. It's something that others have complained about, too, and I think it's something that will probably get patched. That said, it was only in one of my games where it was annoying: the AI wouldn't accept peace no matter how beaten down it was because the game kept demanding everything it had left. Other wars in other games, one of them played at standard speed on higher difficulty, had more sensible resolutions where neither side gained much.
There's a few other smaller but fun changes too. An artifact system is also a new feature and is something like archaeology in Civilization 5. Instead of generating culture in museums, however, these artifacts can be matched up and researched, giving your civilization bonuses and unlocking special buildings and wonders. It makes exploration more fun and encourages players to compete in order to try to get as many bonuses as possible. More quests have been added as well as Marvels, which are features unique to each biome type that grant rewards to your civilization if you follow their associated questlines. In addition, trade is made more interesting with the addition of automatic strategic resource trade with other civilizations, meaning that there's a real benefit to running diverse routes. Lastly, the overhaul of how unit upgrades are displayed and new types with more hybrids of affinities change up another previously weak point of the game.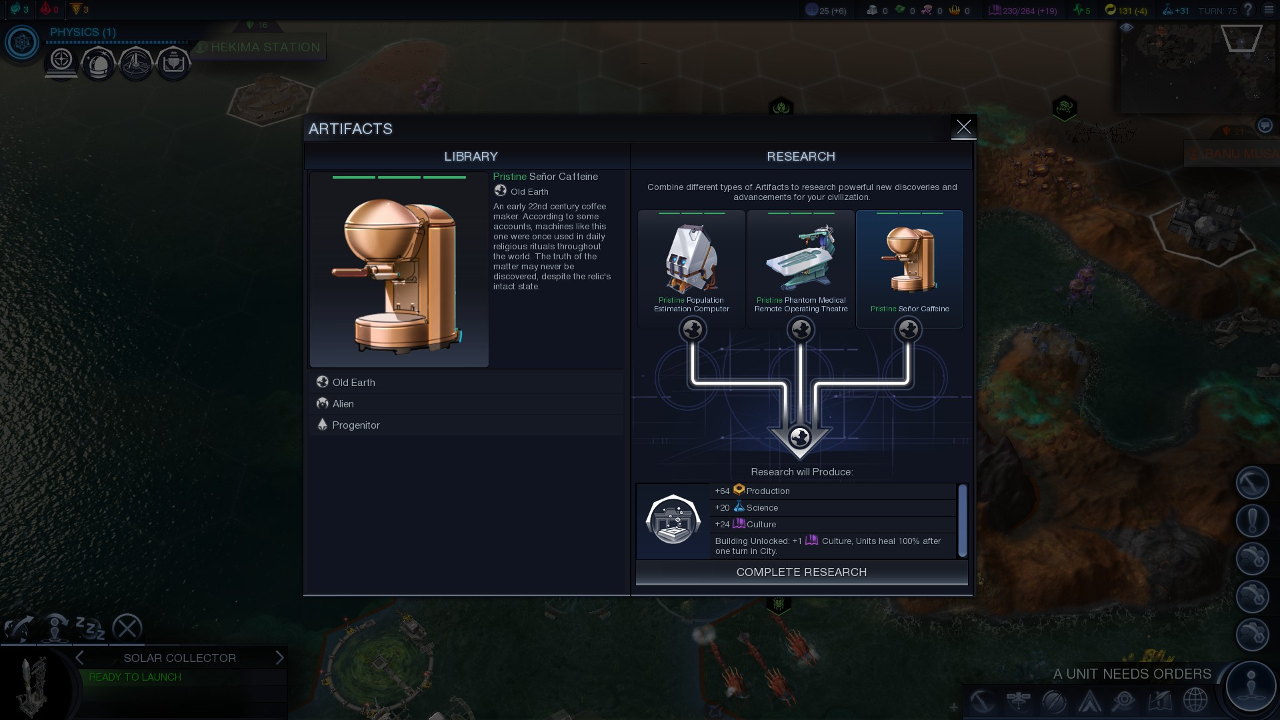 That said, there's still a lingering clunkiness to upgrading units but it's a step in the right direction and one that doesn't take away customization options. Also, I wish they had added more policies or at least something else to the virtue system. They still don't feel as meaningful as the social policies in Civilization 5 and it's not uncommon to win a game with most of them unlocked because there's still no real need for sacrifice. Trade, despite its massive improvements through patch and expansion, still could be become a bit more strategic and thus a more important decision to correctly make. And stations, the replacement for city states, still don't really do much of anything except get killed. I think that the artifact system has the right idea in that regard – players should be rewarded for engaging in the secondary mechanics of the game clearly and directly.
In the end, Rising Tide is a good expansion. It feels like what the Gods and Kings expansion was to Civilization 5, adding interesting mechanics while still leaving room for future improvement. I couldn't go back to the base game without the expansion. It simply changes the game up in too many positive ways despite its continued shortcomings. At the same time, I wouldn't recommend Beyond Earth with Rising Tide nearly as highly as I would Civilization 5 and its two expansions to a newcomer to the series. It's an almost unfair comparison, given how mature and polished Civ 5 is after half a decade since release. But, if you have Beyond Earth already and want to get more out of it, or were thinking of picking it up on the future, then Rising Tide is a must have.
Over many years, I've spent thousands of hours playing Civilization games. In Civilization 5 alone I've reached the 1500 hour mark (just one... more... turn...). Beyond Earth only saw a comparatively measly 60 hours invested since its release. About half of that time was spent in multiplayer, where the game's flaws were less readily apparent. I've already sunk in an additional (un)healthy 16 or so hours with the expansion for the purposes of this review but I can see myself spending time in the coming few weeks playing more. It's not a feverish addiction yet but it's a start :P. If Firaxis continues to deliver with free patches and more expansion material in the future, taking feedback from fans, then it's not hard to imagine that the state of the game at launch will be completely forgotten. After all, when speaking of Civilization 3, 4 or 5, everyone takes for granted the final product and seldom remember just how much their expansions and patches added to their respective game.
I'll end the review with a few boring technical notes. The expansion, same as the base game, was ported by Aspyr and they've been busy taking care of a few graphical glitches and missing textures a few Linux users have experienced since launch. These seem to have affected mostly Nvidia users and have, apparently, since been cleared up. Other than that performance hasn't really changed so if you could run the base game you should be good for the expansion.
You can grab Civilization: Beyond Earth – Rising Tide on
Steam
.
Some you may have missed, popular articles from the last month: