Beware of the Red Death, a new official mode in Civilization VI. No this is not a joke, Civ just got a Battle Royale mode. A free mode for everyone too, you don't need any expansions for it.
In this brand new mode, there's a scary radioactive mass that's covering the planet. There's a zone that's safe—for now. Every so often, it will shrink and you need to stay inside it to avoid the Red Death. The world is a dangerous place here too, with corrosive oceans and lakes too so you need to get across quickly. This mode entirely does away with actually building up a civilization. Instead, you scout across the map for City Ruins, Raider Camps and Supply Drops to build up a little army.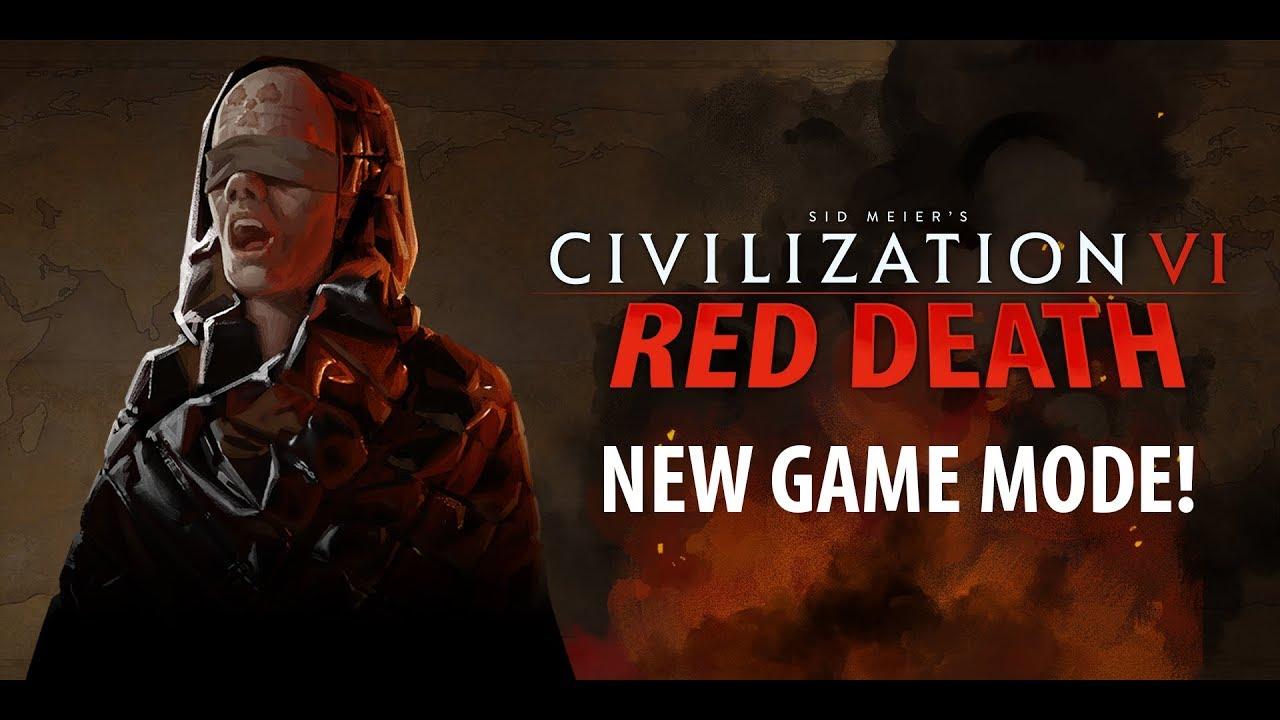 The goal is of course to be the last one left, so a ship can come down and rescue you. You start off with practically nothing, a civilian unit and some weak soldiers but you do need to ensure you protect your civilians. Lose them and you're out, as I found out quite quickly. I sent my soldiers on ahead after spotting another player, thinking to keep the battle away from them but some sneakily devils went up behind me and…pop—game over.
We've not had long to play it due to no advanced access but it's quite interesting, certainly a very different way to play and not at all much like Civilization. You could say, this is the ultimate end-game for Civilization! I wouldn't though, how silly would that be. Really, this could have been spun into its own game or a DLC so I'm pretty pleased to see it in a free update for everyone.
The maps have some fun little Easter Eggs thrown across too, like the statue of liberty (hello Planet of the Apes) and plenty of other ruined structures. A few nice little touches to appreciate like sunken warships, mech units half buried in sand and so on.
With thanks to the game porter Aspyr Media, we've been treated to a same-day update for the Linux version this time around too. Not only that, cross-platform multiplayer appears to be working fine. Really great to see! This is exactly how it should be.
There's plenty more that came with the September Update, see all the changes here.
Something to note, is that Civilization VI doesn't seem to run on Arch/Manjaro directly from Steam. At least it didn't for me, it needed this as a launch option:
LD_PRELOAD=/usr/lib/libfreetype.so.6 %command%
Hopefully that will help some of you if it trips you up too.
You can pick up a copy of Civilization VI from Humble Store and Steam.
Some you may have missed, popular articles from the last month: