Update: They actually released it early—enjoy! See the bottom for any extra info.
Aspyr Media have confirmed to us today that Sid Meier's Civilization VI: Rise and Fall [Steam] expansion will officially add Linux support tomorrow.
Released for Windows back in February, there's been a bit of a gap in getting this hefty expansion supported on Linux. As always though, Aspyr Media haven't let us down and it's finally coming! Get ready to keep telling yourself "just one more turn!", to realize it's 4am and you have to be up at 7am—which has happened to me.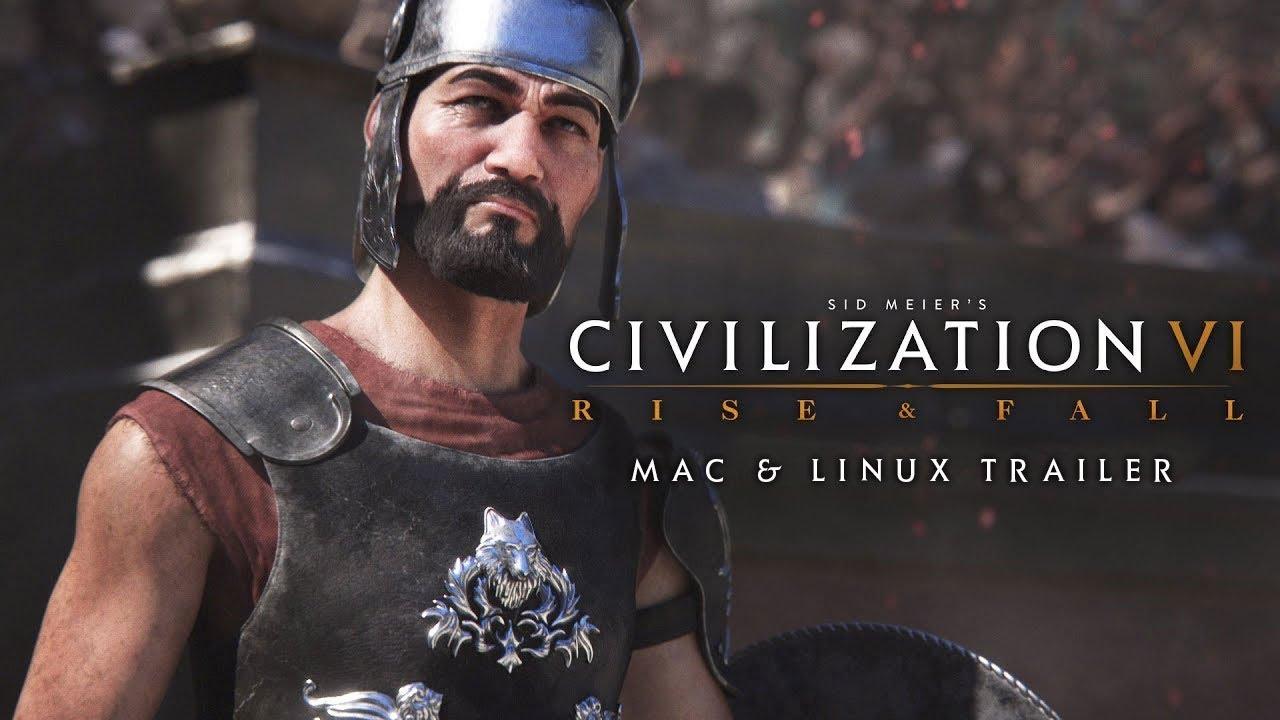 So what does this new expansion include? Here's the rundown:
GREAT AGES: As your civilization ebbs and flows, and you reach milestone Historic Moments, you will experience Dark Ages or Golden Ages, each providing specific challenges or bonuses based on your actions in-game. Rise triumphantly from a Dark Age, and your next Golden Age will be even stronger – a Heroic Age.
LOYALTY: Cities now have individual Loyalty to your leadership – let it fall too low, and face the potential to lose your city to its own independence. One civilization's loss can be your gain as you inspire Loyalty among Free Cities throughout the map and further expand your borders.
GOVERNORS: Recruit, appoint, and upgrade powerful characters with unique specialization bonuses and promotion trees to customize your cities, and reinforce Loyalty.
ENHANCED ALLIANCES: An enhanced alliances system allows players to form different types of alliances and build bonuses over time.
EMERGENCIES: When a civilization grows too powerful, other civilizations can join a pact against the threatening civilization and earn rewards, or penalties, when the Emergency ends.
TIMELINE: Review your civilization's history at any time with the new Timeline feature, a visual journey through the Historic Moments that you encountered on your path to victory.
NEW LEADERS AND CIVS: Nine leaders and eight new civilizations are introduced. Each brings unique bonuses and gameplay, as well as a total of eight unique units, two unique buildings, four unique improvements, and two unique districts.
NEW GLOBAL CONTENT: Eight new world wonders, seven natural wonders, four new units, two new tile improvements, two new districts, fourteen new buildings, and three new resources have been added.
IMPROVED GAMEPLAY SYSTEMS: The Government system has been enhanced with new Policies and additional improvements have been made to existing systems.
It's really great that Aspyr Media continue to bring out Linux games and keep them updated, hopefully we will see more from them in future.
We've asked for some additional information on what's happening in regards to cross-platform multiplayer and how up to date the release will be with patches, will update the article when we hear back.
Update: Firstly, it's not up to date yet patch wise. It's using the February patch, not the March patch. So we're still a little behind here in terms of bug fixes, UI updates and balance updates.
In regards to getting an update on cross-platform multiplayer, it seems they didn't quite understand my question since they told me it was between Mac and Linux, which we already knew. I've asked them to further clarify the progress on getting multiplayer working with Windows.
Update #2: Here's what they said about cross-platform multiplayer—"No update at this time on Windows cross-platform."
BTRE will also be doing a review of the expansion now it's on Linux, once he's had enough time. With thanks to Aspyr for providing his key.
Some you may have missed, popular articles from the last month: