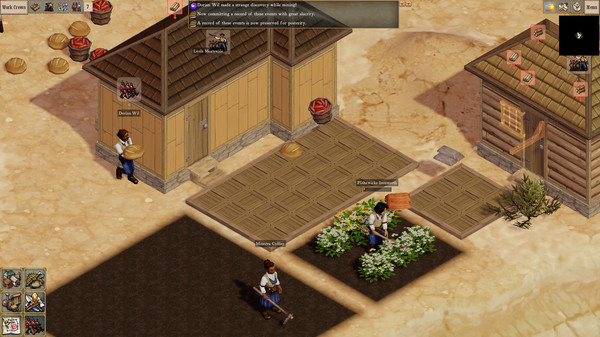 I was pretty sad to see that the new game from Gaslamp (developer of Dredmor)
Clockwork Empires
didn't have a Linux version, but the developer has said again it will.
Speaking on the Steam forum
they said
:
QuoteAs has been noted before: yes, there has been a Linux EXE that works, at least for a few people's machines, but needs more debugging and care from me. Unfortunately, all of my time is currently tied up in programming the actual game. So we'll deal with it at some point, but the key right now is really moving the game from Early Access to, uh... Access.
If they are really busy, it's fair enough. Another platform does take additional time away from the game. They did say
a while back
they were working on it, but it got pushed backed even further by trying to finish the game.
About the game
Take on the role of a Junior Bureaucrat (Colonial Grade), sent forth to seek fame, promotions, and natural resources to feed the ravenous maw of Imperial Industry & Commerce. Build a prosperous colony, fill it with magnificent factories worked by oppressed labourers, and harness the awesome power of steam through fearsome machines invented by determined men and women of Science! History is yours to seize for fame and fortune, for Science, and for the Queen and the glory of the Clockwork Empires!