After over two years of Early Access, the silly co-op roguelike submarine adventure We Need To Go Deeper has released. Very similar in idea to Barotrauma, with a much more playful setting and style to it.
When I last tested it, I wasn't overly impressed. A messy interface, no help or guidance on what to do with no tutorial. The layout has certainly improved, things are a little clearer now but there's still no tutorial, it still just dumps you into a game without the slightest explanation of what to do. Due to this, it can be somewhat frustrating, although also highly amusing while you're discovering what to do.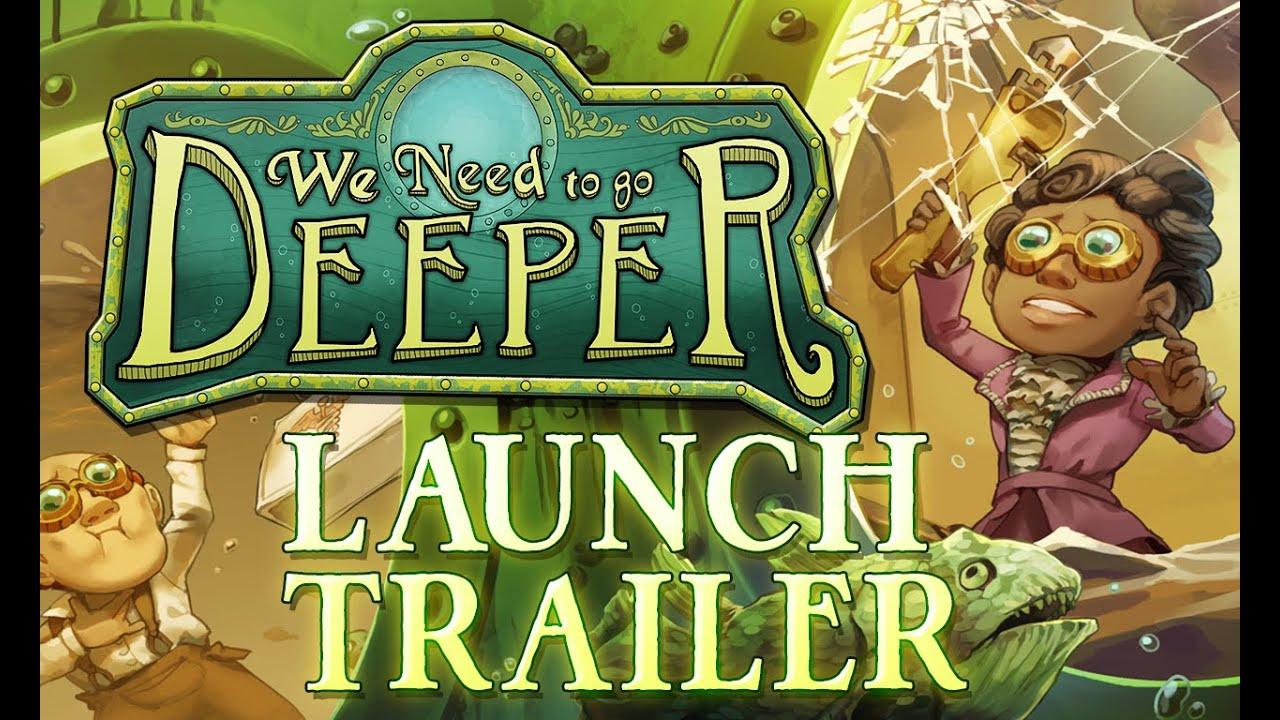 If I could give you a bit of advice if you're thinking of getting it: Play with the AI first, not other players online. While some members of the community will be helpful, others will just swear at you for not knowing what you're doing or join your game and say nothing at all. It's not overly complicated, thankfully but the game telling you nothing really is a problem that should have been solved before the release. The AI bots aren't particularly smart either, but they good enough to get you going by issuing commands to them.
As for what happens, well the game actually is highly amusing at times. There I am, minding my own business, looking out into the vastness of the sea completely oblivious to the fact that we were under attack. Some kind of monstrosity had made it aboard: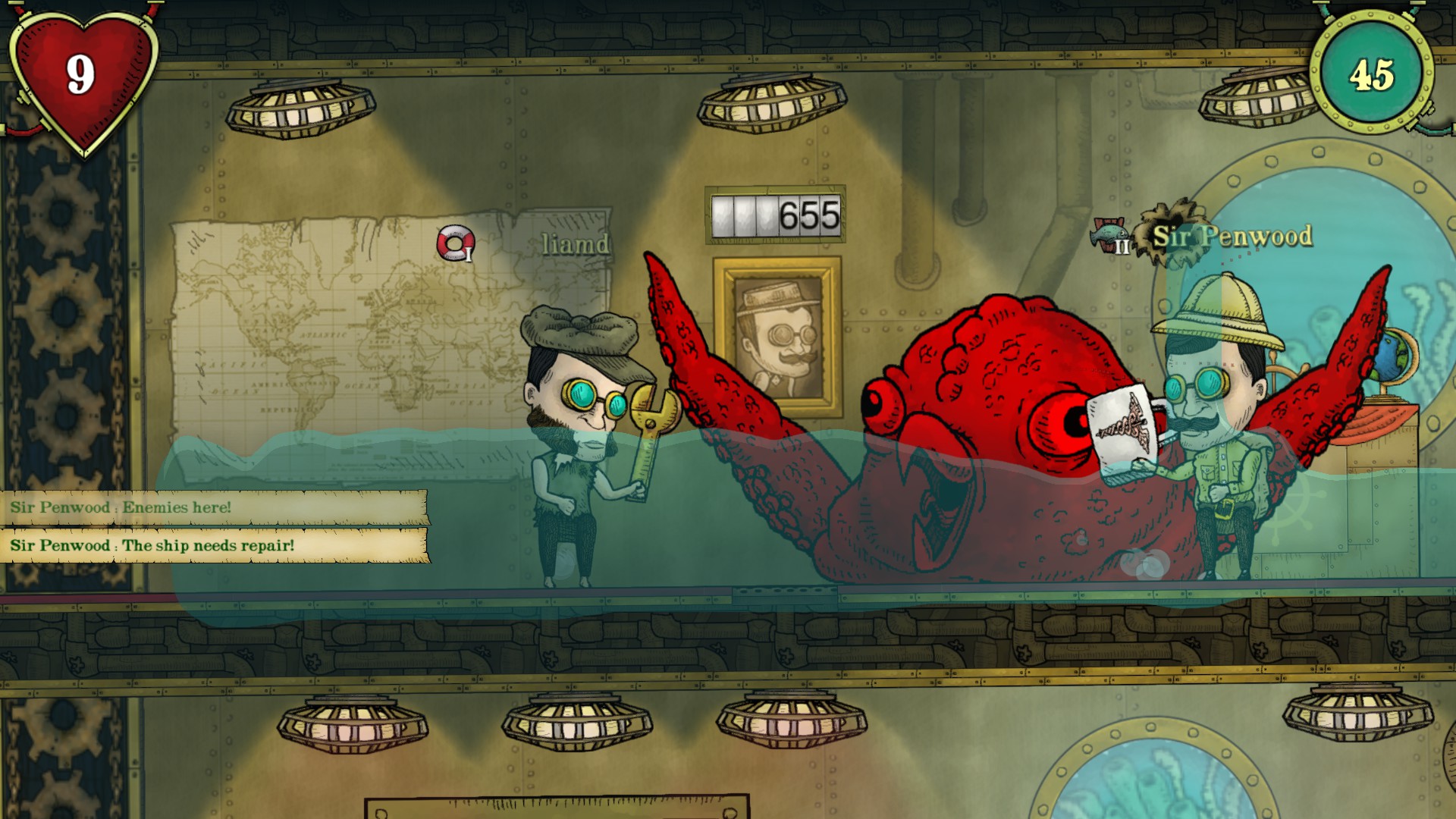 Thankfully, combat is super simple with you just mashing left click on your mouse and healing up simply requires you get a little rest in the bed. The various creatures have some pretty wild and fun design to them, especially when you're exploring some of the deeper areas of the game.
We also don't talk about the time I got eaten…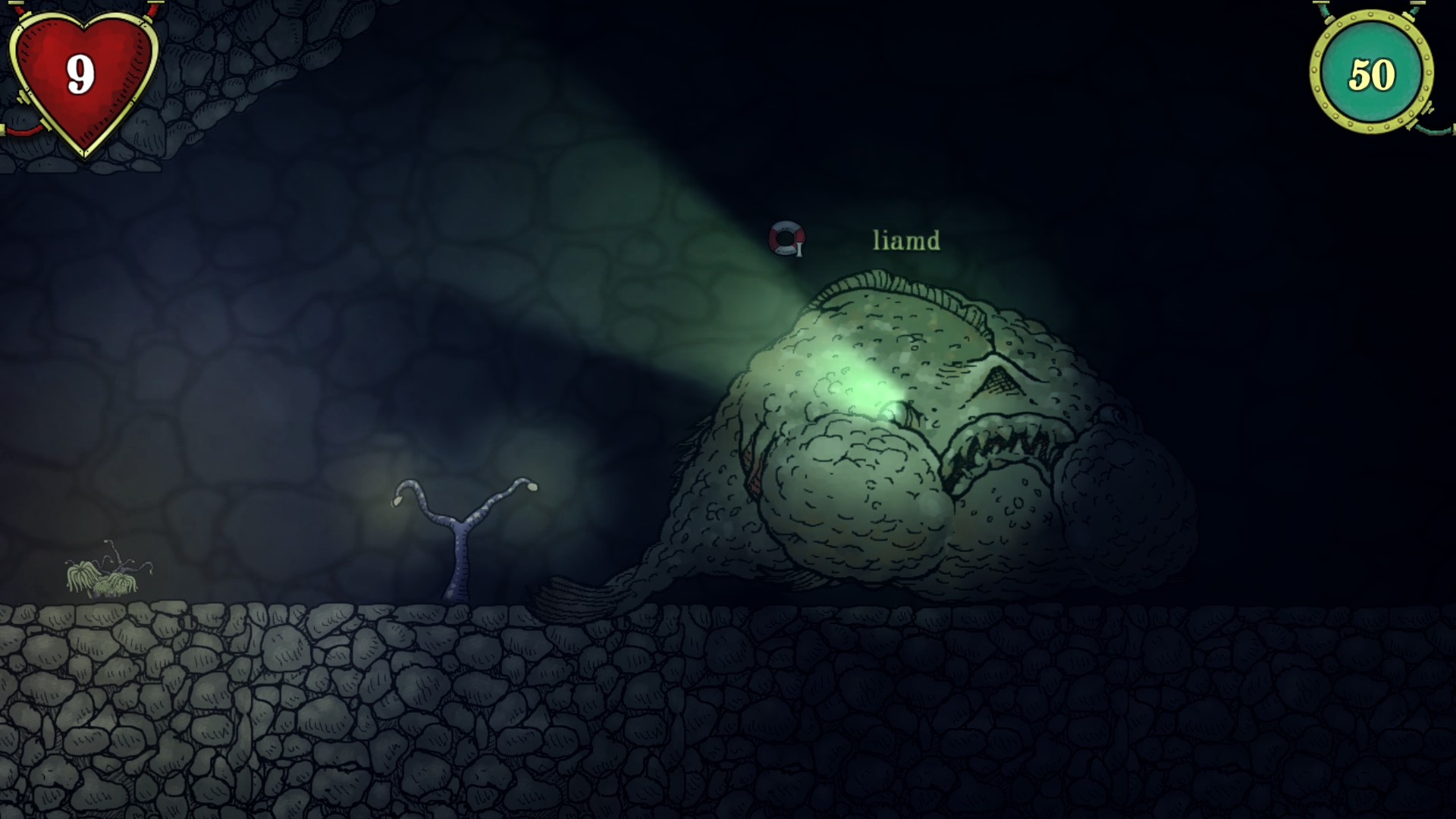 From what I've been told and what I've played, the idea is just to get as deep as possible and repeat. Dealing with all sorts of creatures, exploring caves to find some treasure which you can use to buy equipment and unlock extras in the menu for your character. It's a game that's more about the humorous journey than reaching the end.
They at least upgraded their Unity version since the last time I tested too, so the Linux version seems to work a lot better. I'm no longer seeing double input whenever I try to type something, so that's nice. Performance seems to be acceptable too, no issues there either.
Feature Highlight:
2-4-Player Online Co-op - Designed with human interaction in mind, in We Need to Go Deeper you communicate or perish. Play with friends, strangers, or bots!
Crew Your Submarine - Pilot, repair, load torpedoes and reroute power as you and your crew dash around one of several unlockable submarines on your voyage into the deep.
Explore The Living Infinite - The Living Infinite is an ever-changing undersea trench – with randomized biomes, on-foot expeditions, loot, civilizations and a dynamic difficulty system to keep you guessing every time you take a dive.
Wield a Variety of Tools - From wrenches, to wedding rings, to electricity-powered weaponry, a wide selection of tools and weapons await discovery.
Customize Your Adventurer - Choose from a wide variety of era-specific outfits from the 19th century so you can dive in style! Non-gender-specific mustaches included.
Overall, I do really like it. Compared with other similar games, it's quite streamlined but it needs a basic tutorial and in-game guide to get you going which really lets it down at release. Still, if you have a little patience there's a lot of fun to be found here.
Get ready to go deep, pick up your copy on Humble Store and Steam.
Some you may have missed, popular articles from the last month: